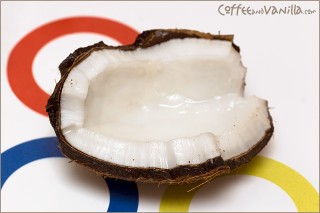 INGREDIENTS
1 brown coconut
2¼ cups of water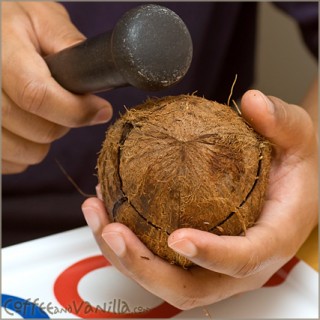 EQUIPMENT
pestle
cloth – muslin or cotton tea towel
fine grater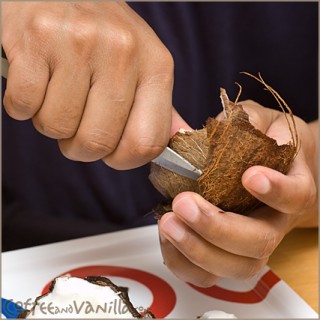 METHOD
First break the coconut with a pestle, over the sink or some containter, discard the water that will come out. Then remove hard shell, grate coconut on fine grater and combine it with water. After a while drain this mixture through the cloth and squeeze out as much coconut milk as possible.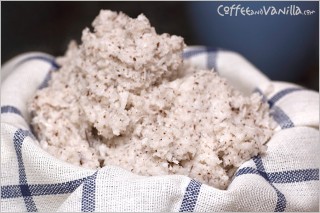 1 coconut will give you about 2 cups of coconut milk.
Coconut water that will come out from inside is not the one to drink, it should be from fresh, green coconut.