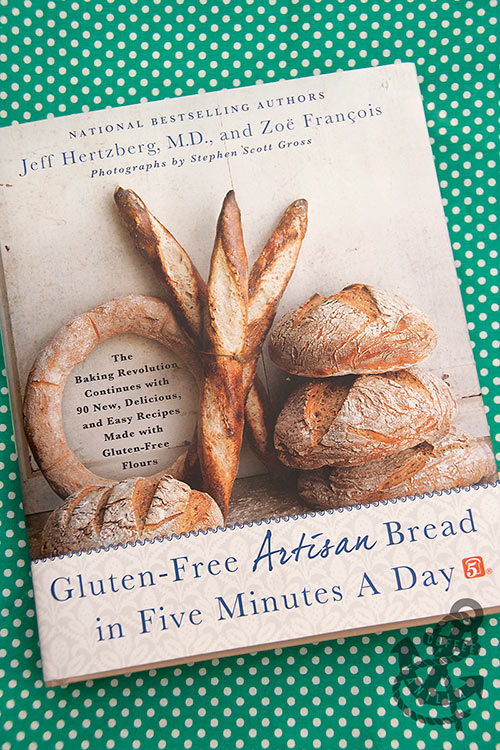 Gluten-Free Artisan Bread in Five Minutes A Day (£17.87) by Jeff Hertzberg & Zoe Francois, the same duo who wrote excellent Five Minute Bread couple of years earlier, is much more than just a bread book and it is filled with beautifully styled colour photographs by Stephen Scott Gross.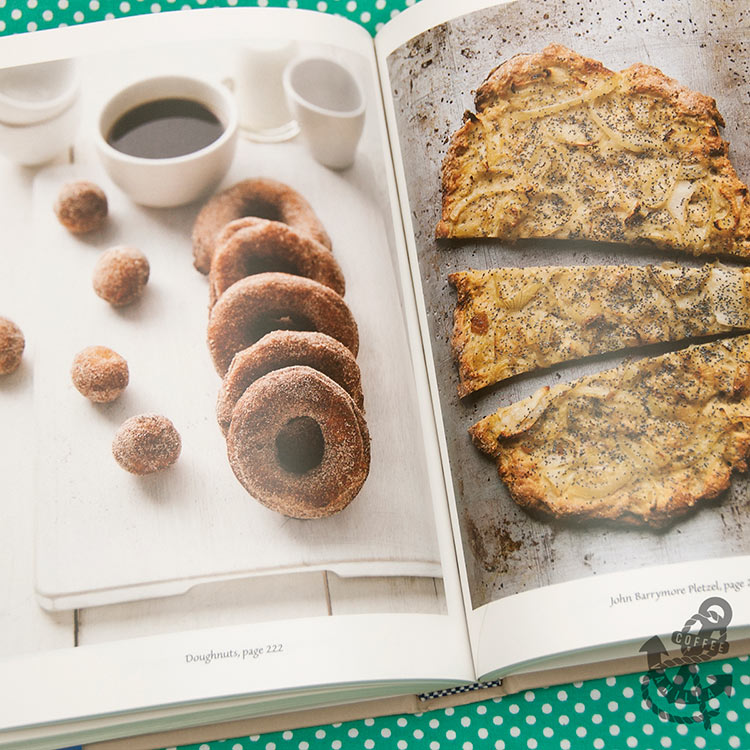 With more and more people all over the World going gluten-free either because of the allergies, dietary requirements or simply to eat more healthy, it is a very good read to have at home to impress your gluten-free friends.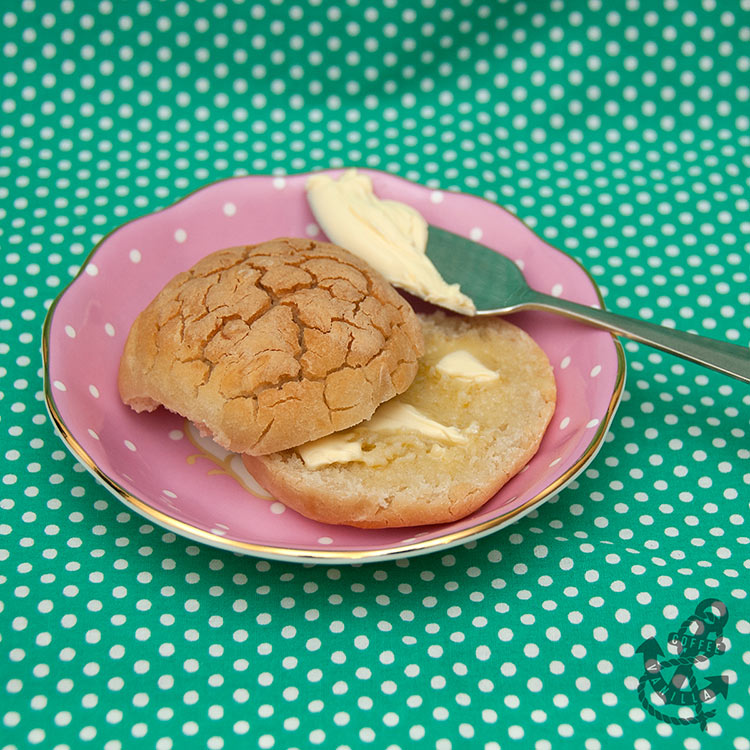 still hot, gluten free bread roll I have made out of the master recipe for boule
It would also make a great Christmas gift as many people like to start new, healthier life as their New Year's resolution.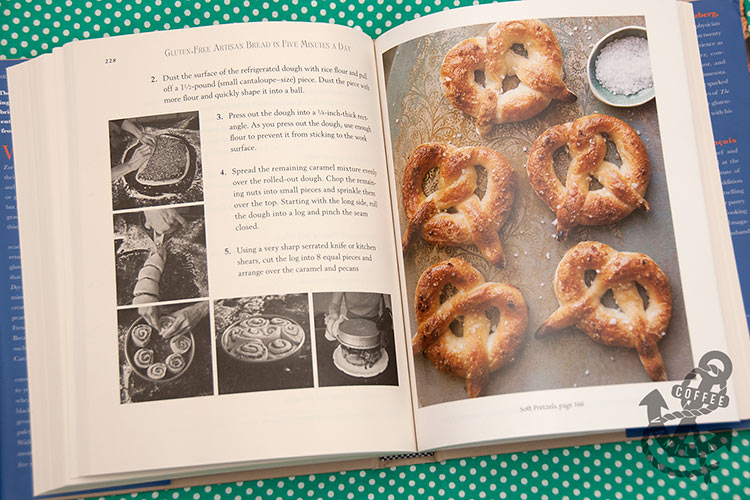 Except for basic breads, rolls and baguettes it has plenty other savoury and sweet recipes, including the doughnuts, cinnamon buns, pretzels, pizzas just to mention few. Many of them illustrated with B&W step by step photographs, which personally I find of big help when preparing new to me dishes.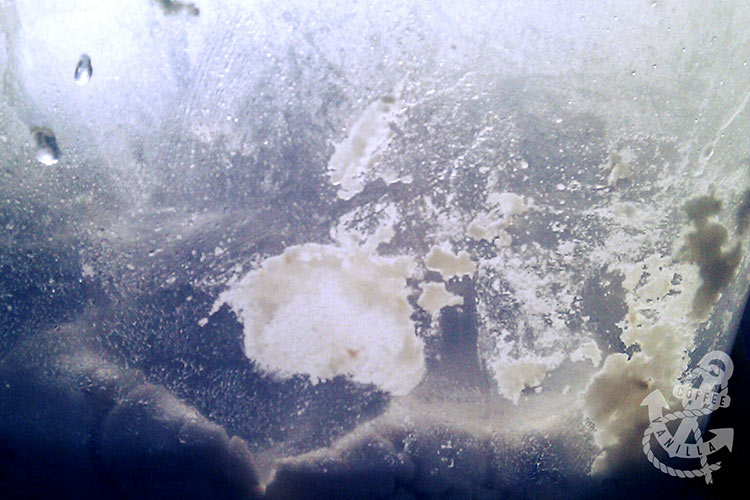 gluten-free bread dough in a fridge container
The recipe ingredients are clearly displayed in tables with Volume (US cups), Weight (US) and Weight (Metric) so even if you don't know one you will always be able to figure it out from the other measurements. UK readers, please note that the cups are US not UK, they are a bit different – UK cup is 250 ml when US cup is only 240 ml.
Gluten-Free Artisan Bread in Five Minutes A Day
AUTHORS: Jeff Hertzberg & Zoë François
PUBLISHER: Thomas Dunne Books
FORMAT: Hardcover
SIZE: 198 x 31 x 239 mm
PAGES: 291
LANGUAGE: English
ISBN: 978-1250018311
PUBLISHED: 21st October 2014
DISCLOSURE: We have been sent copy of this book by the publisher for review purposes. We were not financially compensated for this post. All opinions expressed here are our own and we retain full editorial control. You can find parts of this review between our other reviews on Amazon website. This post contain some affiliated links.