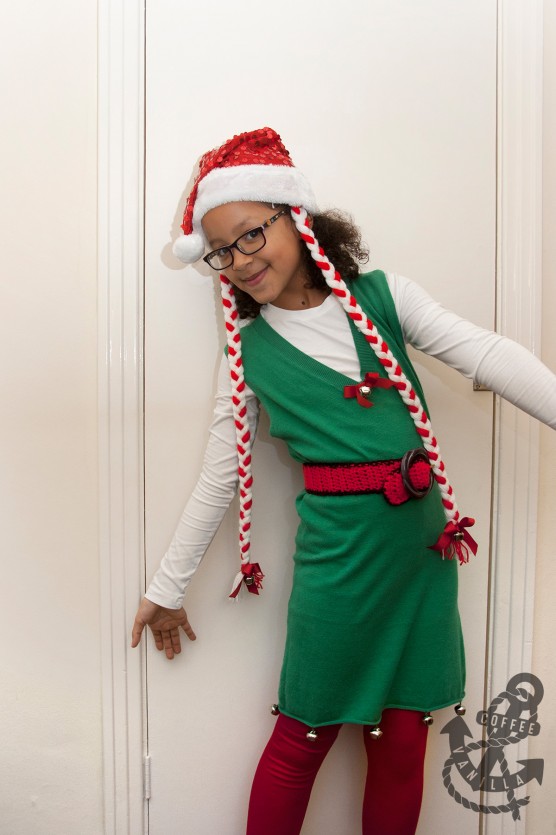 MATERIALS
green dress (charity shop)
red Santa hat (on hand)
white, black and red yarn (on hand)
red ribbon (on hand)
10 – 12 large silver jingle bells (local fabric store)
white long sleeve shirt (on hand)
red stockings or leggings (on hand)
black belt buckle (local fabric store)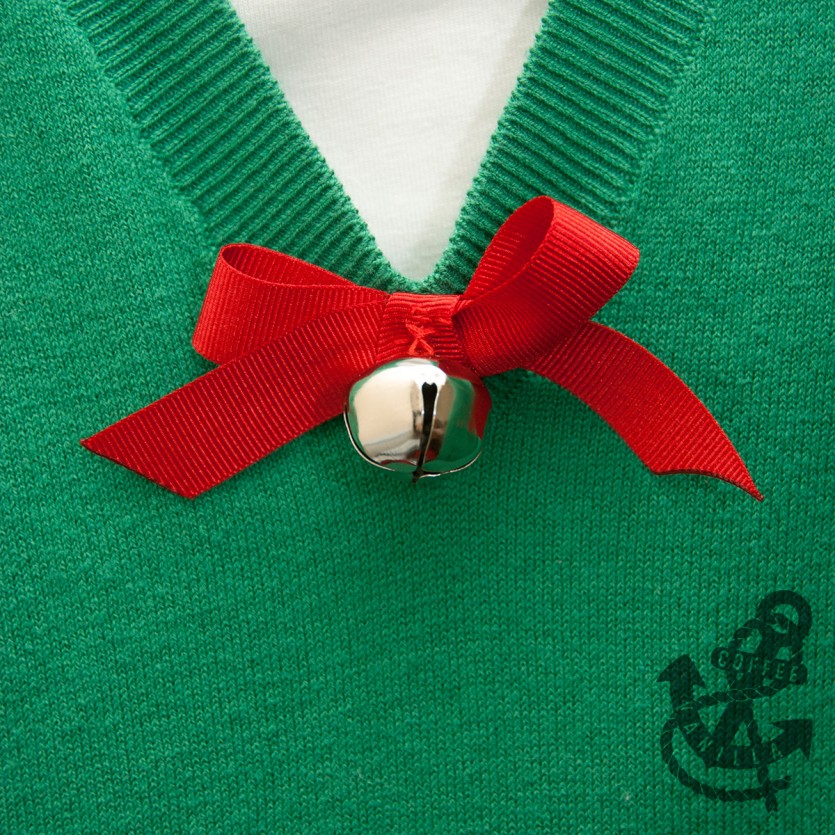 METHOD
1. To make each plait I have used 2 bunches of white yearn and 1 red one. I have tied the plait with red ribbon, sewed jingle bell onto the ribbon securing the whole thing from falling apart. Then I have sewn both of the plaits to the inside of the hat.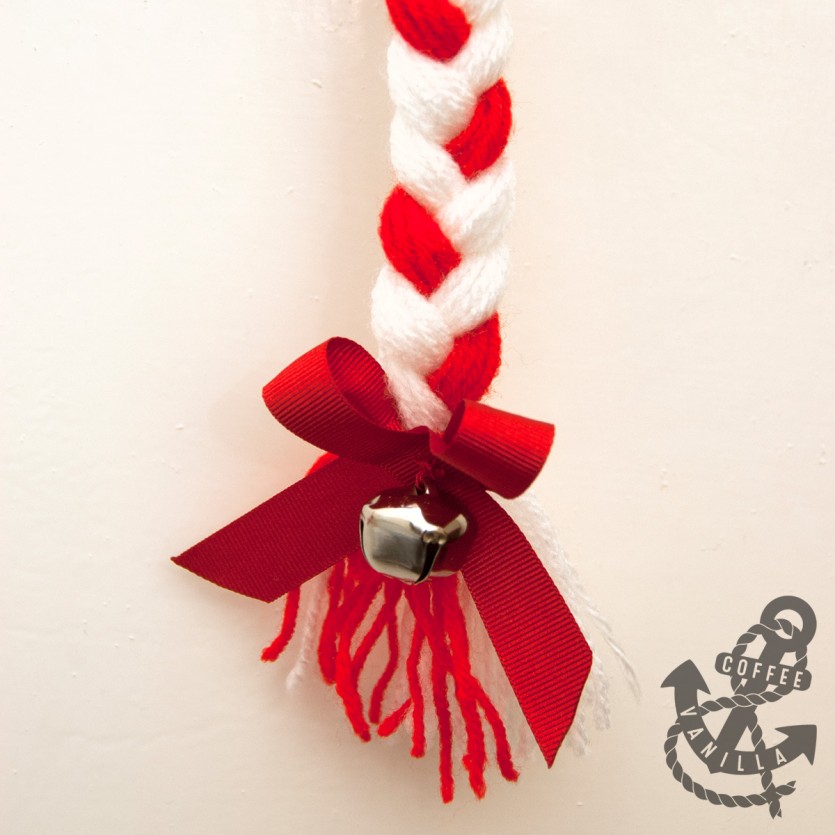 2. I have made the belt from red yearn with half trebles, using crochet hook, but almost any stitch, even knitting instead of crochet would be good. I have surrounded the red belt with black yarn using single crochet stitch. As a final step I have attached end of the belt to the buckle.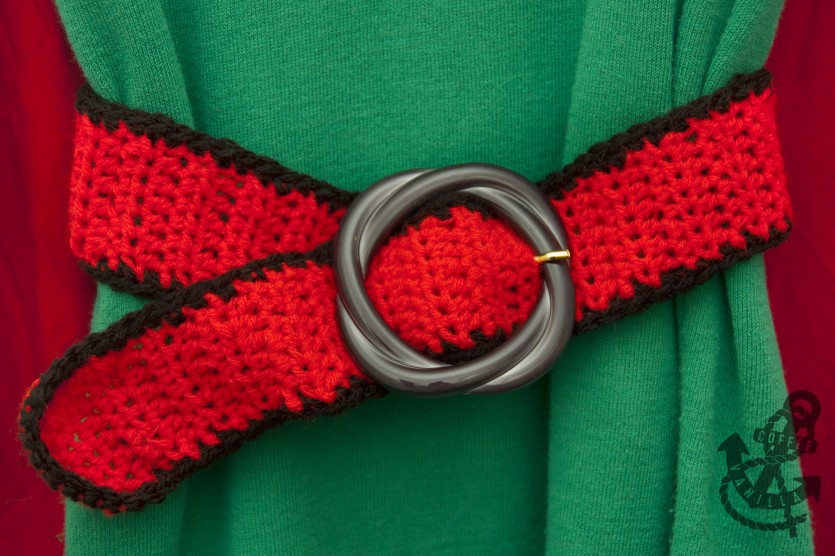 3. To finish off I have used the rest of the ribbon and jingle bells to decorate the dress.