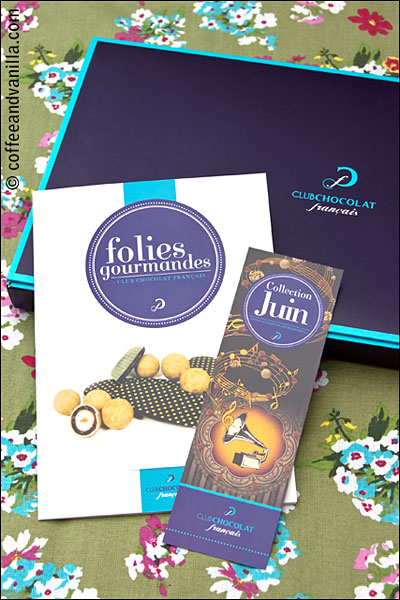 I thought I will let you know about beautiful, handmade Club Chocolat Français chocolates! They are made with passion in South West France from Rainforest Alliance Certificated cocoa beans and other ingredients that come directly from their own orchards, such as prunes or hazelnuts.
Just to mention couple of our favourites:
Dark Colombia
Dark chocolates with pretty golden coffee bean motives, filled with Colombian coffee praline… truly amazing taste.
Nutty Marbles
Whole hazelnuts covered in both dark then white chocolate.
Dark Almond Crisp
Crunchy almond praline covered in dark chocolate, topped with delicious grilled almond pieces.
Raspberry Pistachio (pictured below)

Divine pistachio praline placed on dark chocolate base and sprinkled with flavoursome crushed raspberries.
Black Almond Heart
Heart shaped almond praline covered in dark chocolate – perfect combination of bitter & sweet flavours.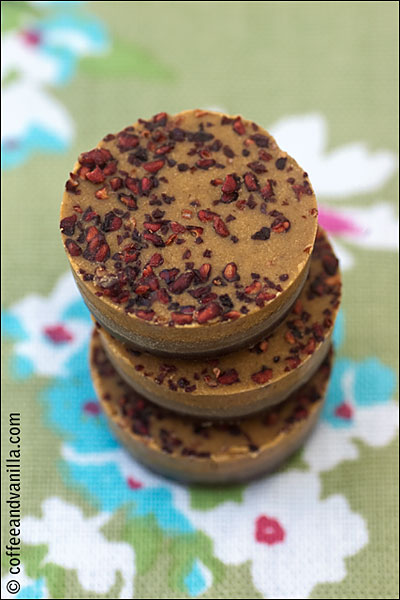 White Chocolate Strawberry Petal (pictured below)
Adorable white chocolate petals covered in shiny red speckles, filled with strawberry purée.
Dark Chocolate Pear Petal (pictured below)
The prettiest of all, black chocolate petals, decorated with green dots, filled with smooth & sweet pear purée.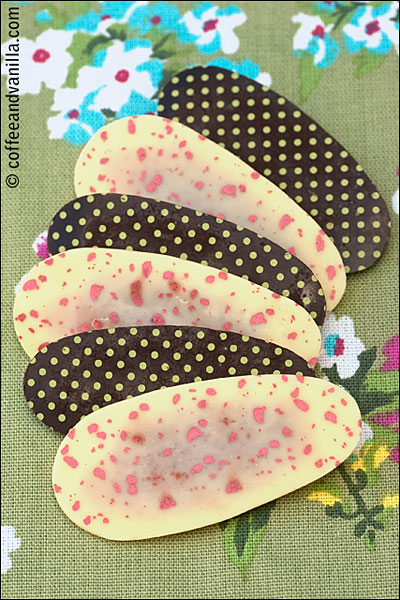 Above you can see only couple of teaser photos, to find out more about the whole range visit their website where you can purchase varied chocolates to spoil yourself or someone special in your life. You can also subscribe to monthly box of chocolates for £9.95 (including delivery) and make your gift last longer.
With thanks to Vivienne and Club Chocolat Français for complementary box of chocolates.