Breakfast is the most important meal of the day, there is no doubt about it… but still many of us tend to skip it, including myself.
I decided it's time to break this bad habit and start eating healthy porridge for breakfast. So far so good, I managed to eat relatively healthy and have my breakfast for the whole week.
On a different note, if you are following me on social media you may know I'm taking part in 52 week photography challenge, this week's theme was B&W, you can see latest images from the project here.
I have been also recently interviewed by Posh Flooring Blog.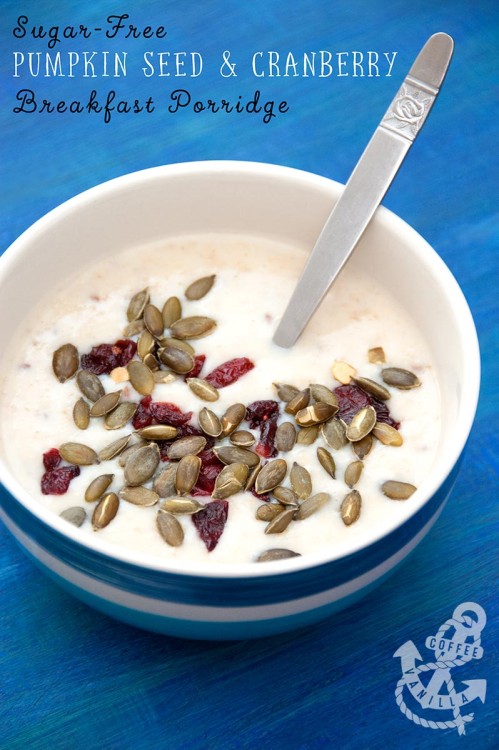 INGREDIENTS
½ cup oats cooked in 1 cup boiling water (a bit more for stove cooking)
splash or two of milk
1 tbs cranberries
1 tbs toasted pumpkin seeds
1 tbs sultanas or raisins (for extra sweetness) – optional
½ tsp flax seeds / linseeds
honey – to taste
pinch of sea salt
METHOD
Cook oats with water (I prefer stove cooking but if you are in hurry use microwave).
Transfer to the serving bowl and add milk, fruits, seeds.
Season to taste with honey and salt.
Stir and enjoy! :)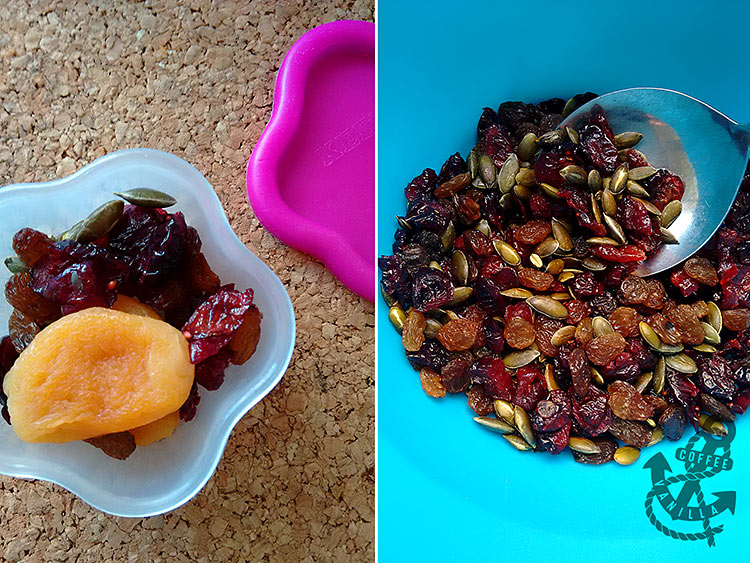 NOTES
To make it even easier I toasted whole batch of pumpkin seeds and mixed them with sultanas and cranberries so I can just add this mix to the oats in the morning.
I also use the same mix + some dried apricots for my girls' lunch boxes.
If you are looking for more healthy oatmeal recipes, then try: Oatmeal-Rhubarb Porridge from Little Sunny Kitchen, Raspberry and hazelnut porridge from Jen's Food, Chocolate Porridge from Tin and Thyme, Bircher muesli with berries and nuts (raw porridge) from Family Friends Foods, Top of the Morning Muesli from From The Healthy Heart, Sugar Free Sunflower Seed & Apple Granola with Honey, Homemade Maple Syrup Granola with Pecans, Cashews and Brazils, Sugar-free Acacia Honey & Almond Granola or Spiced Oatmeal with Pecans and Cinnamon I made a while ago.