Be warned that those nuts are extremely addictive… we could not stop eating them until everything was gone.
INGREDIENTS
200 g / about 1½ cup nuts (we used almonds & pecans)
1 egg white
½ cup golden caster sugar
2 tbs clear honey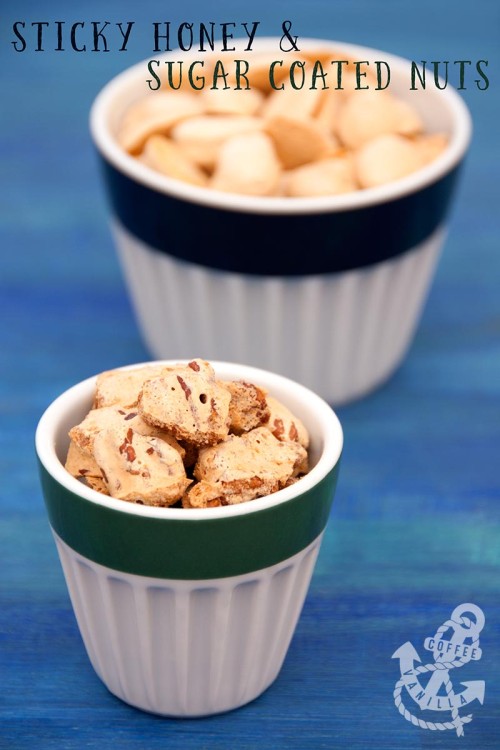 EQUIPMENT
baking tray lined with parchment paper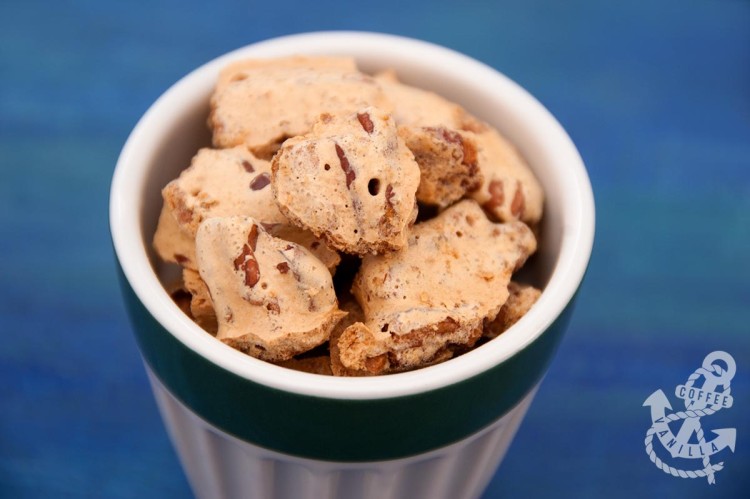 METHOD
Preheat oven to 160°C (320°F).
Beat the egg whites with sugar and honey until soft peaks form.
Add nuts and stir with a spoon to coat them.
If you have patience with place each nut (one by one) on the baking tray, if not just pour everything on the tray and separate nuts with a fork.
Bake for about an hour until crispy and golden brown.
Leave aside to cool down at least a bit before separating the nuts and serving.
Makes 1 large tray of nuts.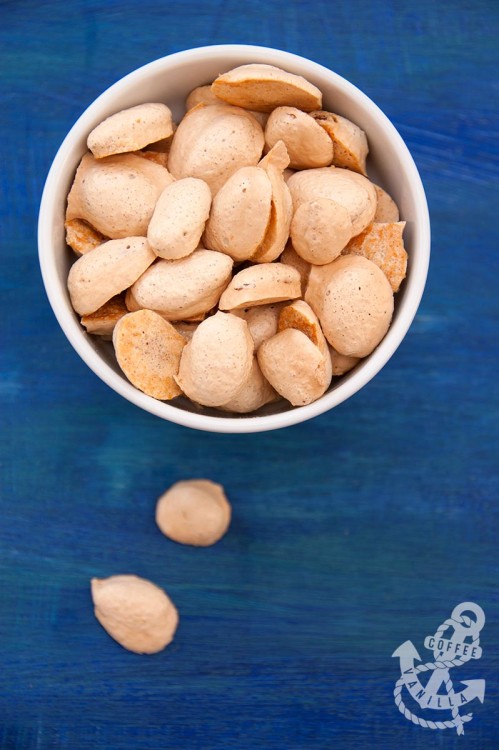 NOTES
Those nuts are turning quite sticky after couple of hours from baking so best make only as much as you need or pack them away in air tight container one time, as soon as they are cooled down.
Don't worry if the nuts will stick together during baking, it will be easy to break them apart later on.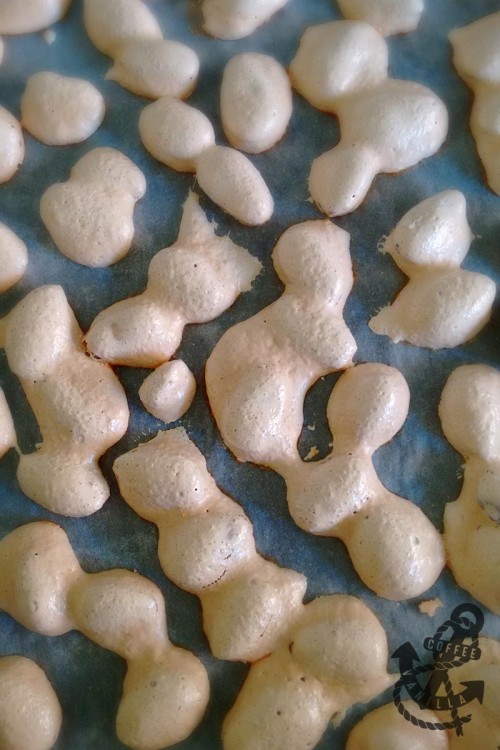 If you are looking for more home-made bite size party snack ideas check out those recipes: Baileys Fudge, Chicken Skin Popcorn & Olive Penguins from Foodie Quine, Spicy Roasted Chick Peas from Citrus Spice, Parmesan Cheese Savoury Biscuits from The Petite Cook, Home-Baked Honey Parsnip Crisps from Tinned Tomatoes, Spicy Roasted Cashew Nuts from Recipe From A Pantry, Top with Cinnamon's Sweet & Spicy Roasted Chickpeas from Fab Food 4 All, Cheese & Fruit Hedgehog, Grandma Nina's Pischinger or Mini Party Sandwiches I made while ago.
DISCLOSURE: This post contain some affiliated links.