INGREDIENTS
750 g oats (use organic oats if possible)
12 tbs (about 300 g jar) clear local honey
6 tbs Carotino oil
100 g dried apples
100 g sunflower seeds
100 g nuts such as  hazelnuts or  Brazil nuts (chopped coarsely)
EQUIPMENT
two large baking trays lined with non-stick Teflon sheets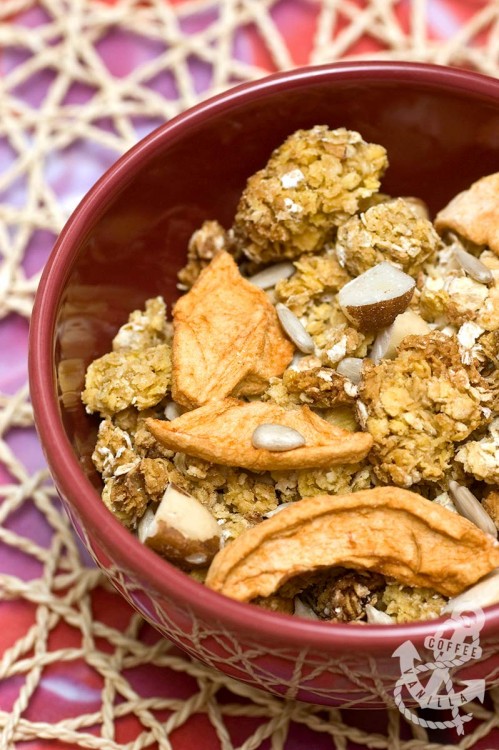 METHOD
Combine all ingredients except nuts together, spread on baking tray and bake in the oven preheated to 150°C (302°F) for about 15 minutes, stirring few times in between.
Add also nuts and seeds, stir well and bake for another 15 minutes.
At the end stir in also apples.
Let it cool down before transferring to the airtight storage container.
NOTES
Granola taste good not only with milk but also natural yogurt.
Add more honey for sweeter taste and more clusters.
Choose more flaky oats for softer texture.
You can use any dried fruits, but add them at the end, they don't need baking. I used homemade dried apples that my father sent me from his garden, tangy and delicious ;)
Looking for more granola recipe? Try Maple Syrup Granola or Acacia Honey Granola I made while ago.