INGREDIENTS
1½ cups oats
2 cups semi-skim milk
2 cups water
2 tbs light brown sugar or for sugar-free version – honey
1 tsp sea salt
2 handfuls of pecan nuts
ground cinnamon to sprinkle
alternative toppings:
cinnamon and raisins
cinnamon and grated coconut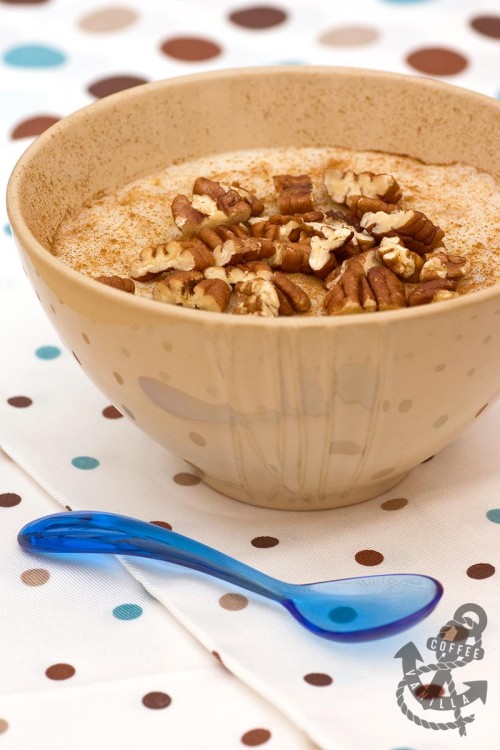 EQUIPMENT
medium, non-stick sauce pan
METHOD
Place oats, milk, water, sugar and salt in a sauce pan and cook stirring from time to time, until thick and oats soft.
In meantime toast pecans, placing them on the frying pan over small fire and heating until fragrant and crispy.
Let them cool down a little bit, then chop and leave aside.
When oats are ready, share to the bowls, sprinkle generously with cinnamon and chopped pecans and serve immediately.
Serves 2 – 3 people.
NOTES
You can also cook oats in a microwave with water alone and then add milk.
If you are looking for more healthy breakfast ideas check out those recipes: Sugar-Free Pumpkin Seed & Cranberry Breakfast Porridge, Sugar-free Acacia Honey & Almond Granola, Homemade Maple Syrup Granola with Pecans, Cashews and Brazils or Sugar Free Sunflower Seed & Apple Granola with Honey.