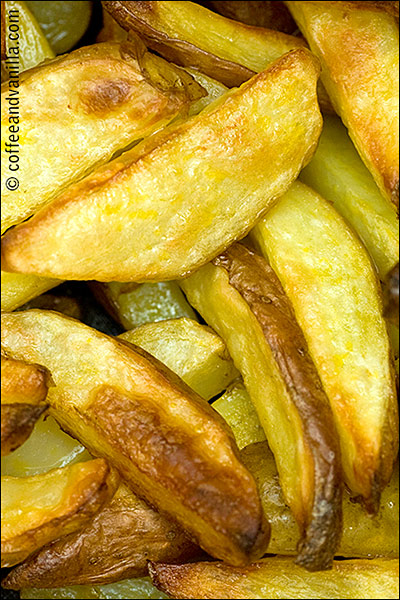 INGREDIENTS
2½ kg potatoes (sliced, cut into wedges, strips like fries or halved if baby potatoes)
3 tbs Carotino or olive oil (Carotino will give potatoes nice colour)
sea salt
other spices such as cracked pepper, garlic powder, thyme, dill, smoked paprika – optional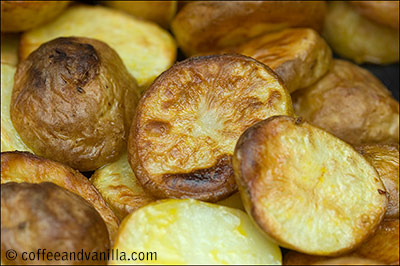 METHOD
Mix potatoes with oil, season with salt and optionally other spices.
Bake in the oven preheated to 180°C (356°F), stirring from time to time, until golden brown.
You can turn on grill option towards the end to make them more crunchy.
Serves 4-6 people as a side dish.
NOTES
Taste good in Fries Supreme with some Cheesy Chive Sauce.