INGREDIENTS
3 tbs plain flour
25 g unsalted butter
400 ml of boiling water
1½ vegetable cubes (10 g each)
½ cup chopped chive or green part of spring onions
100 – 150 g mature Cheddar or other strong cheese (chopped)
black peppercorns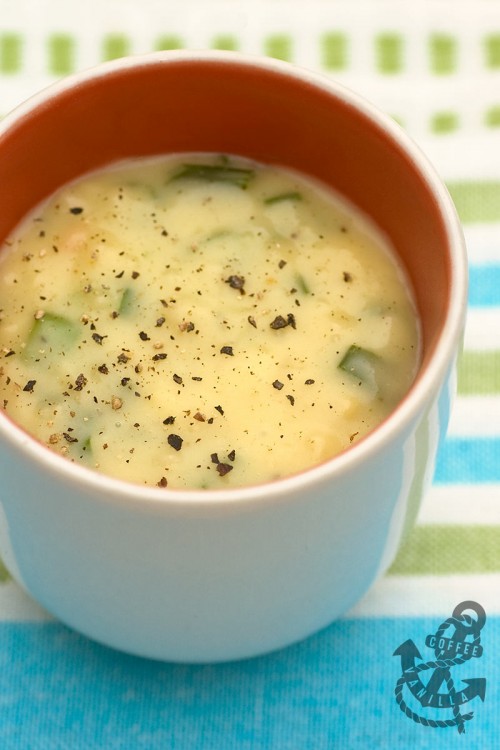 METHOD
In a saucepan heat flour and butter stirring constantly until bubbling.
In meantime dissolve cubes in boiling water.
Gradually stir in bullion into the saucepan, bring to boil.
Add cheese and continue cooking for about 5 minutes or until cheese is melted.
Stir in chive, season to taste with freshly cracked pepper.
Makes enough sauce for 4 – 6 servings.
NOTES
Taste good served over brown rice, pasta, asparagus or as a dip for French fries à la Taco Bell. I often serve it as well with Bell Peppers Stuffed with Turkey & Mushrooms and recently also with Toad in the Hole.
More sauces & dips.
More quick recipes.
More budget cooking.