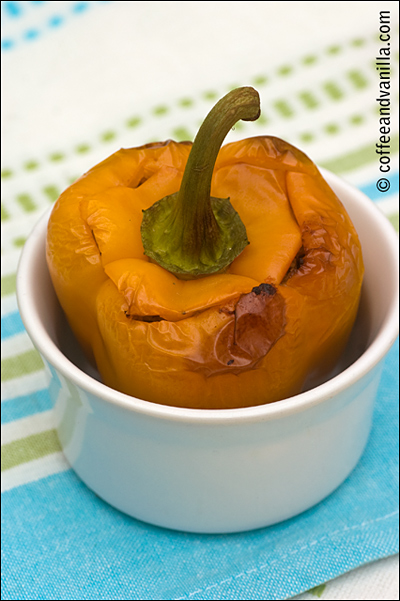 INGREDIENTS
600g minced meat (I used turkey)
2 onions (chopped)
3 tbs of butter
350g mushrooms (chopped)
2 chicken cubes
½ cup hot water
1½ tbs smoked paprika powder
½ tbs garlic powder
1 tsp chilli flakes
8-10 medium bell peppers (yellow, orange or red)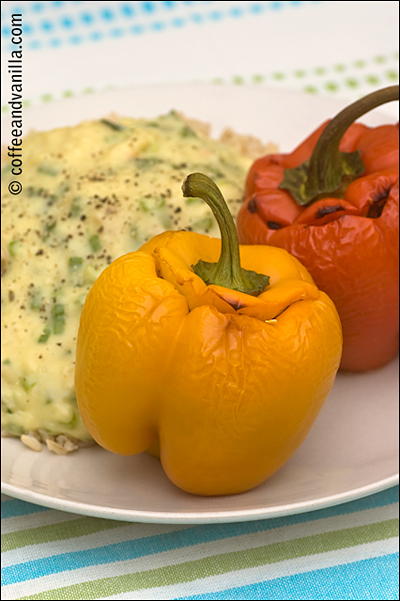 METHOD
Fry mushrooms and onions on butter until browned. Add minced meat and fry some more until cooked. Dissolve cubes in water, add to the pot together with all spices. Cook for couple of minutes until all liquid is gone.
In meantime deseed peppers making cuts around pepper stems to create "lids".
Once meat is ready stuff peppers with it and cover back with the "lids".
Place them on baking tray lined with baking paper or in separate ramekin dishes, if the peppers are not even and won't stand on their own.
Bake in the oven preheated to 200°C (392°F)  until soft and browned.
Make 4-5 portions as a main dish or 8-10 as a snack.