For those who are not familiar with British cuisine "toad in the hole" is traditional dish made out of giant Yorkshire pudding with sausages inside, in this case vegetarian ones and served with onion gravy which we replaced with cheese sauce.
As both our daughters have been born in London we decided to try cooking more local dishes rather than sticking to Polish and Dominican recipes all the time…
It turned out to be big hit in the family and will definitely be part of new family tradition from now on.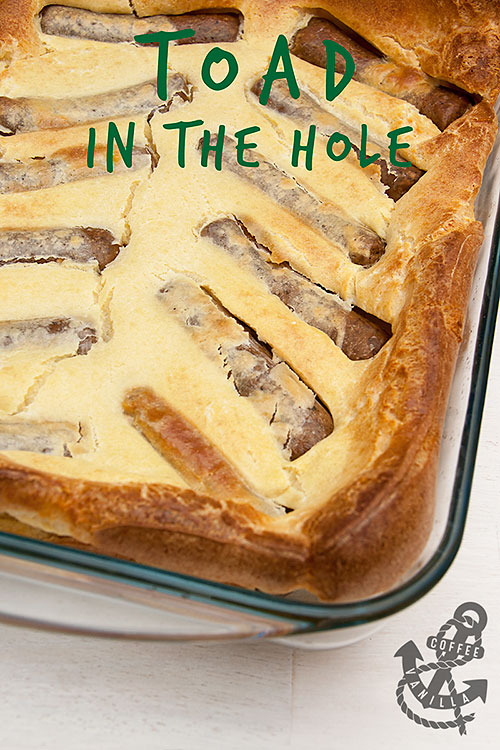 INGREDIENTS
12 vegetarian sausages (about 500 g)
cooking olive oil (about 4 tbs)
steamed or cooked veggies to serve (peas, carrots etc. we had steamed broccoli)
cheese sauce with chive – to serve
for the Yorkshire pudding batter
1¾ cup of plain flour / 250 g
5 medium eggs
1¼ cup of milk / about 315 ml
EQUIPMENT
large, oven proof dish or couple smaller ones (we used one large and two individual ones for kids)
ladle (to spoon the batter)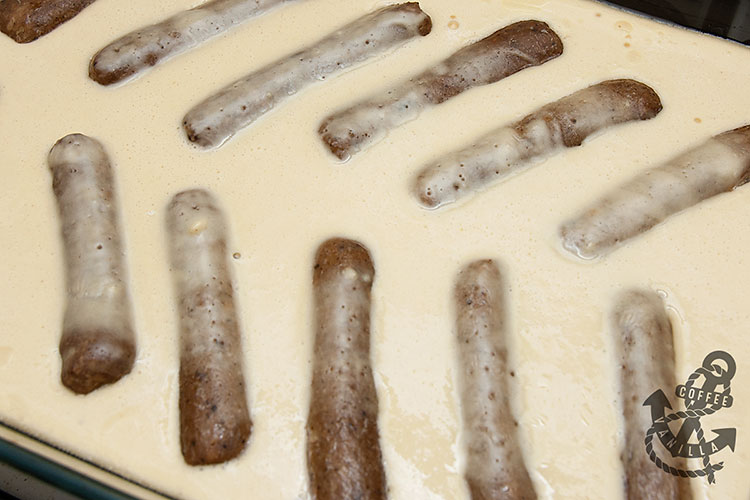 METHOD
Preheat oven to 200°C (392°F).
Brush generously with oil large ovenproof dish, arrange sausages on top and place in the oven for about 10 minutes or until browned. You can also fry them on frying pan instead and then place them in the baking dish.
To prepare the batter simply whisk all of the ingredients together.
Once sausages are ready spoon the batter over them and place dish back in the oven. Bake for about 35 – 40 minutes longer until the sides has risen and are browned.
Share to the plates with the sauce and veggies on the side.
Serves 4 – 6 people. 
NOTES
Alternatively use regular sausages or even leftover roast or other meat to make this dish.
Don't worry if the center is still a bit soft and not as browned as the rest of the dish, that's how it supposed to be.
If you are looking for more recipes calling for vegetarian sausages, check out: Jan's Meat-free Sausage and White Bean Cassoulet, Helen's Veggie sausage and roasted vegetable tray bake or Veggie sausage and pepper pasta bake. You could also try making Jac's Carrot and Black Bean Sausages instead of buying ready ones.
I'm adding this recipe to the Inheritance Recipes challenge that we have started together with Solange of Pebble Soup. This month theme is Festive Foods – although this dish does not look very festive it is perfect and versatile family meal, it would also work well with leftover turkey instead of sausages.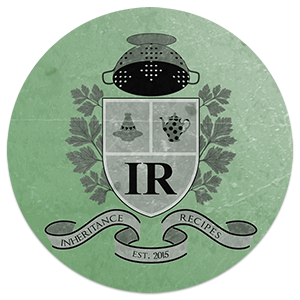 I'm sending it also to the Credit Crunch Munch organized by Fuss Free Flavours and Fab Food 4 All and hosted this month by Elizabeth's Kitchen Diary.