Growing up in Poland we did not have much breakfast cereal choice, it was either płatki owsiane (oats) or kasza manna (semolina)… in both cases seasoned only with a bit of salt and sugar.
Cornflakes were luxury item and only sometimes my father would buy them… but when I look back in my memory they did taste like cardboard, anyway. The was no hoops, puffs, balls, squares or other nonsense back in my days.
So this is recipe for simple breakfast oats, just like my granny would make, healthy wholesome goodness, perfect for winter mornings.
In Summer months I prefer cold, overnight oats instead.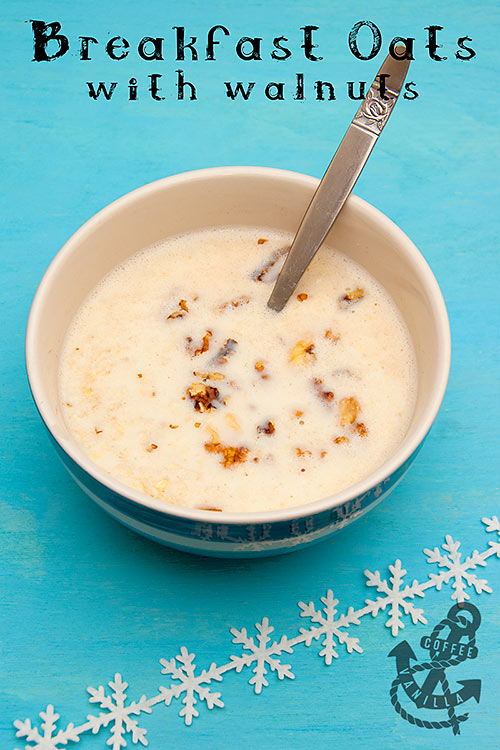 INGREDIENTS
1 cup of whole milk with water in 50/50 proportions or other milk of your choice (I used here almond milk)
½ cup of oats
pinch of salt
sugar, honey or syrup (agave, maple etc.) – to taste
1 tsp flax seeds
small handful of walnuts
METHOD
Cook oats your usual way, on the stove top or in microwave, if you must.
Add salt, sugar, seeds and nuts.
Stir and enjoy while still hot.
Serves 1.
NOTES
More healthy breakfast ideas.
I'm adding this recipe the Inheritance Recipes challenge that we have just started together with Solange of Pebble Soup. This month theme is Fresh Start so please come and join us, share your inherited healthy recipes!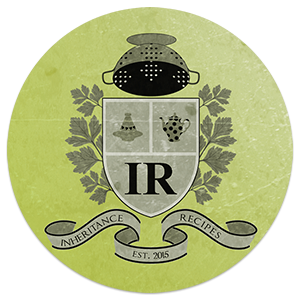 I'm submitting this also to Andrea's from Made with Pink – Brilliant Breakfast
and Recipe of the Week link-up by Emily of A Mummy Too blog.