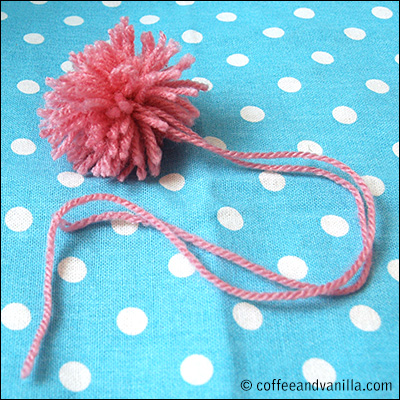 Couple of days ago I needed to make a pair of pom poms for my daughters' crochet ponchos… this is how to make them.
METHOD
Cut out circle out of cardboard or craft form, make it open, you may even make the cut a bit wider than I did to make wrapping of the yarn easier.
Make a little cuts on both sides of the opening to to hook the yarn that will be used later to tie the pom pom.
Wrap the circle in lots of yarn, the more the better, pom pom will be more fluffy.
Cut the yarn around outside circle edge with scissors.
Tie and trim the pom pom if necessary.