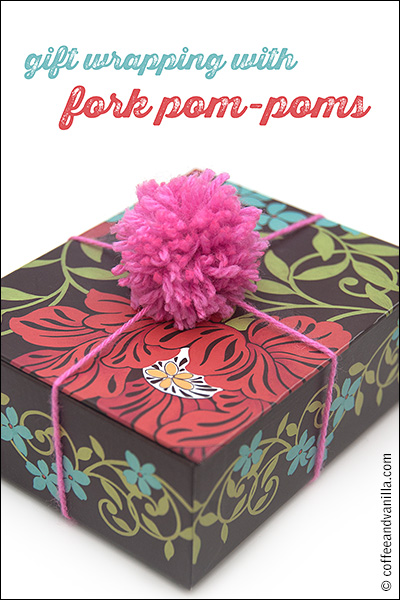 MATERIALS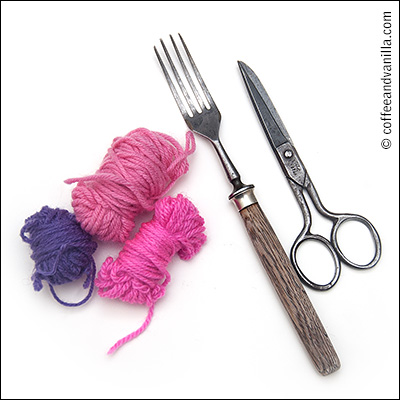 TOOLS
METHOD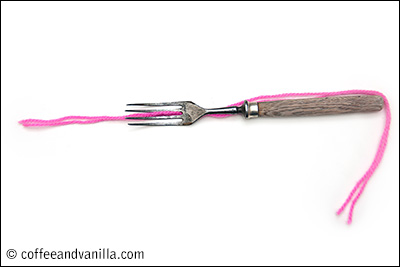 1. Cut two pieces of yarn (long enough to wrap around the gift).
2. Wrap plenty yarn around the fork, making sure the two loose pieces are showing from both sides, they will be needed for tying and then wrapping around the gift later on.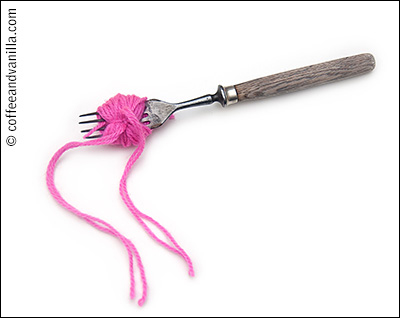 3. Cut off the yarn and tie the pom pom knotting together the long pieces of yarn.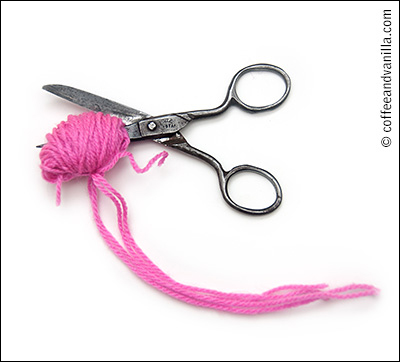 4. Slide pom pom off the fork and cut the loops with scissors.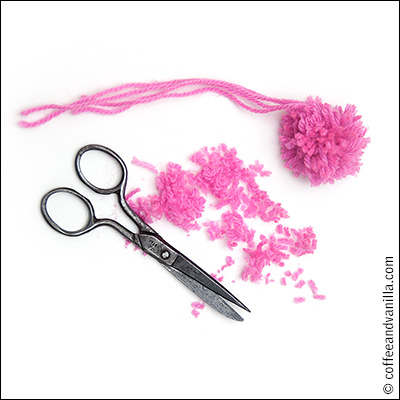 5. Trim until pom pom looks nice and round, but make sure not to cut the long strings that will be needed for the wrapping.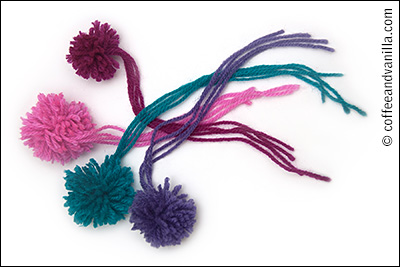 6. Use to wrap around the gift boxes.