Calendars like this are quite easy to make and they can be done with almost any container, not only boxes…

MATERIALS
box (best with flip lid) – it can be anything: suitcase style box, old book shaped trinket box, cake tin, tea tin, bucket, basket, flower pot, some paper mache container or even recycled box covered with magazines like those decoupage boxes I made while ago
pages from old books or maps (I used our old London A-Z) for wrapping
ribbons, threads, laces, string for wrapping
plain sticky tape
double sided tape
buttons, beads, tissue paper, felt or anything else you can find for decoration
chocolate teddy / reindeer / Santa as a decoration – optional
miniature DIY candies made out of small sweets: Tic Tacs, Skittles, Chupa Chups Shootz etc. and tissue paper  for decoration – optional
24 things to put inside the packages
1 – 24 number stickers or plain sticky dots and numbers written on them – I stuck them on the back of each package making sure small numbers were on the top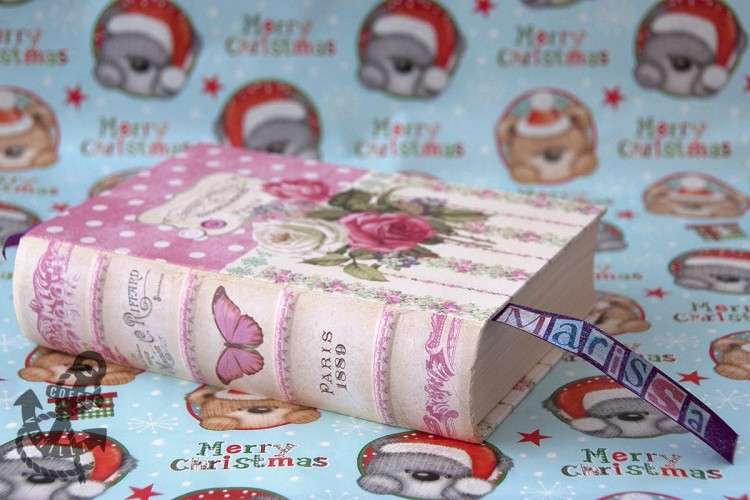 secret storage – book shaped trinket (TK Maxx / HomeSense) & bookmark made out of ribbon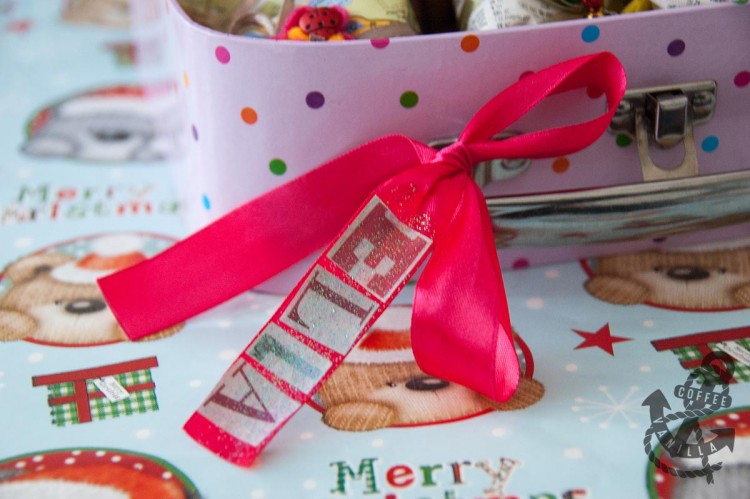 ribbon & newspaper letters attached with Mod Podge, sprinkled with glitter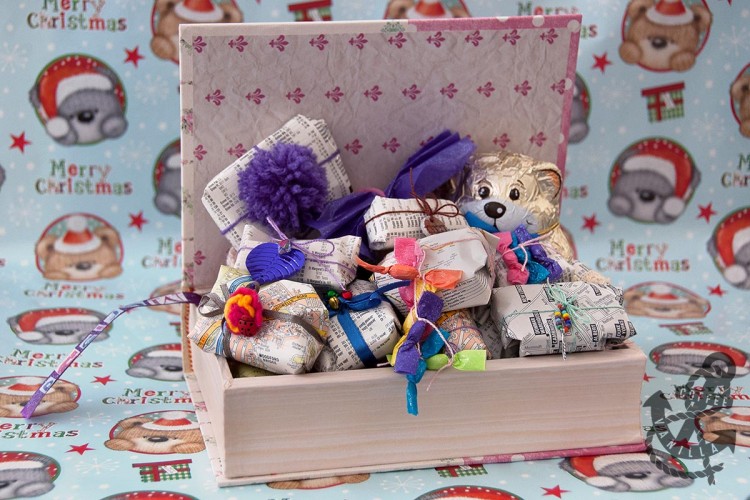 old book box filled with 24 packages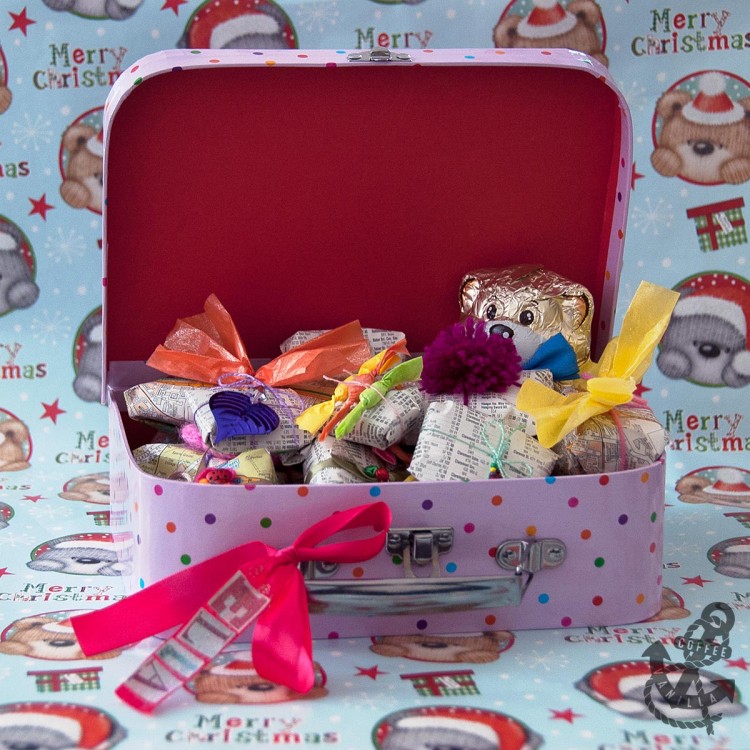 suitcase style box (Tiger store)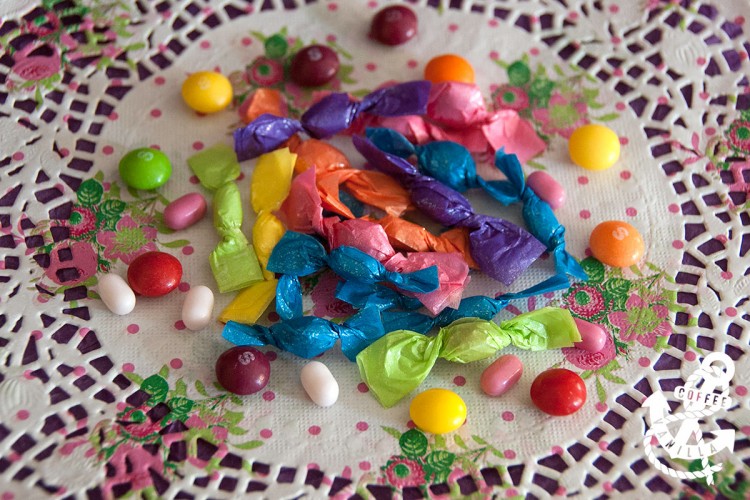 miniature sweets made out of small candies and some sparkly tissue paper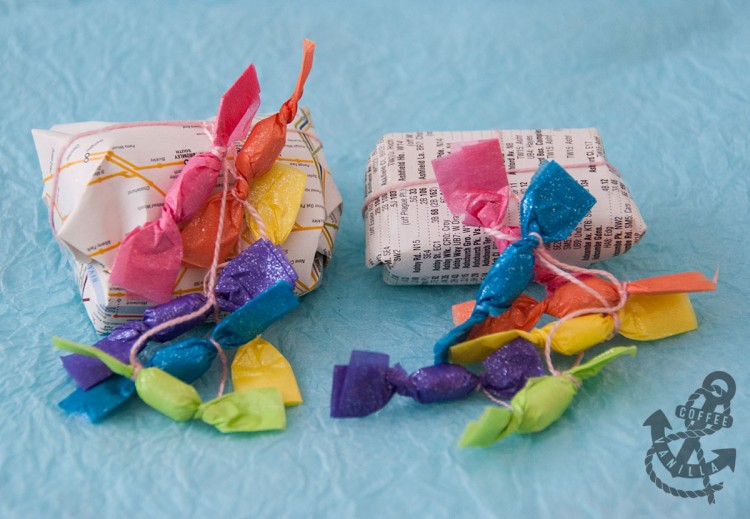 recycled London A-Z, thread, DIY miniature candies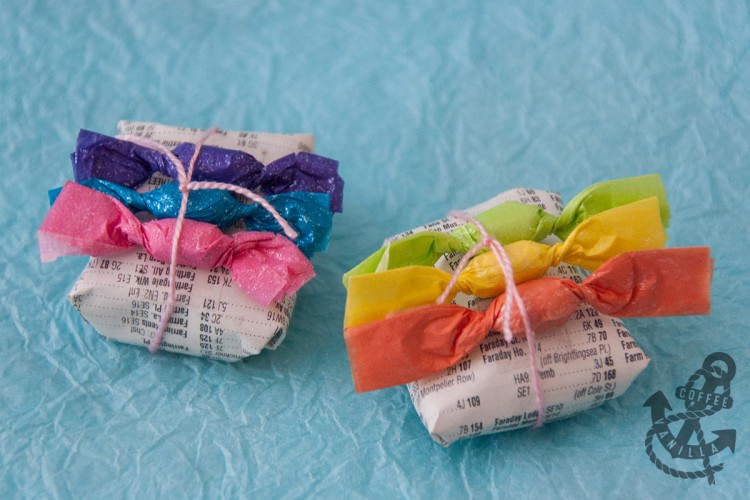 recycled A-Z, thread, double sided sticky tape to attach the candies
Ways to fill children advent calendar
It can be anything really as long as it has 24 pieces, or multiply of 24 if you want to share one set for 2 or 3 calendars.
puzzle pieces – hard: Bizzare Bookstore (1000 pieces), easy: Disney Frozen (100 pieces) or super easy: wooden animals (26 pieces)
Lego pieces (Lego Minecraft, Lego City, Lego Friends etc.) – bucket of pick & mix bricks from Lego store, minifigures or boxed set shared into 24 portions
any other construction set
stationery (pens, erasers, washi tapes, stamps etc.) or quality crayons + some pencils, putty eraser and a drawing pad (we like Caran D'Ache Pablo &  Helix Maped Colour Peps because of the softness)
craft supplies (pom poms, googly eyes, stencils etc.)
mini craft sets (beads & cord to make bracelet, pompom & googly eyes to make creature etc.)
small toys (cars, animals, monsters etc.)
semi precious gemstones, tumblestones, fossils, minerals & crystals (if you child is into collecting them)
beauty items (hair clips, hair bands, lip balms etc.)
wooden beads, seed beads, buttons, embellishments (if you child is into sewing or jewellery making)
cute socks & underwear
any play set (wooden train tracks, farm set, doll house accessories, cooking set, doctor set + some real bandages & plasters, play food for shopping, play dough & tools etc.) that will easily break into pieces
games – original Scrabble, pink Scrabble or Bananagrams (make 24 words out of them)
stickers
balloons
mini sweets & chocolates: coins, snowmen etc.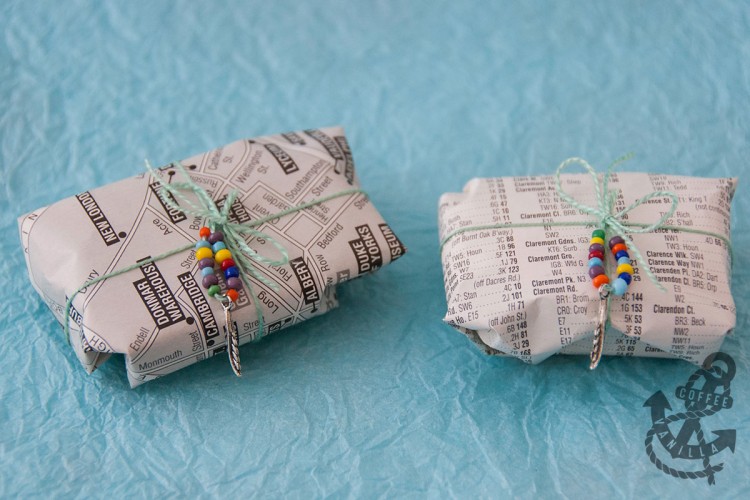 recycled book / map, thread, seed breads and feather charm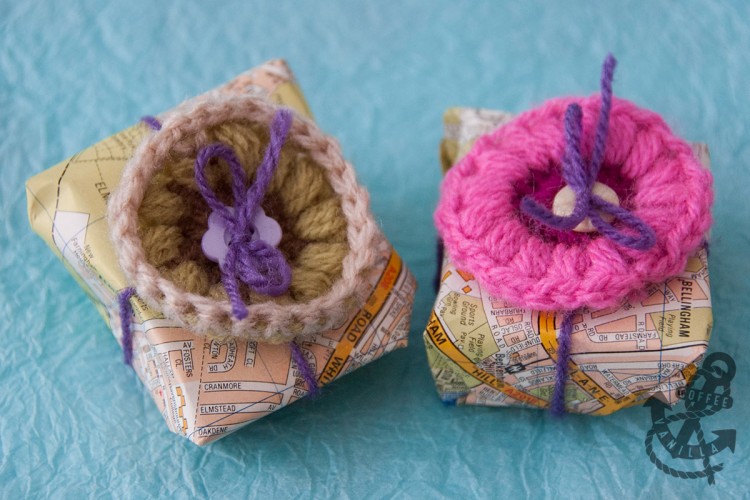 recycled map, yarn, buttons and leftover crochet granny square motives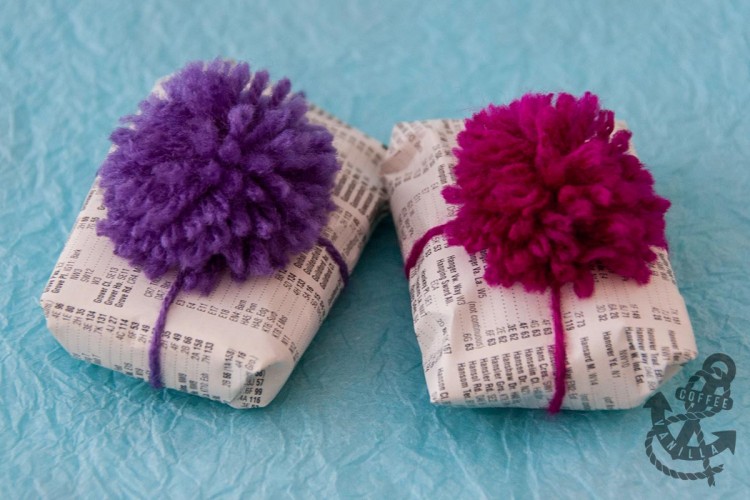 recycled book and fork pom poms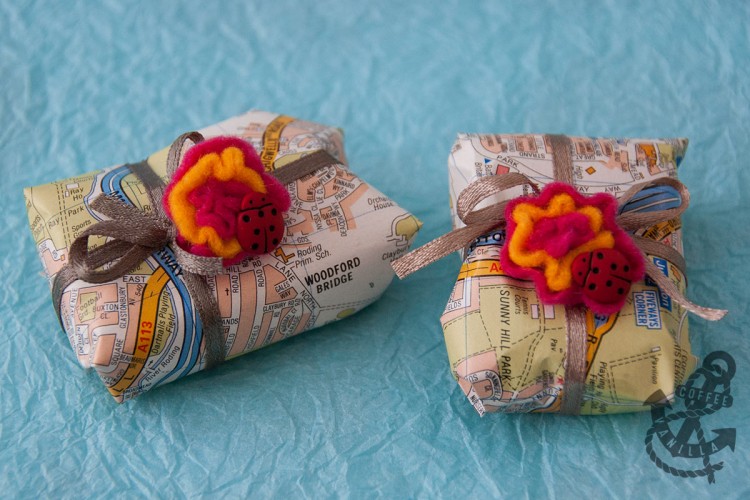 recycled A-Z, lace, DIY felt flowers and ladybug buttons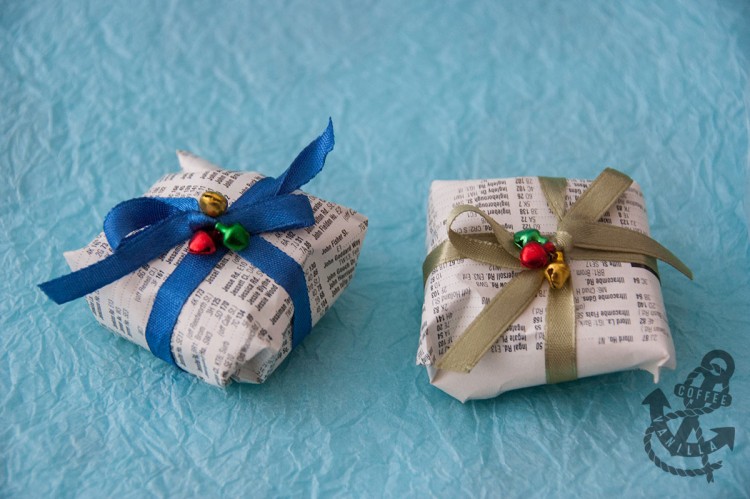 recycled A-Z, lace, sewing thread, jingle bells
NOTES
More countdown calendars.
DISCLOSURE: This post contains some affiliated links.