We are big fans of cinnamon rolls in this house but for some reason we have never attempted preparing them ourselves. The rolls seemed like a lot of work until we tried and realized how wrong we were.
In a last few weeks we made them several times: with wholemeal and plain flour, with strong bread flour and cake flour… Mixture of plain flour with strong wholemeal one worked best for us (taste and texture wise) but you may find other combination suiting you more.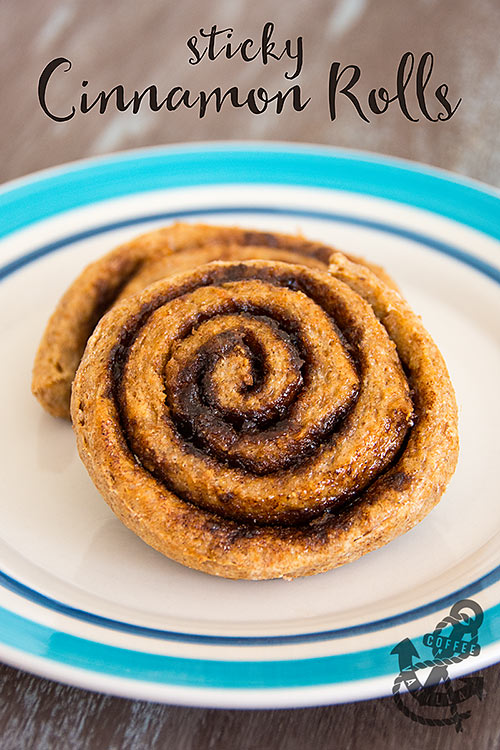 INGREDIENTS
for the dough
about 3¼ cup / 500 g flour (we used plain white flour and strong wholemeal bread flour, half half) plus some more for working surface
1 cup lukewarm water
3 tbs golden caster sugar
1 tbs / 15 g dry instant yeast or about 40 g fresh one
2 eggs
4 tbs unsalted butter / about 30 g (melted)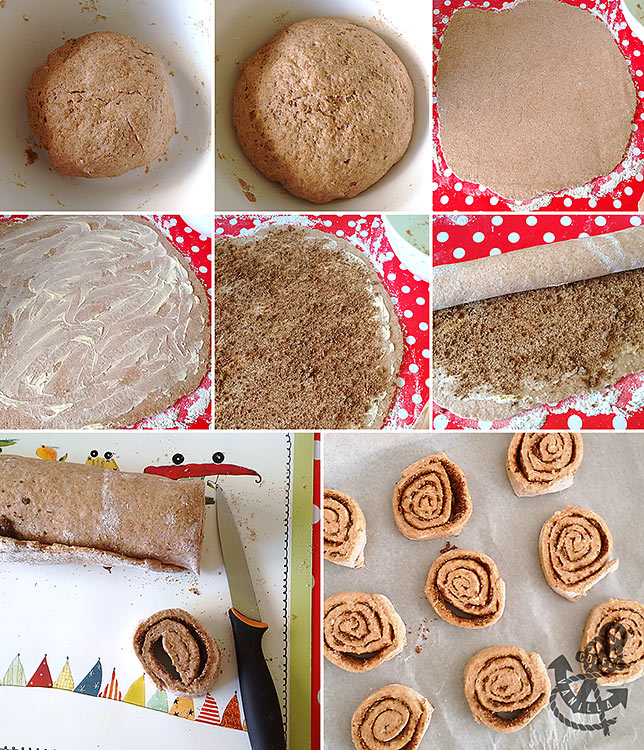 for the filling
for the glaze
½ cup / about 100 g sugar (we used golden caster sugar)
1 tbs lemon juice
100 ml water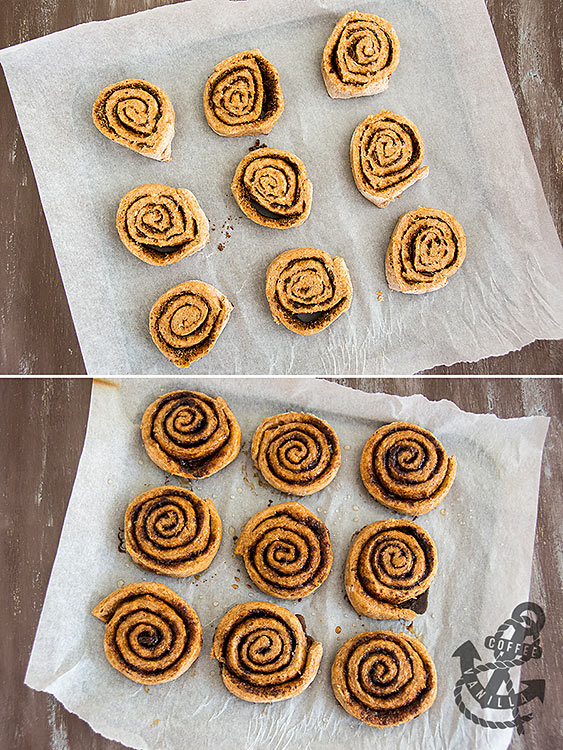 EQUIPMENT
rolling pin
pastry brush
2 – 3 large baking trays lined with baking paper
mixing / kneading bowl
extra kitchen towels to cover the dough while rising
½ l or bigger jug for the yeast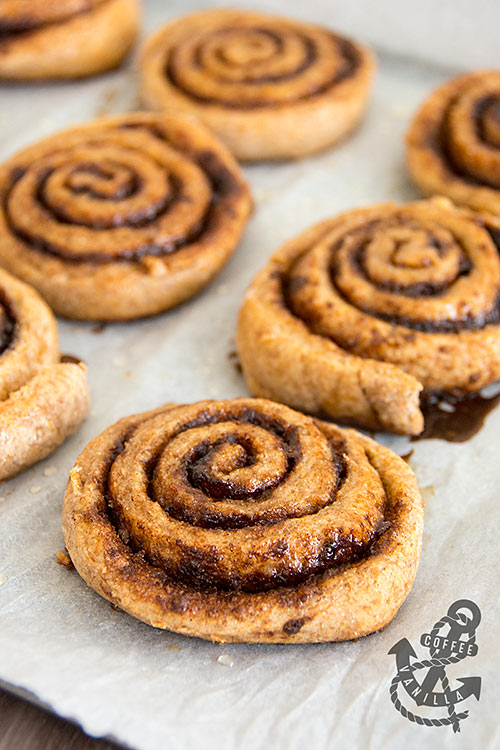 METHOD
To make the dough in a jug combine lukewarm water with sugar and yeast, leave aside until it will double the size.
In meantime in a bowl mix flour with melted butter, add also eggs.
Then add yeast mixture.
Knead the dough for couple of minutes until smooth and not sticky.
Cover the bowl with kitchen towel and let the dough to rise for about 30 minutes.
To prepare the cinnamon filling mix sugar with cinnamon.
When the dough is ready roll it out on floured surface. Aim to make it squarish shape and not thicker than 2 – 3 mm.
Spread softened butter on the top of rolled out dough.
Sprinkle with cinnamon and sugar mixture.
Roll and slice into about 1½ cm / ½ in wide rolls.
Place them on lined with baking paper trays, cover with kitchen towels and again leave for a while to rise a bit.
Then bake in the oven preheated to 160°C (320°F) for about 30 – 40 minutes.
When the rolls are baking prepare the glaze combining all ingredients in a small saucepan and heating it over low fire until the glaze is all bubbly.
Using pastry brush spread the glaze over hot rolls straight from the oven.
Leave them aside to cool down a bit if you can resist the temptation.
Makes about 18 – 25 medium / small rolls.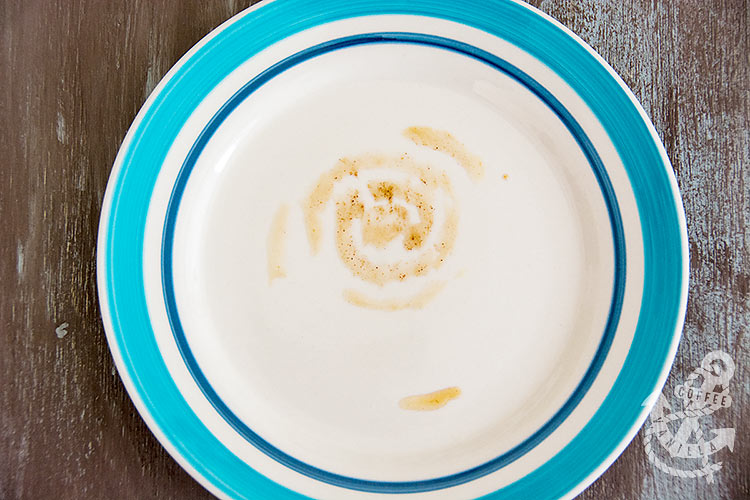 TIPS
Use a bit more flour if using only plain cake flour rather than strong flour.
Rolls can be stored overnight in air tight container, they will be still delicious next day.
NOTES
If you are looking for more cinnamon recipes, take a look at Diana's Nutella Cinnamon Rolls, Cinnamon & Nutmeg Bundt Cake, Banana & Custard Ice Cream Lollies with Cinnamon, Home-made Cinnamon Sugar, Yummy Cinnamon, Vanilla & Chocolate Chip Cookies, Cinnamon and Mango Lassi or  Apple Cinnamon Clafoutis we previously made.
For more pastry rolls, check out Chris' Vegan Nutella Palmiers, Camilla's Leftover Pastry Banana Nutella Pinwheels or some savory pastries such as: Choclette's Wild Garlic Cheese Scones, Claire's Wild Garlic Pesto Pinwheels, our Feta and Fig Swirls and Polish Sour Cabbage / Sauerkraut and Puff Pastry Swirls.