This is probably the easiest and most delicious ice lollies recipe we have ever prepared.
It requires only two ingredients. Additionally no special equipment is needed, except for ice lolly molds of course.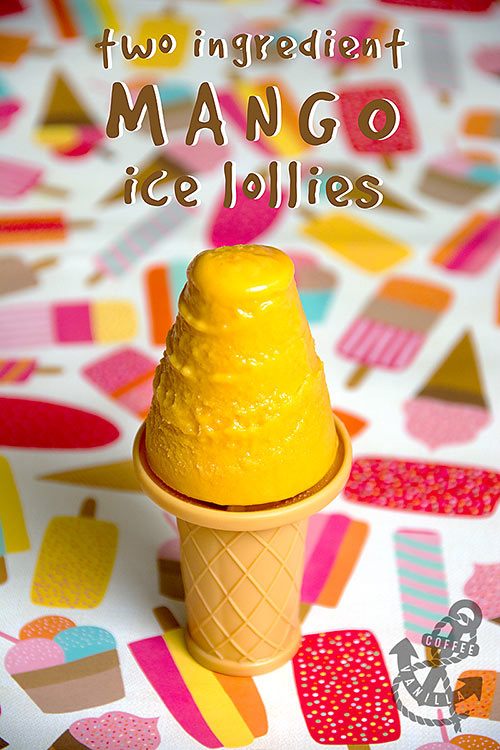 INGREDIENTS
1 x 800 g tin of mango pulp
1 x 400 g tin of sweetened condensed milk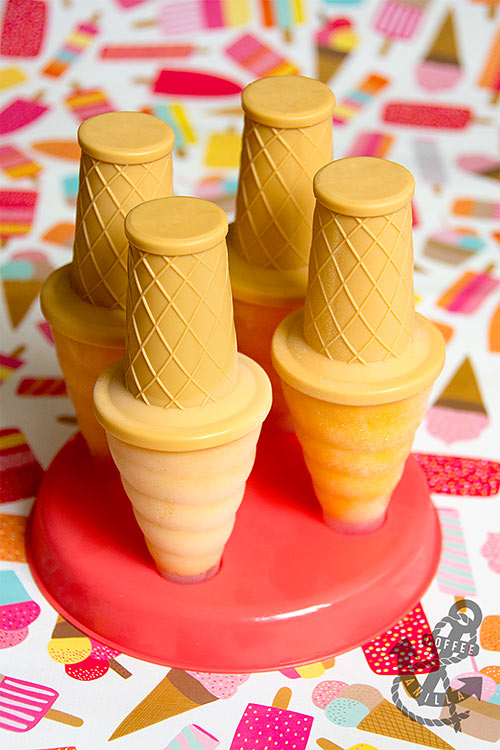 EQUIPMENT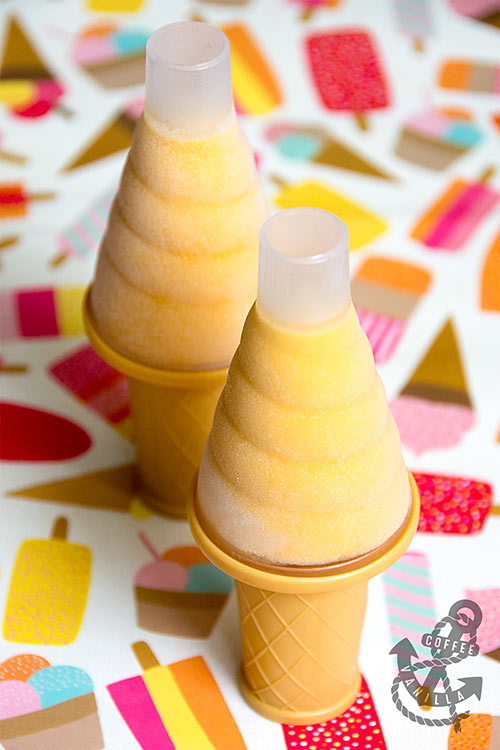 METHOD
In a mixing bowl or even better a jug combine mango with condensed milk.
Stir well, share the molds.
Place in the the freezer for at least 12 hours.
Enjoy!
Makes 12 ice lollies.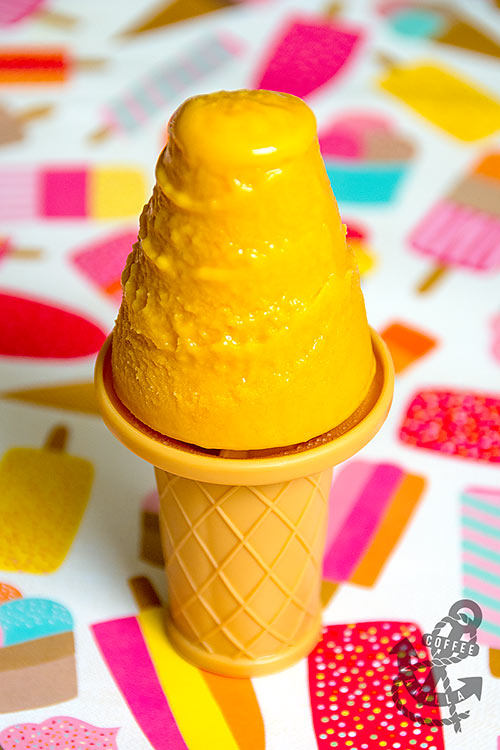 TIPS
If you don't have ice lolly molds not everything is lost yet… you can simply pour the mixture into plastic container and freeze.
NOTES
If you are looking for more ice lolly recipes take a look at Banana & Custard Ice Cream Lollies with Cinnamon, Raspberry Lemonade with Mint & Raspberryade Ice Pops or 3-Ingredient Bramble Sorbet Icicles we previously made.
For more mango recipes check out Rebecca's The easiest ice cream/sorbet – Mango & Coconut, Manjiri's Caribbean Themed Summer Fruit Smoothie, Jac's Mango, Red Wine and Cinnamon Sorbet, Choclette's Mango and Chocolate Cake our Mango Chutney with Ginger & Chilli, Brazilian-style Mango & Avocado Salad with Lime Dressing, Curried White Kidney Beans with Mango, Raisins and Chilli Flakes, Cinnamon and Mango Lassi, Sugar-Free Honey Mango Milkshake, Mango and Nutella Cake with Marzipan Flowers or Extremely Easy Two Ingredient Mango & Chocolate Sorbet.
More summer recipes and ideas.
More desserts.