This is very simple but delicious smoothie.
And the best part is that it does not contain any sugar, just honey and sweetness from the fruits so you don't have to jeopardize your New Year's resolution of using less sugar…
INGREDIENTS
2 very ripe honey mangoes – about 500 g (skin and seeds discarded)
2 tbs clear mixed blossom honey
1½ cup full fat milk
1 cup still mineral water
juice of 1 lime
ice cubes to serve (I used reusable ice balls)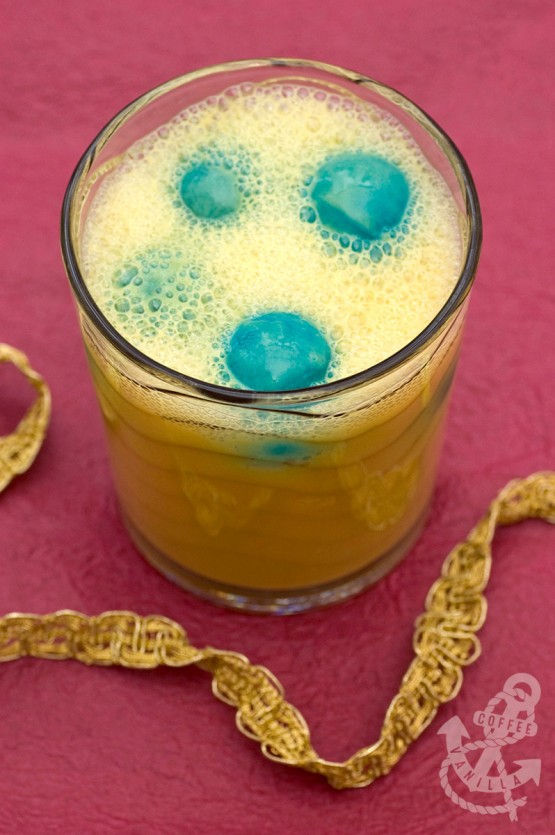 EQUIPMENT
METHOD
Place all ingredients in a blender.
Process until smooth.
Serve over the ice cubes.
Makes 3 servings.
NOTES
Different varieties of mango fruits can be used as well for this recipe but I find honey mangoes a bit sweeter.