Avocado is a fruit, just like tomato, however it hasn't crossed my mind to try it in a fruit salad, until recently… It turned out to taste great with some sweet and sour brown sugar and lime salad dressing I made, family loved it, especially that I served it with Brazilian BBQ chicken but it would go well with other baked meats and poultry or generally spicy dishes.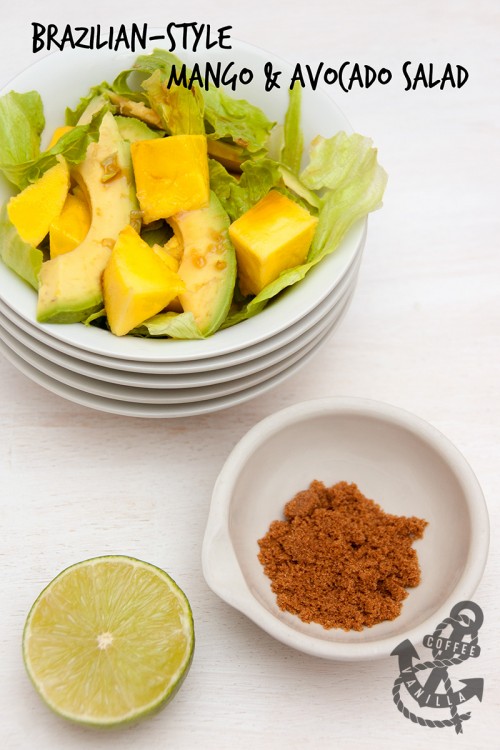 INGREDIENTS
lettuce head (washed, drained, torn)
1 large ripe mango (peeled, cubed)
1 large or two smaller ripe avocados (peeled and sliced or cubed as well)
juice of 1 lime with bits
about 3 tbs or to taste of soft dark brown sugar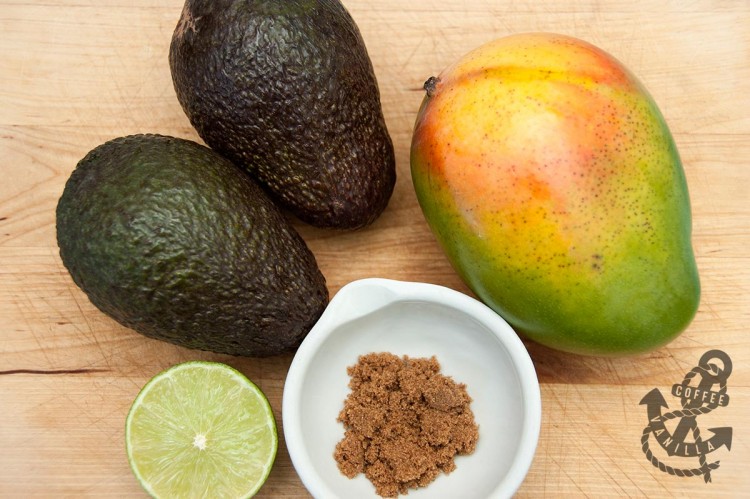 METHOD
In a salad bowl combine ingredients for the dressing dissolving sugar in lime juice.
First add avocado and toss it in the dressing to prevent from browning.
Add also mango and lettuce.
Mix and share to the serving bowls.
Makes 4 – 5 generous portions. 
NOTES
I served it with Oven Baked Brazilian BBQ Chicken and Coconut Rice.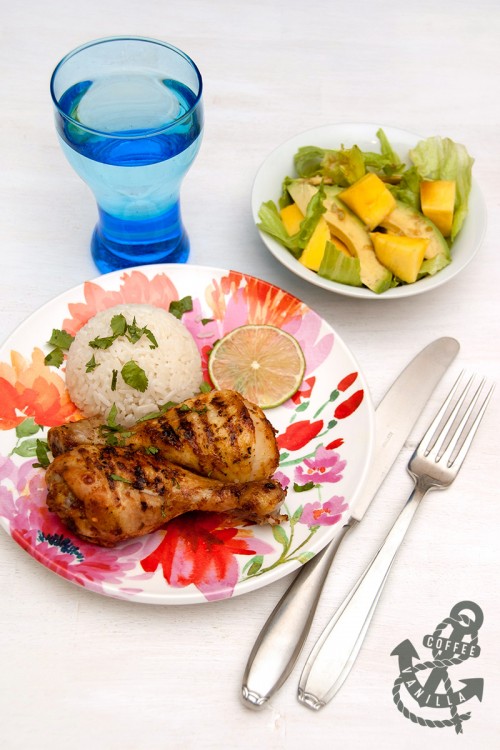 If you area looking for more salads with mango or avocado take a look at this Thai-style Turkey Salad from Supergolden Bakes, Avocado & Strawberry Salad with A Balsamic Reduction from Elizabeth's Kitchen Diary, Kale, Mango and Avocado Salad from Nadia's Healthy Kitchen, Courgette and Chickpea Pancakes with Mango and Cucumber Chutney from Tin & Thyme or Mango & Papaya Salad from The Foodie Couple Blog.