Visiting south Italy has been always our dream but for some reason, despite travelling quite a lot while we were working on the cruise ships, we have never managed to reach this part of the world… So when we were asked by James Villas Holidays to take part in their #MyHolidayDish challenge and try one of their recipes: pasta with mussels from Puglia in Italy, we simply could not say no.
We were very surprised how quick and easy it was to prepare this classic dish! It took  us less than 30 minutes from the time we started cleaning the mussels to having ready dish on the plates.
Below recipe has been created for James Villas Holidays by Jo Pratt, author of "In the Mood for Healthy Food" (more about her book in Tried & Tested later this month) and it goes very well with some white wine and an episode or two of Inspector Montalbano.
Click through for the original recipe with video – Pasta con le cozze (pasta with mussels).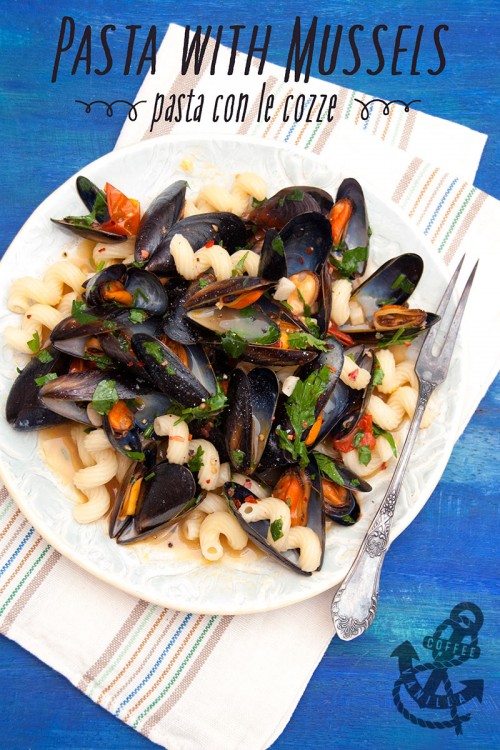 INGREDIENTS
400 g Italian pasta shapes (we used amori pasta)
1 kg mussels in shells
Italian extra virgin olive oil
3 garlic cloves (peeled, chopped)
generous pinch of chilli flakes
glass of dry white wine (125 ml)
400 g cherry tomatoes (halved)
sea salt and freshly ground black pepper
large handful of chopped flat leaf parsley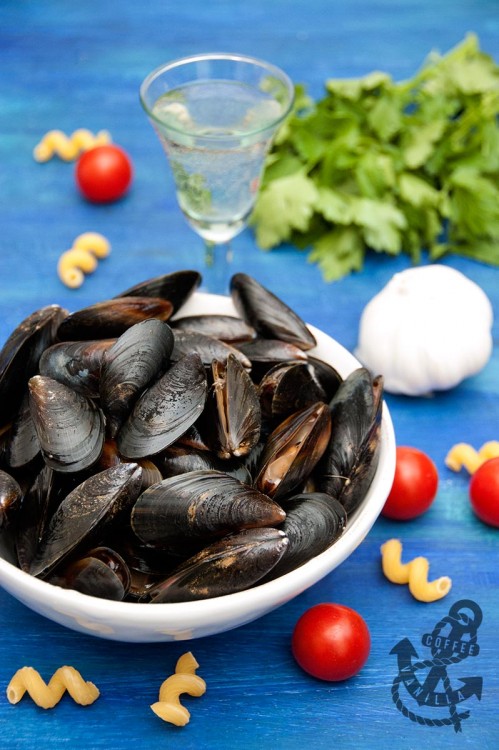 METHOD
First wash the mussels in cold water, pull of any straggly beards and discard any mussels that remain open.
Cook pasta in salted water until al dente.
Heat a large lidded saucepan or wide pot with generous splash of oil, garlic and chilli flakes, fry for about a minute.
Add tomatoes squeezing them in hand to release their juices.
Increase the heat and once tomatoes are starting to soften add also mussels and wine, toss and cover.
Cook for few minutes until the mussels have opened.
Drain the pasta keeping back some of the cooking water.
Toss the pasta into the mussels adding a bit of the cooking water if the sauce is too thick.
Season to taste with salt and pepper.
Add also parsley.
Cover back with the lid and leave on a low heat for about a minute.
Share into bowls discarding any mussels that remain closed.
Drizzle with a bit of extra virgin olive oil and enjoy.
Serves 4.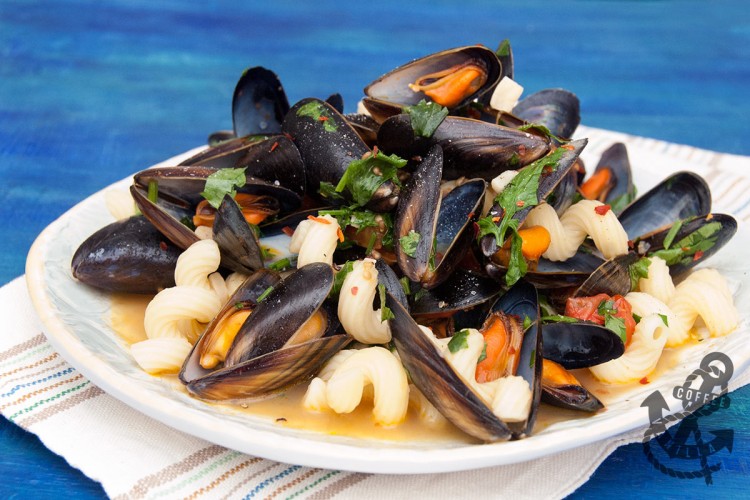 NOTES
If you are looking for more holiday dish inspirations check out this Cypriot Pork Souvlaki from Eat Cook Explore, Whole Baked Sea Bass with  Olives and Tahini Sauce from Recipes from a Pantry or Cypriot-inspired, Intensely Flavourful Halloumi Pasta from A Mummy Too.
DISCLOSURE: We have been commissioned by James Villa Holidays to try this recipe. All opinions expressed here are our own and we retained full editorial control.