My younger daughter is fascinated with trains at the moment, couple of weeks ago we went for long time promised "train trip"… The weather wasn't perfect but it was warm and the most important it wasn't raining. We left Brighton station and took train to Newhaven that is about 7 stations away but it did not matter that the trip was quite short, she was very excited to be on the train anyway. While we were purchasing off-peak day return (£4.90, under 5 free) we have discovered that many attractions in Sussex have 2 for 1 entry with the train ticket, including the Paradise Park so we decided it would be a good place to visit.
Newhaven's Paradise Park may be not the biggest one we have seen but it has enough things to spend there half a day and kids will still want to stay longer. It does not have zoo like the Paradise Park near London but with so many different attractions both indoor and outdoor it makes excellent destination for families with kids regardless the age or the weather.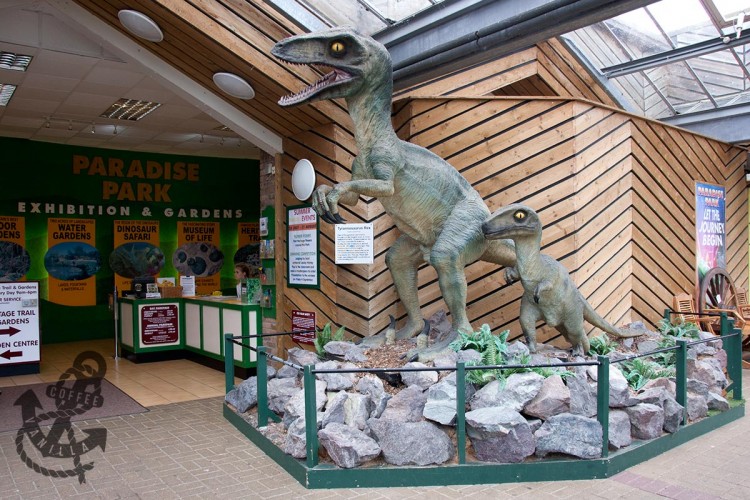 The park contains indoor gardens, outdoor water gardens, botanic garden with plants from Mexico and other countries… lots of lovely succulents, cacti, banana plants just to mention some, Oriental section with pond and koi fish, Mediterranean one with nude statue, grapes and olive tree, parts of the outdoor gardens are also dedicated to specific regions of the world: Caribbean, Australia, Africa. There is also heritage trail with miniatures of famous Sussex landmarks including Brighton Pavilion and Brighton beach, Dinosaur Safari with full size prehistoric creatures, indoor Playzone with soft play and game area and Plantet Earth Museum with under the sea exhibition, minerals and more. There is also Local Maritime Museum, couple of playgrounds for different age children and a little train riding around the gardens.
If you are planning to visit this particular park invest in the map on the entrance,  we were circling around the same places all the time because the whole place is a bit like a maze with only one way to exist in many cases.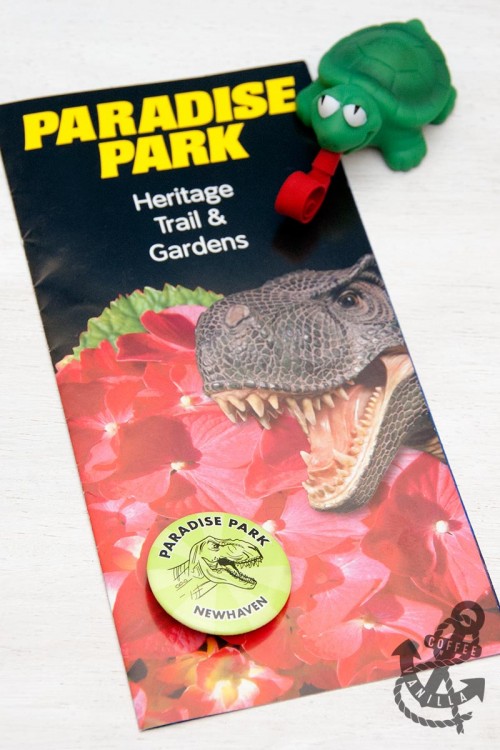 Paradise Park has also cafe / restaurant, pet store with rodents and fish, gift store and gardening centre which has separate entrance and can be accessed without purchasing the ticket.
We really enjoyed our stay in the park and as it is so close to Brighton we went back couple of times already to the gardening centre to add more species to our succulents' collection.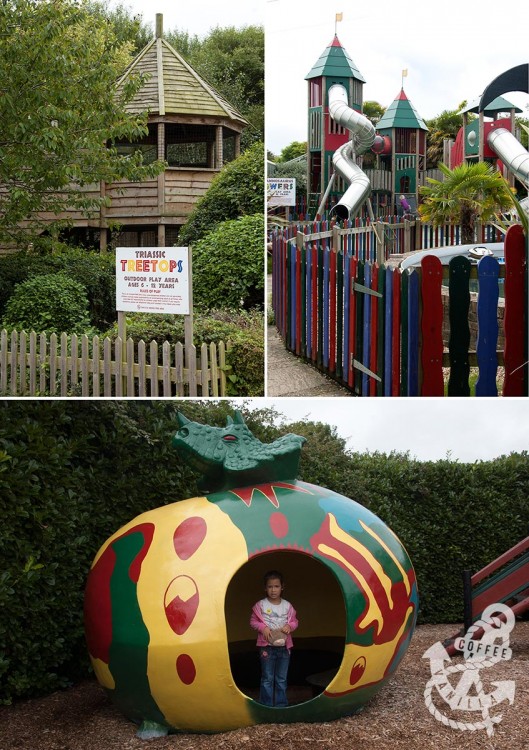 Triassic Treetops / Tyrannosaurus Towers 6 – 12 play area / playground for toddlers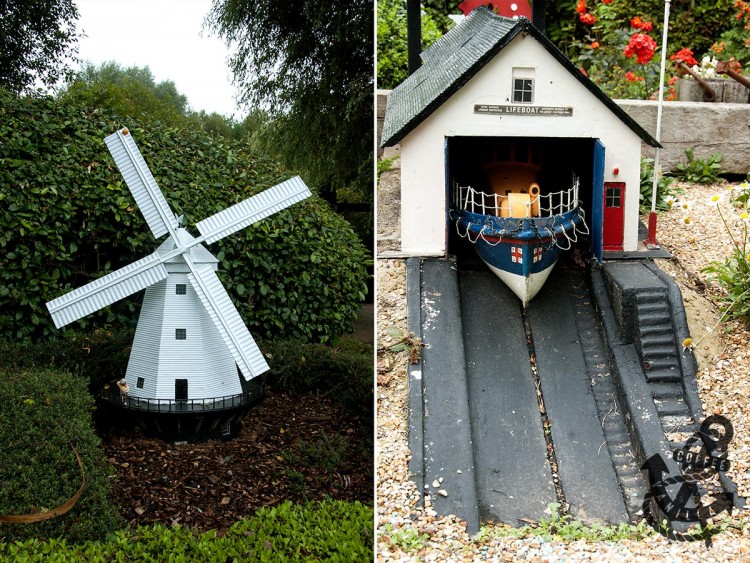 Shipley Mill / Newhaven Lifeboat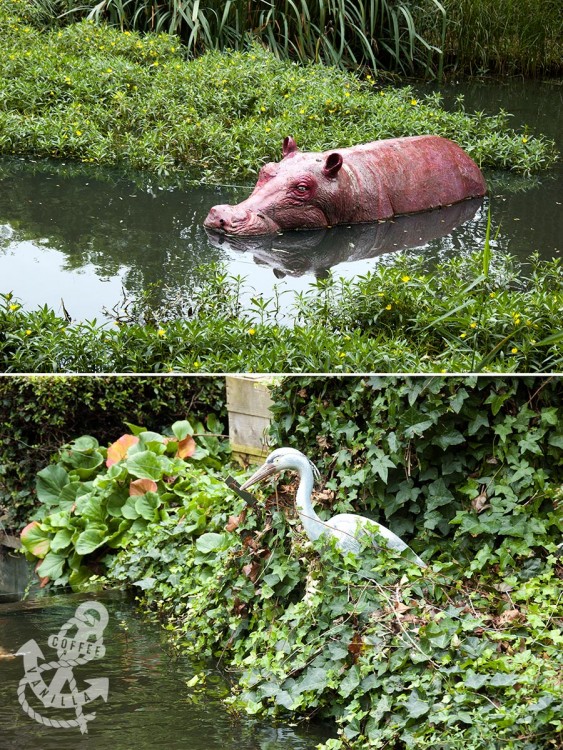 artificial hippo / crane and pond with real koi, rudd, tench, goldfish and eel that can be fed with fish food available from the vending machines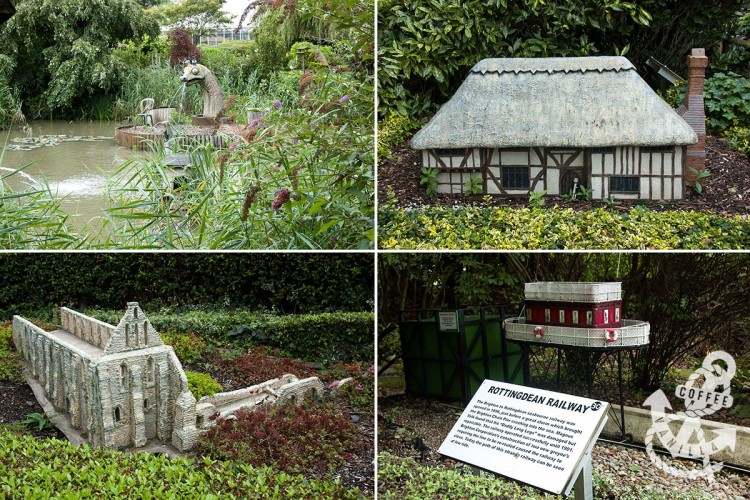 Loch Ness Monster / old timber-framed thatched cottage / Battle Abbey / Rottingdean Railway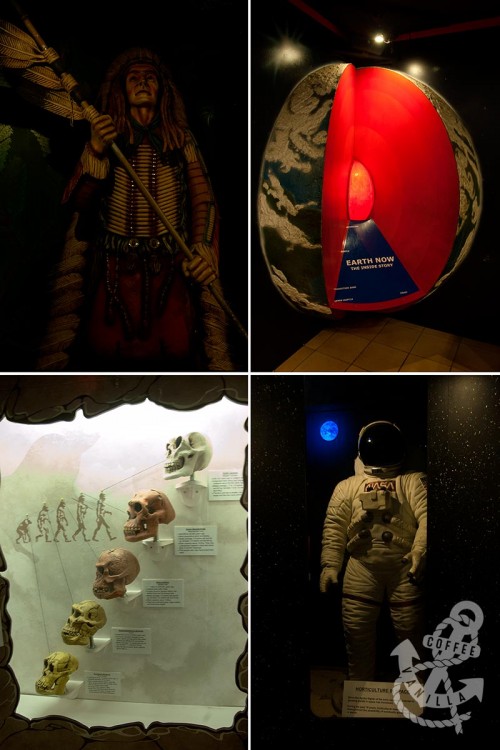 Planet Earth museum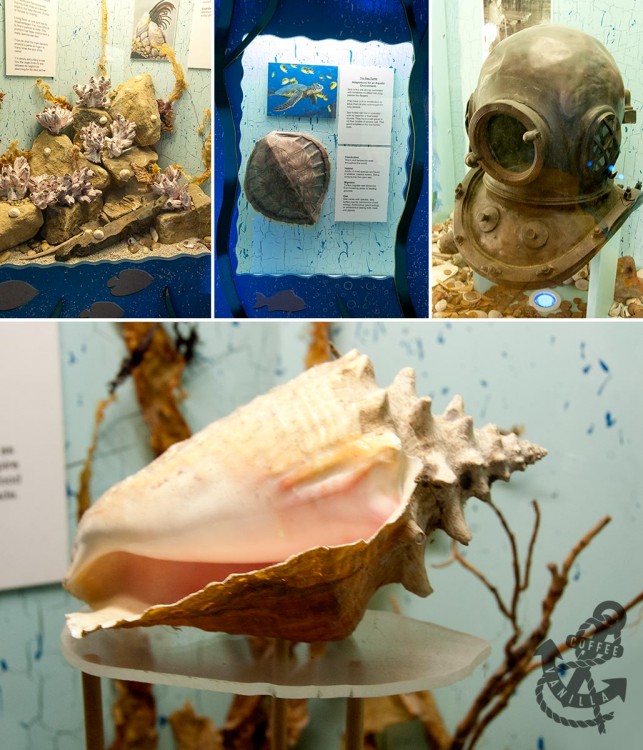 underwater section of the museum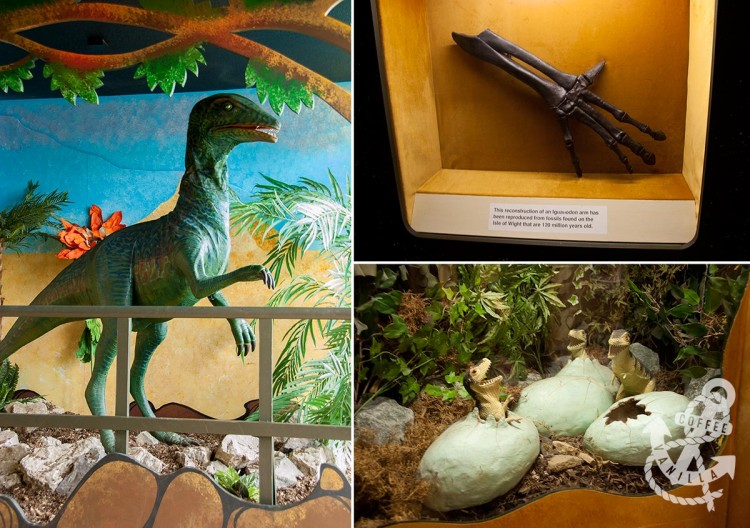 dinosaur safari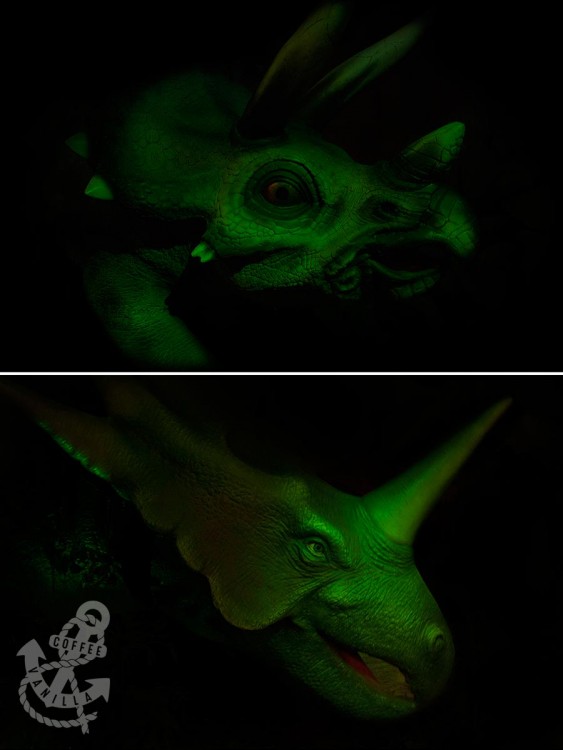 here kids can press buttons to move their eyes, open jaws, make sounds etc.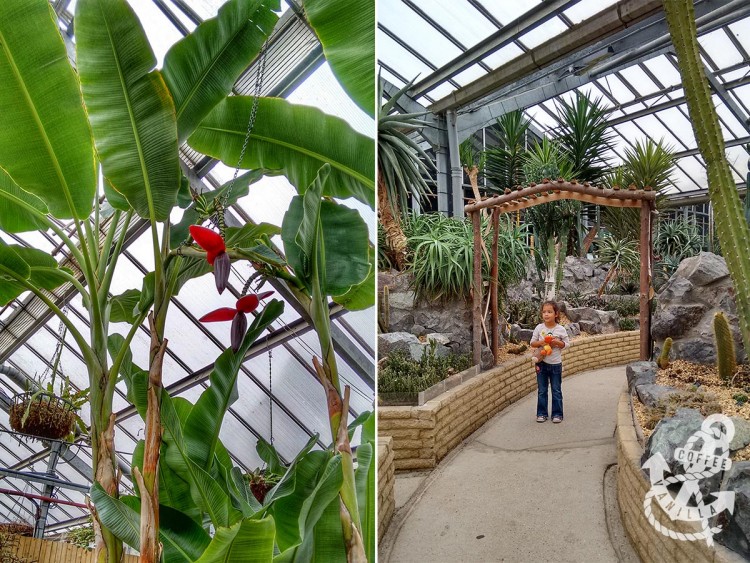 greenhouse for cacti and other tropical and sub-tropical plants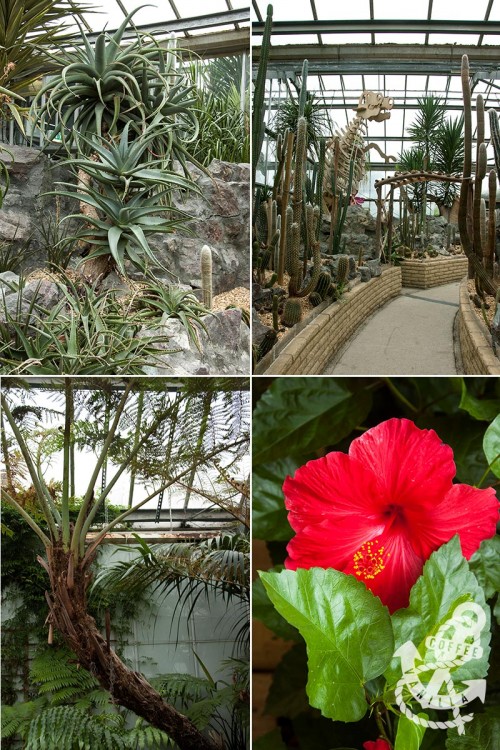 cacti & succuletns / wooden dinasaur skeleton / giant ferns / hibiscus flower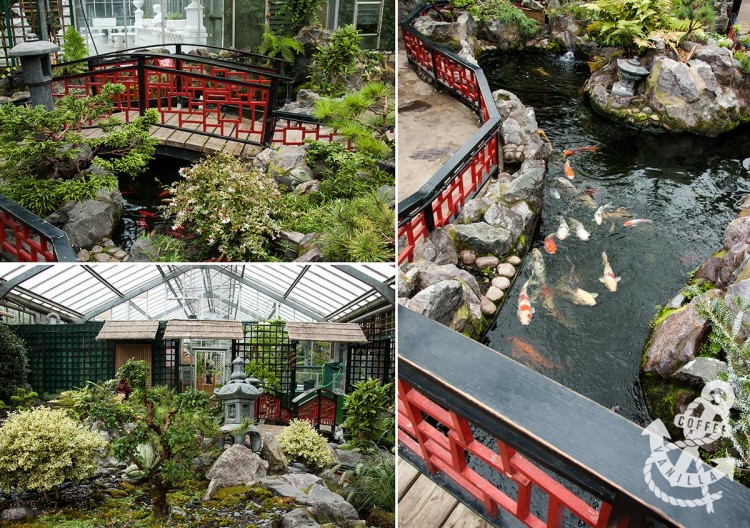 Oriental section of the gardens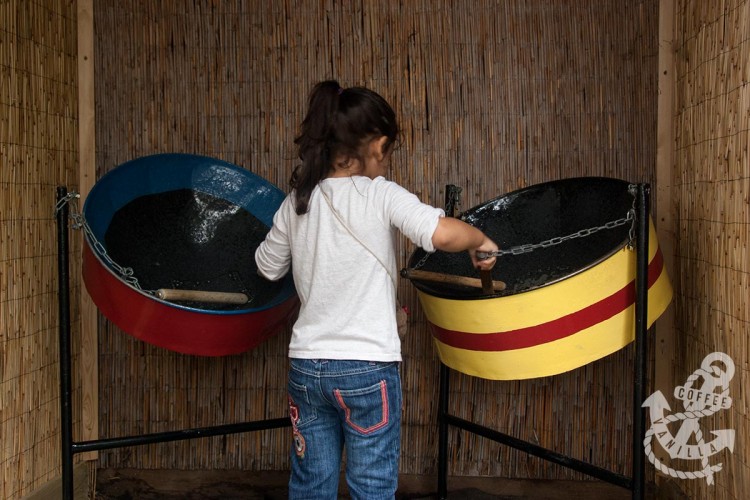 Caribbean section with steel pan drums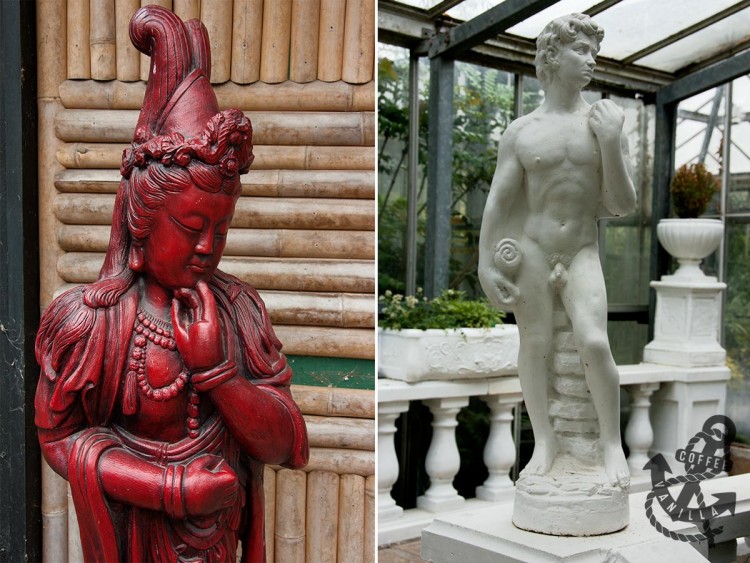 statues in Oriental and Mediterranean parts of the garden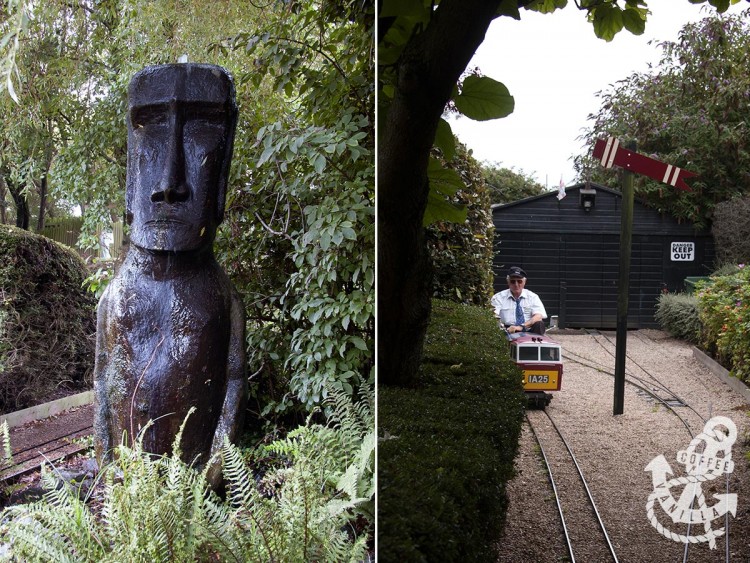 Easter Island's Moai statue / miniature train
Paradise Park
Avis Road
Newhaven, BN9 0DH
East Sussex
entry fee to the museum, dinosaur safari and heritage trail & gardens – £9.99 each or £29.99 family ticket, under 3 – free
miniature train tokens – £1 per ride
amusement park tokens – 20p per game
fish food – 20p
map – £1.50
For more information visit: Paradise Park website.
NOTES
If you are travelling on weekends rather than in the middle of the week as we did, take Brighton & Hove Coastliner 12A from Brighton towards Eastbourne. Unlike the train it stops just outside the entrance to the park, but only on the weekends.
More travel & places.
More articles about UK.
More about Brighton & Hove.
DISCLOSURE: We were not compensated for this article or asked to write it. We visited Paradise Park this summer on our own wish and paid for the tickets ourselves.