Those ice pops are very easy to make with just 3 ingredients: some frozen fruits, sugar and water.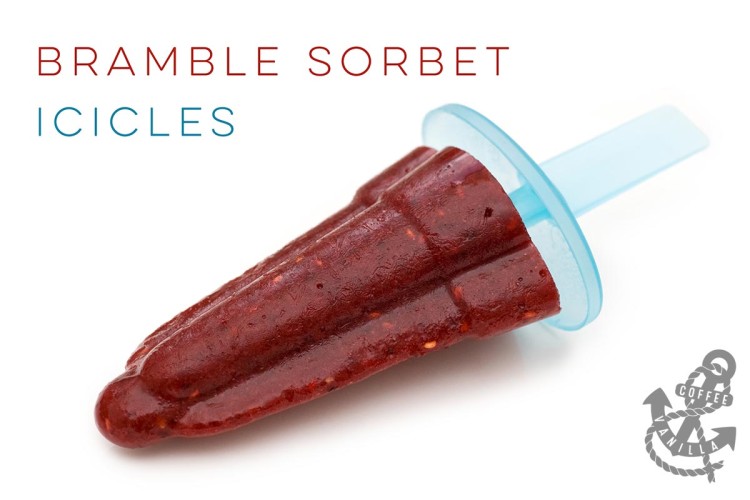 INGREDIENTS
1 cup of hot water
4 tbs caster sugar
150 – 200 g frozen bramble fruits such as raspberries, blackberries, black raspberries or loganberries (about 1½ cup)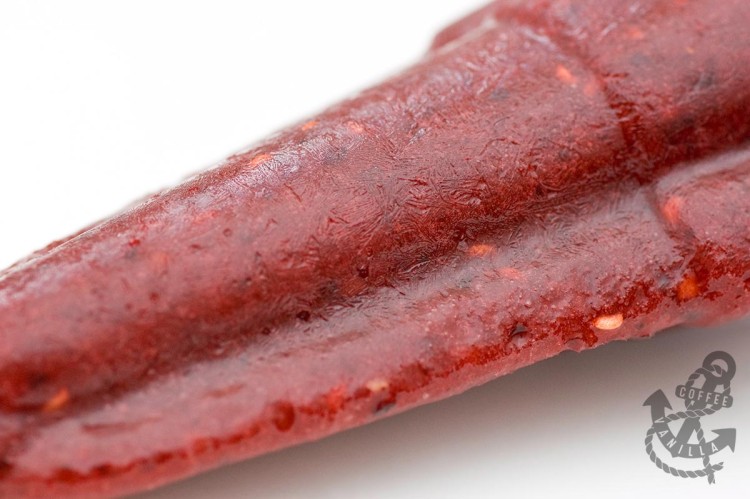 EQUIPMENT
mould for 6 icicles / popsicles – standard size (about 100 ml each)
blender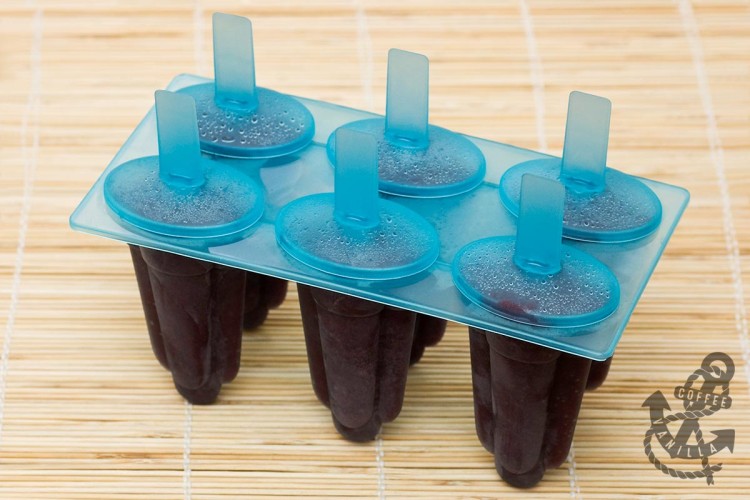 METHOD
Dissolve sugar in water and let it cold down.
Then place sweetened water and fruits in a blender and process untill smooth.
Pour mixture into moulds and freeze for couple of hours.
Remove from the freezer and leave for couple of minutes on a side before trying to remove from the moulds.
Makes 6 icicles.
NOTES
You can also double or triple the recipe and freeze sorbet in large container and then share it with ice cream scoop, or pour mixture into small plastic cups, place sticks in the middle and freeze (it will work as good as mould for icicles).
Bramble fruits / brambles include blackberries, raspberries, black raspberries and other related fruits such as hybrid between raspberries and blackberries – loganberries. In popular UK usage the term refers to the blackberry bush and fruits.
This is my entry for Kalyn's Weekend Herb Blogging, hosted this week by Anh of Food Lover's Journey.