INGREDIENTS
2½ cups of plain flour
1½ cups caster sugar
250 g unsalted butter (softened)
6 eggs (7 – 8 if small)
1 tbs freshly ground cinnamon
¼ tsp freshly grated nutmeg
1 tbs baking powder
home-made cinnamon sugar for topping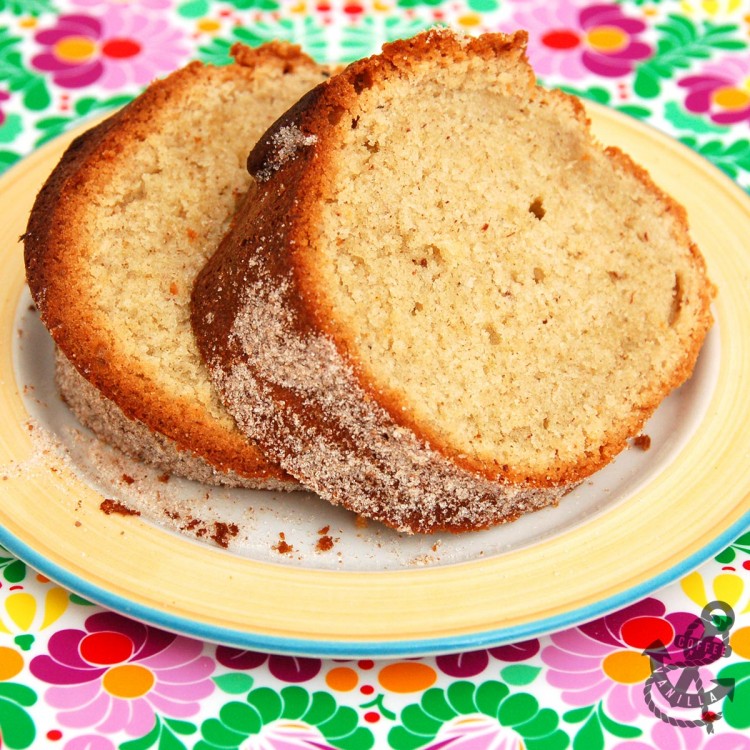 EQUIPMENT
mixer – optional
bundt baking pan (I used silicone one placed on baking tray)
whisk to beat the egg whites (I used manual one)
two mixing bowls, one for egg whites and one for the rest of the ingredients (mixer bowl)
wooden skewer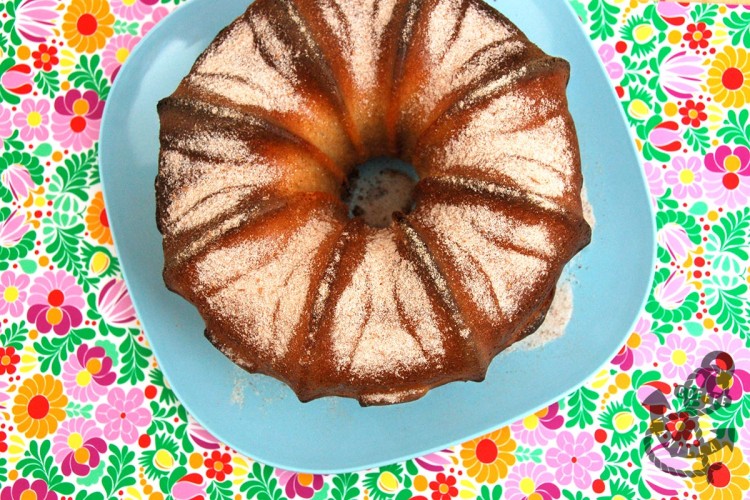 METHOD
Preheat the oven to 180°C (356°F).
Separate egg yolks from the whites.
In a mixing bowl combine sugar, egg yolks and butter and mix until well combined.
In meantime whisk the egg whites until stiff.
Gradually add also flour, cinnamon, nutmeg, egg whites and baking powder.
Transfer the mixture into baking pan.
Bake for about 50 minutes, check with the skewer if the cake is baked through and dry inside.
Remove from the oven and sprinkle with cinnamon sugar while still hot.
Let it cool down completely before sharing.
Makes 16 pieces of cake.
NOTES
This is perfect sturdy picnic cake that won't melt or fall apart in transport.
Babka is traditional Polish cake baked during Easter holidays, often plain, with vanilla seeds or orange zest for flavouring.