I've been trying to find suitable pot for our "string of beans" succulent for a while but failing to get one I would like I made it myself.
Pictured pots came from 99p or £1 store (not sure) but it would also be good idea to recycle / upcycle some old pots for this.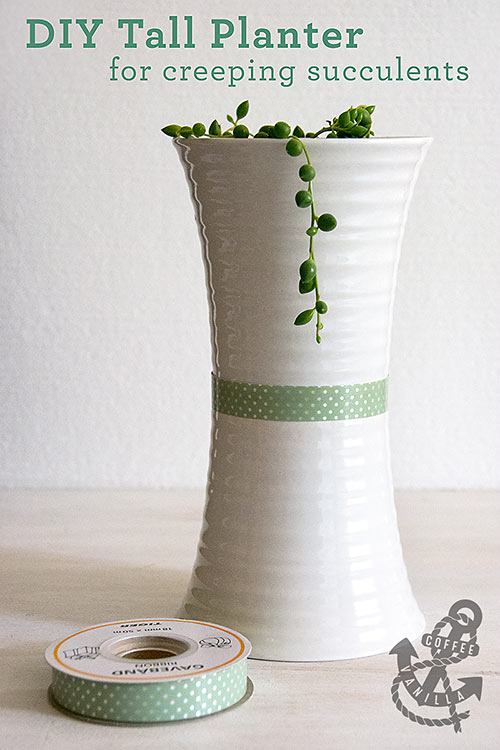 MATERIALS
2 ceramic planters without holes / plant pot covers
washi tape, lace or self adhesive ribbon
contact glue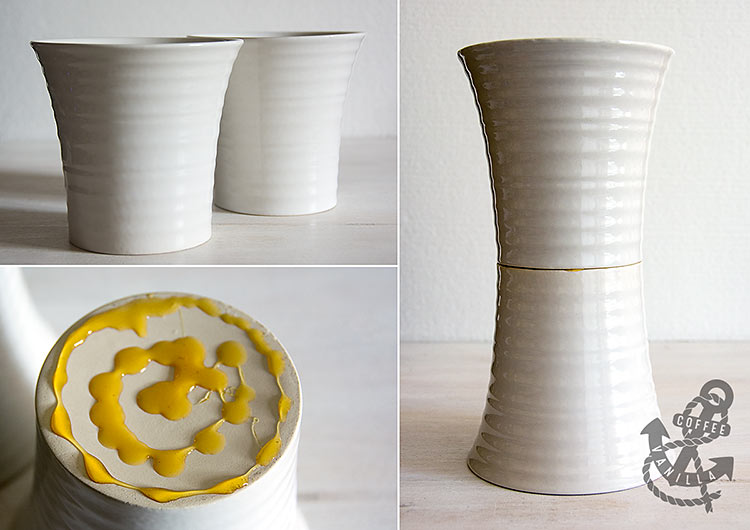 METHOD
Spread generous amount of contact / all purpose glue on the base of the planters.
Once glue is only a bit sticky connect the planters and leave aside for a while for the glue to set completely before potting plant inside.
In meantime use patterned sticky tape or ribbon to cover place where the two planters are connected. You may even not need to add more glue as the excess leaking from between the pots may be enough.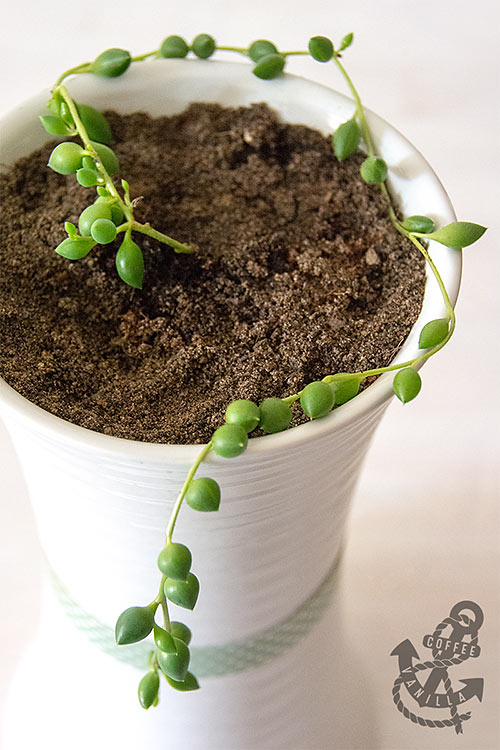 NOTES
More articles from our blog about succulents: Succulents & Cacti (Gallery with Names), Propagating Succulents from Leaves and Cuttings, Project Bonsai Succulents – Classic Jade Tree or Miniature Succulent Garden in a Fish Bowl.
More about plants and indoor gardening.