Ever since I remember I've been always admiring Japanese bonsai trees but for some reason I never got around to plant one myself. They just seem like a lot of work, take ages to grow and need proper conditions… I did not think I would be patient enough.
Instead I started collecting succulents, we have lots of them in the house. They look so pretty without any special care or effort. So imagine my surprise when I came across bonsai succulents (!)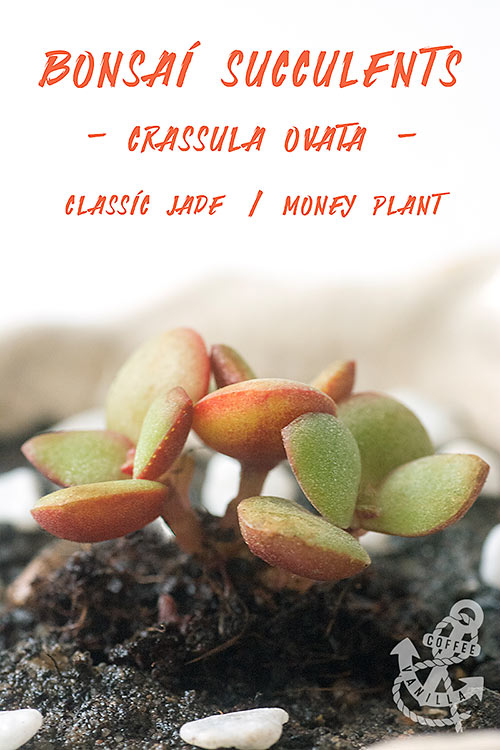 Last weekend I decided finally to give it a go with things I already had at home. I used shallow cress tray I made in the pottery class as a planter.
From what I did learn jade plants (Crassula ovata) – classic money plant, dwarf jade (small leaf jade) and the trumpet jade are the easiest succulents to turn into bonsai trees. They also grow very fast leaving a lot of space for trial and error. Therefore I went for money tree as my first bonsai project, especially that I had already couple of rooted cutting on my window sill anyway.
I will be updating this post with photos as soon as I have any progress to show… stay tuned.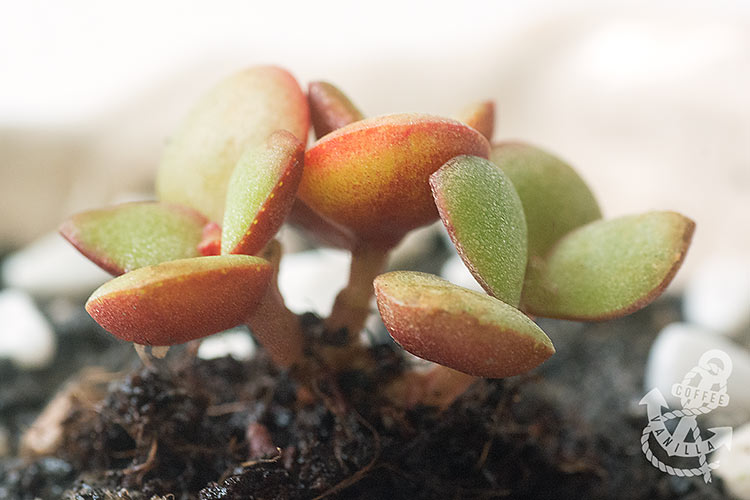 MATERIALS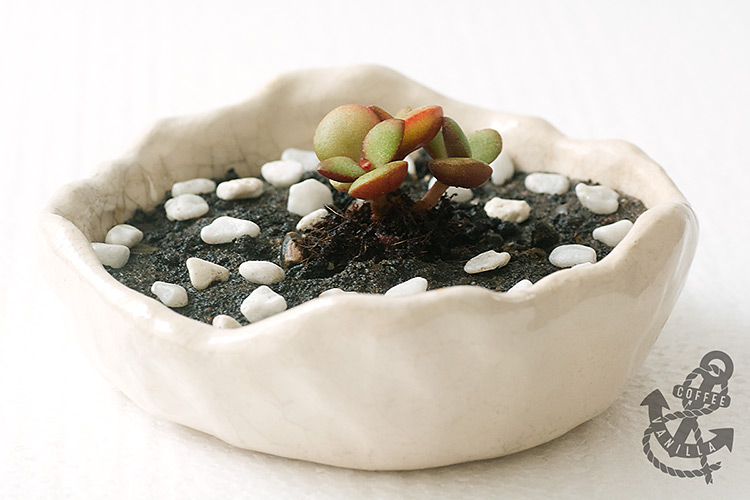 jade bonsai (day 1)
In meantime you can see more bonsai and generally indoor gardening ideas on our Pinterest board below.
And in case that you love bonsai trees and succulents why don't you start your very own tree today as well? If you do, don't forget to share your photos with us on social media: Twitter, Instagram, Facebook or Google+.
Follow Margot / Coffee & Vanilla's board Plant Love on Pinterest.
NOTES
More indoor gardening ideas.
DISCLOSURE: This post contains some affiliated links.