If you are looking for peaceful spot for a day out near London or Brighton, stunning East Sussex coast is a great place to be.
Over the half term we got a chance to visit couple of places we wanted to see ever since we moved to Brighton. One of them was the Beachy Head located on the East Sussex coast just next to the Birling Gap and the Seven Sisters. The closest towns are Eastbourne, Seaford, Newhaven, Peacehaven and it's accessible from Brighton by local bus #13X (every hour, Sundays only).
It is part of the South Downs National Park and it is the highest chalk sea cliff in Britain, rising to 162 metres  /531 ft above sea level.
Beachy Head is a popular spot for hikers and paragling enthusiasts. We were actually making a joke that there were more people in the sky than on the ground… and I think we were not that far from the truth.
We were lucky enough to have sun for majority of the day but it was quite cold and windy. There was also heavy sea mist / sea fog at some point making taking photos difficult. Nevertheless girls enjoyed our trip a lot, especially the ice cream from the ice cream van that happened to have perfect timing showing up as soon as the sun came out.
We will definitely return to the Beachy Head again, hopefully this summer…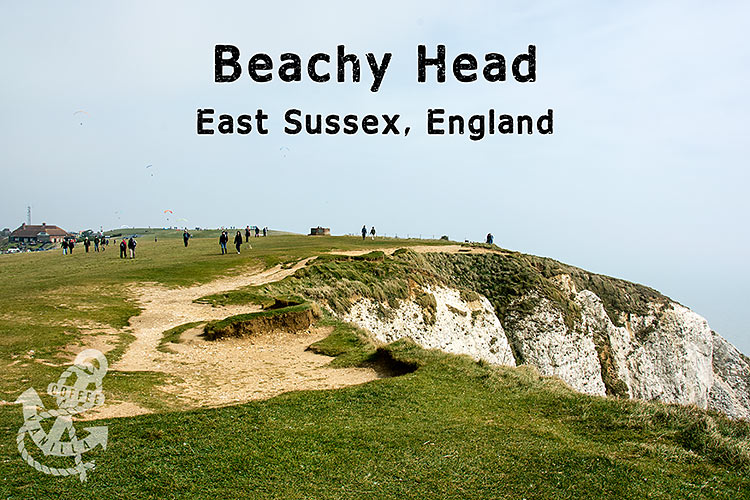 Beachy Head Countryside Centre in the distance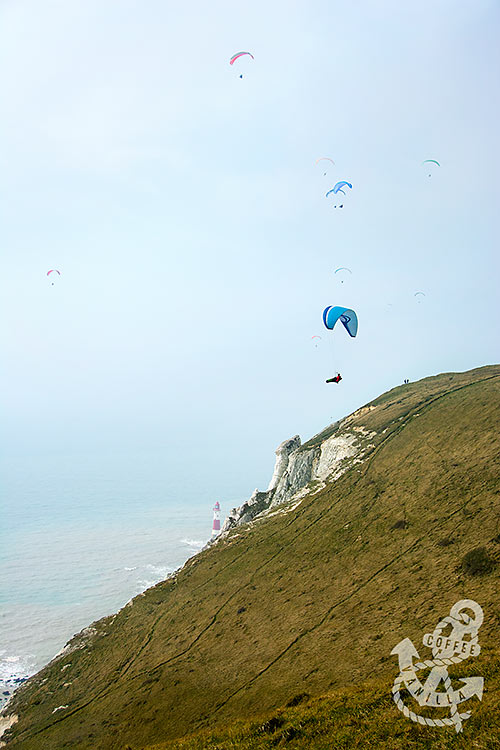 paragliders over Beachy Head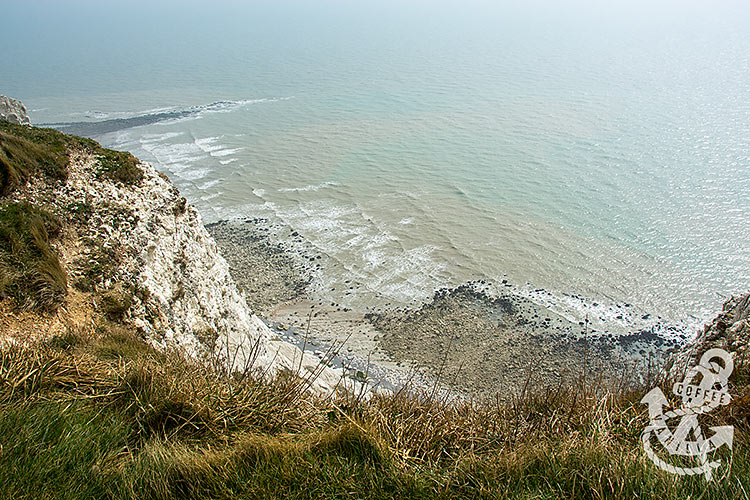 chalk cliff edge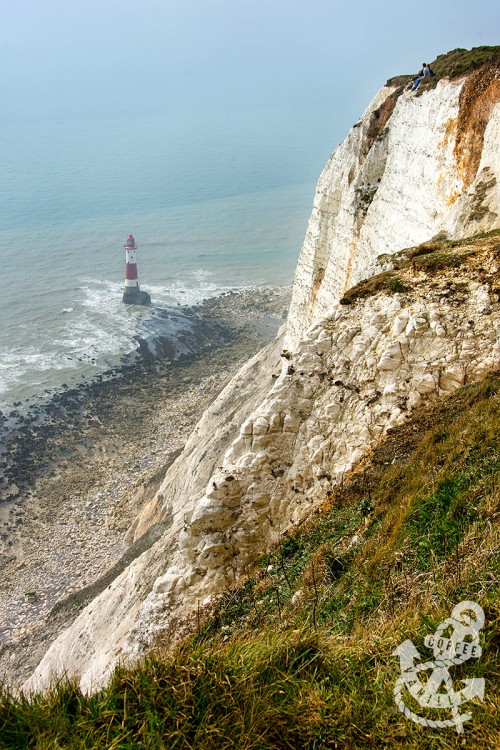 Beachy Head Lighthouse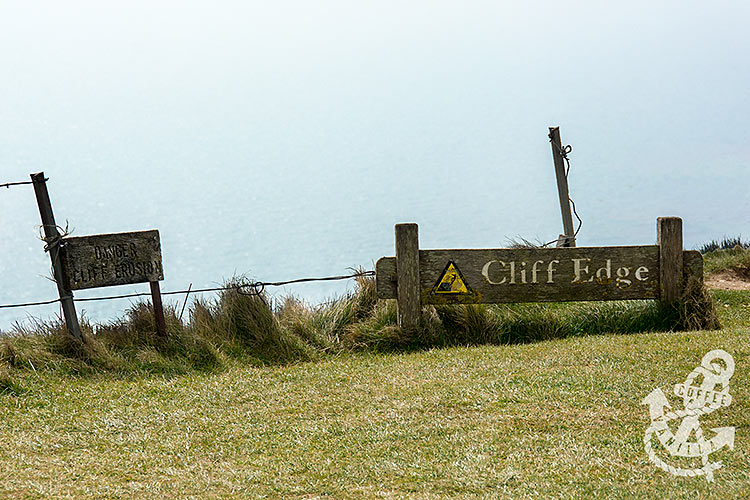 Cliff Edge – Danger Cliff Erosion  signs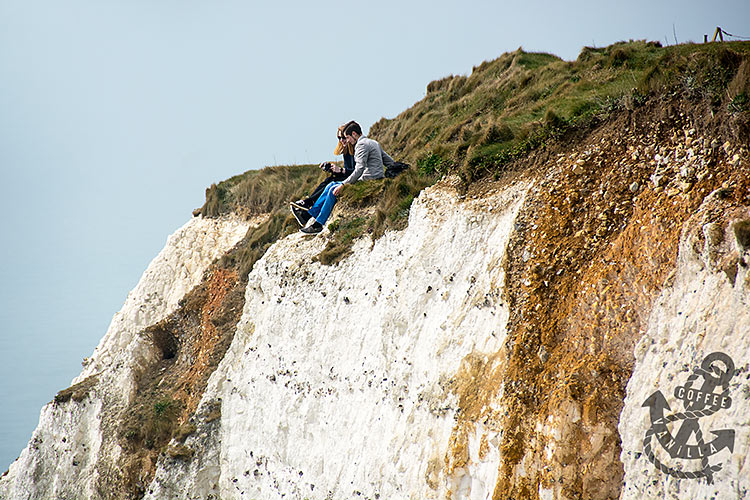 couple on the cliff edge behind the warning signs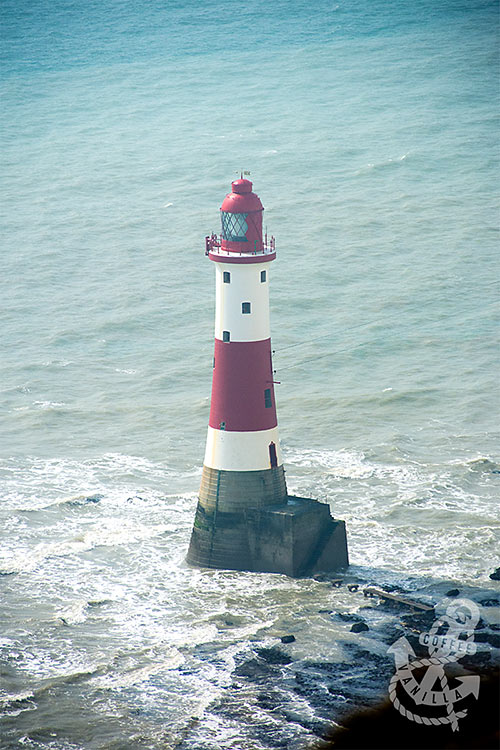 Beachy Head Lighthouse close-up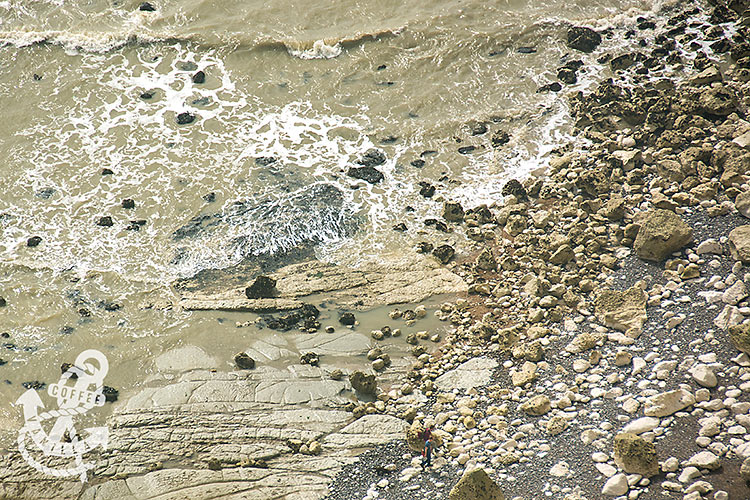 tiny people walking under the Beachy Head cliff
Eastbourne coast in the distance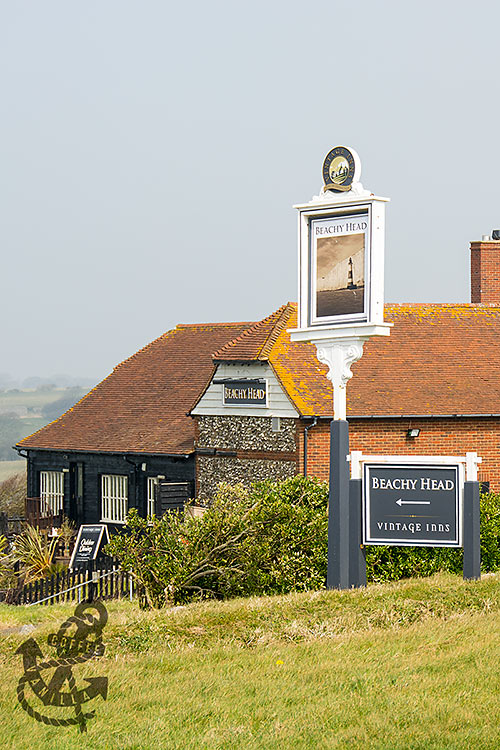 The Beachy Head – Vintage Inns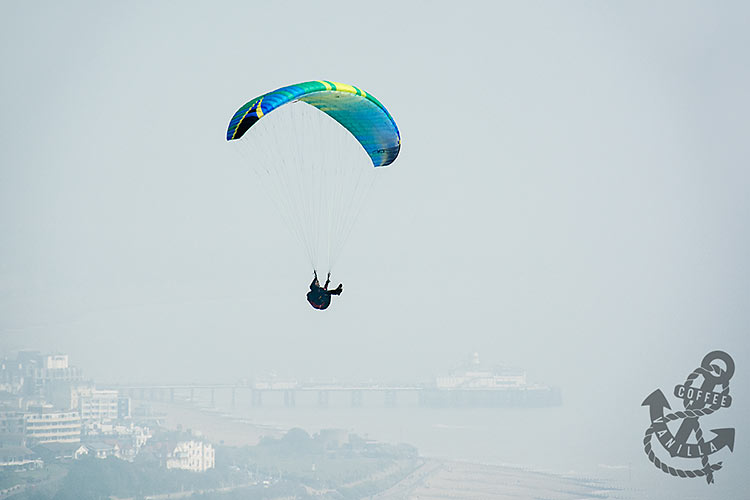 paraglider and the Eastbourne Pier in the background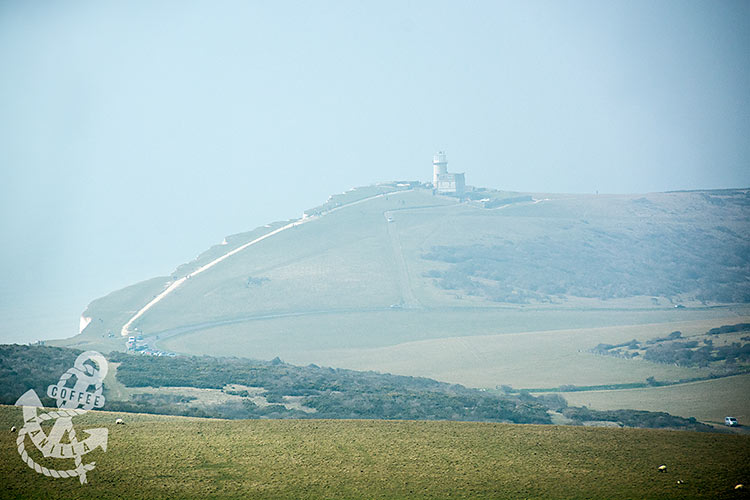 Belle Tout Lighthouse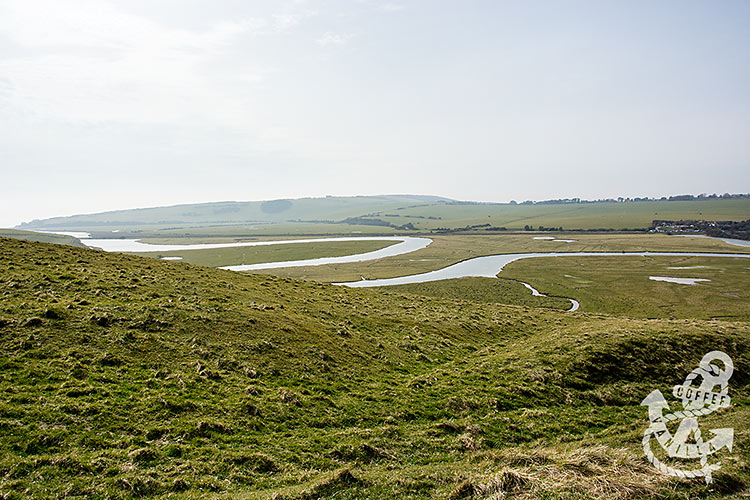 Cuckmere River near Seven Sisters Coutry Park that we passed by on our way back to Brighton
The Beachy Head
Beachy Head Road
Beachy Head
Eastbourne, BN20 7YA
TIPS
It is worth mentioning that parking on the Beachy Head cost £1 per hour.
NOTES
More travel & places.
More UK destinations, events and recipe ideas.
More Things to See & Do in Brighton.
More articles about Brighton & Hove.
I'm sending this article to #My Favoruite Trip challenge hosted by Polly from Our Seaside Baby.