Eastbourne is a large, seaside town in East Sussex located in close proximity to Brighton, east from Beachy Head cliff that is part of the South Downs National Park.
Despite being so close to Brighton that you can actually take some of Brighton & Hove buses directly to the Eastbourne Pier, the town has very different feel… it reminds me of continental Europe, maybe because it seems so spacious, comparing to Brighton. Additionally Eastbourne is not as crowded as central Brighton in summer, even on weekends, which was quite refreshing, too.
We were lucky, on our short trip we had beautiful weather as you can see on the photos but it should not surprise as Eastbourne it is named as one of the places in UK with the most sunny days in a year.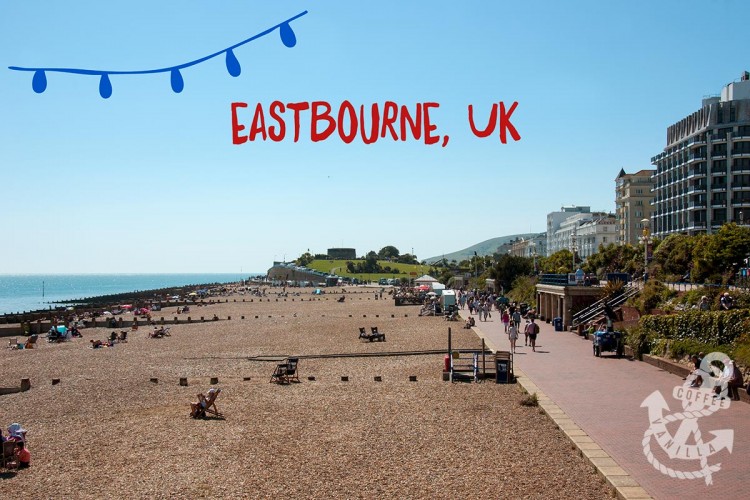 At the moment part of Eastbourne pier is going through renovation but we liked what we saw anyway. It is quieter than Brighton's pier, there is no loud music or rides… just some benches, shops and restaurants.
Again, comparing to Brighton, Eastbourne has similar pebbly beach but much flatter, easier to access with kids.
Also there are plenty beautiful plants on the promenade including evergreen conifer plants with needle-like leaves which brought memories of Polish seaside.
Martello towers / martellos, are small defensive forts that built across the British Empire during the 19th century and are scattered all over the coast… Eastbourne has one of them as well.
On the bus stop by the pier we spotted cute, little trackless train called dotto train that apparently runs in Eastbourne on weekends in spring and summer months (image below).
Our day in Eastbourne came to the end and we haven't seen much except for the seafront area as my companion had a bit too short legs to walk big distances but we had a lot of fun and we will definitely be going back to for more… and in the meantime enjoy photos we have taken so far.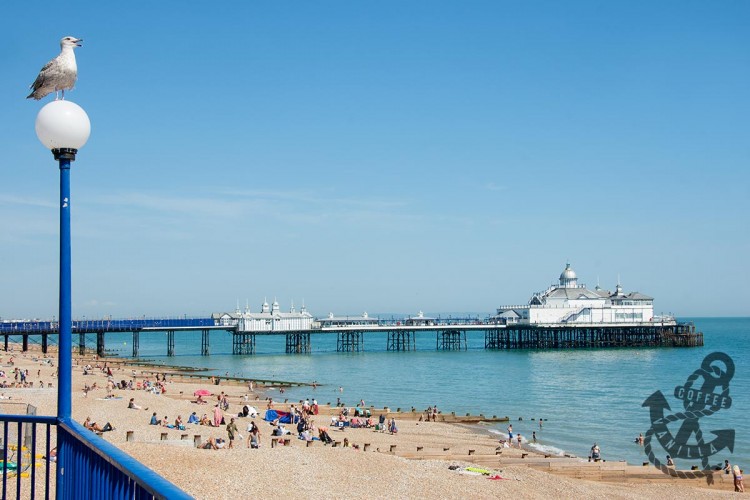 Eastbourne Pier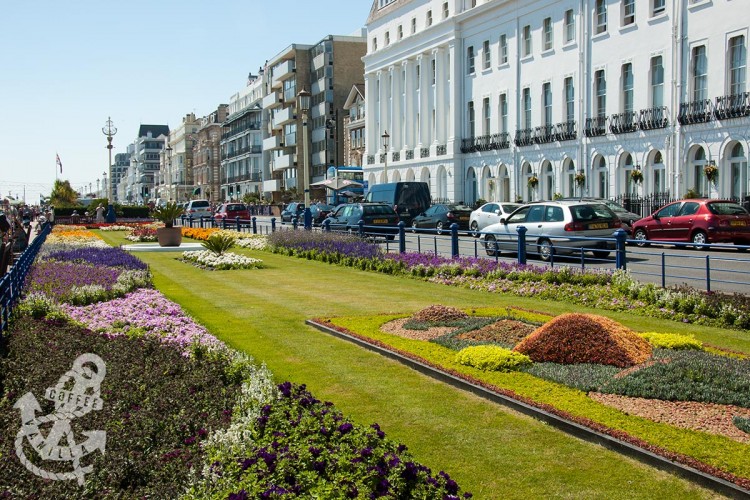 Royal Parade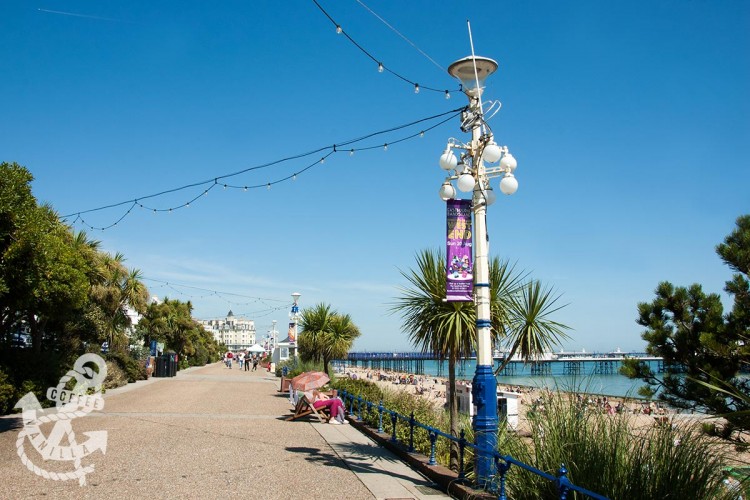 promenade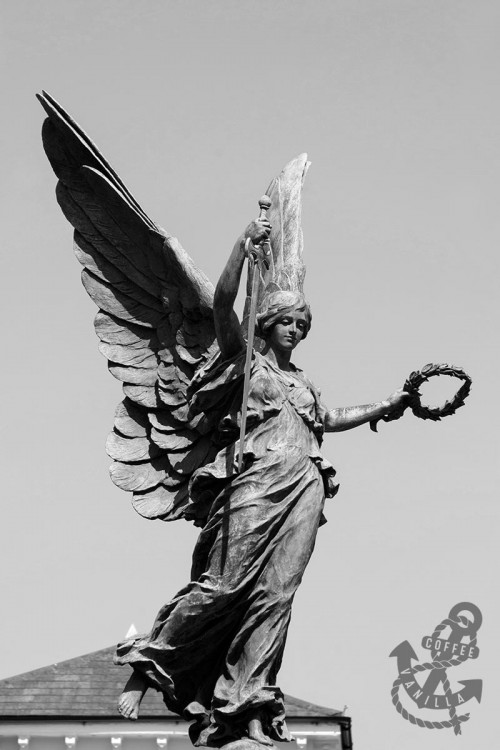 War memorial statue – Angel Of Victory By Henry Charles Fehr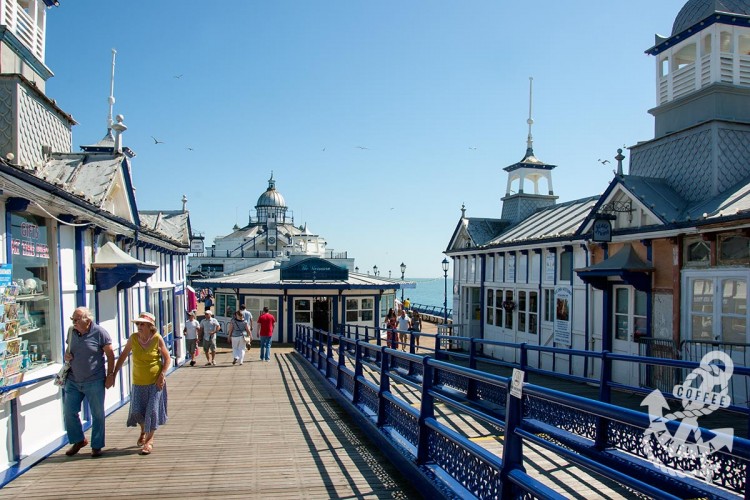 on the pier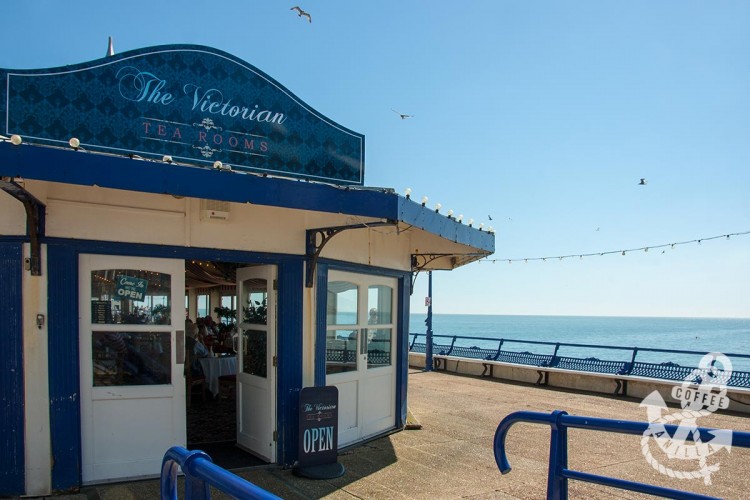 one of many restaurants on the pier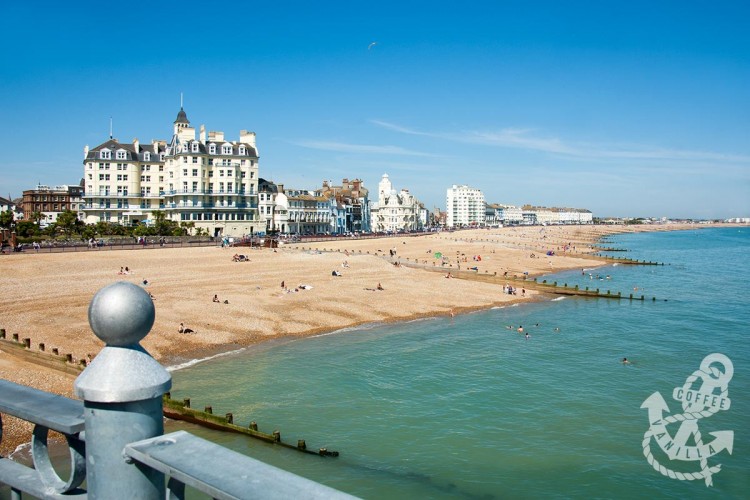 view from the pier towards Hastings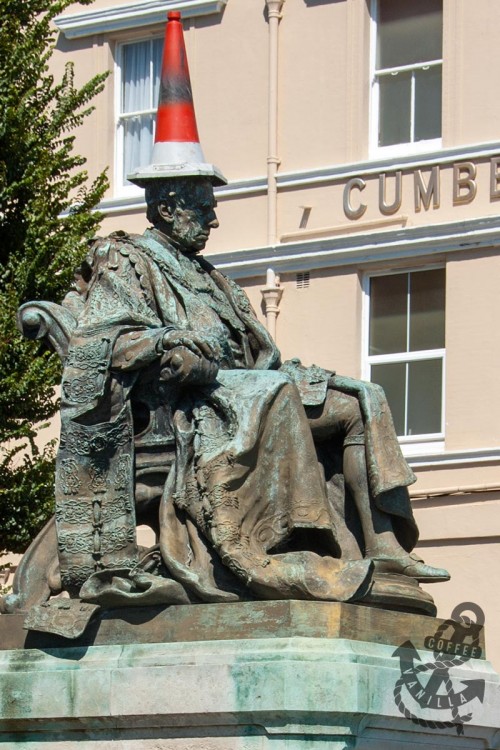 statue of William Cavendish the 7th Duke of Devonshire (in a traffic cone hat)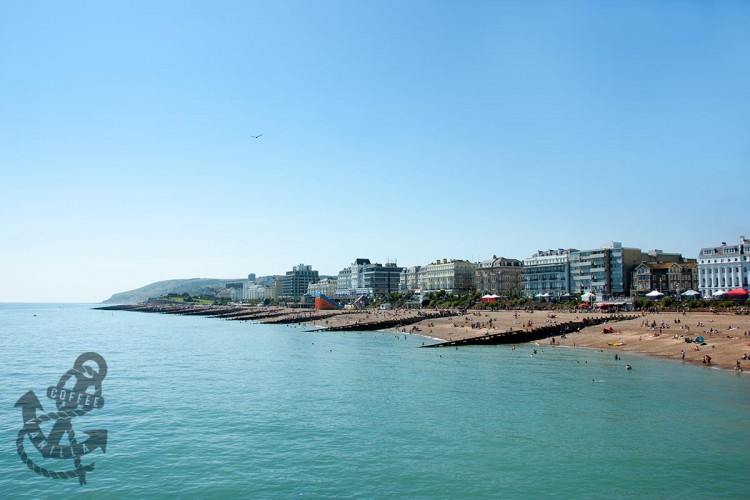 view from the pier towards Beachy Head cliff and Brighton 
martello tower number 73 –  The Wish Tower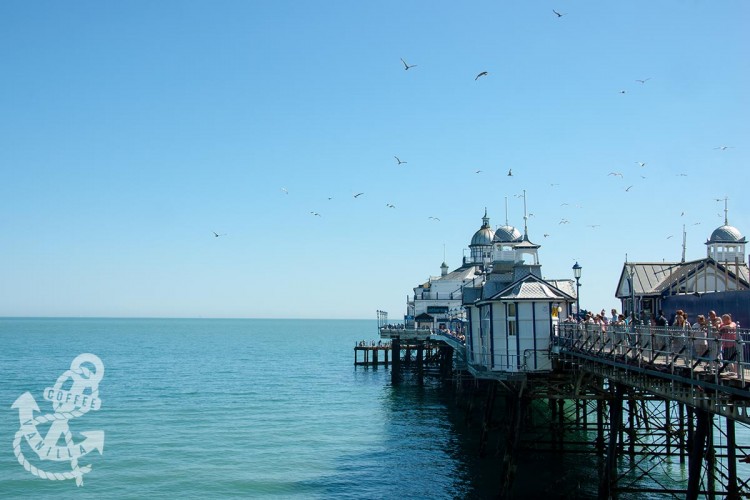 Eastbourne Pier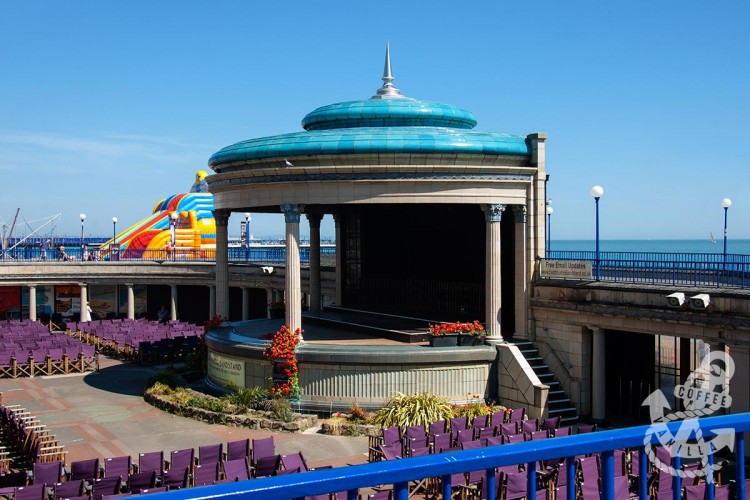 band stand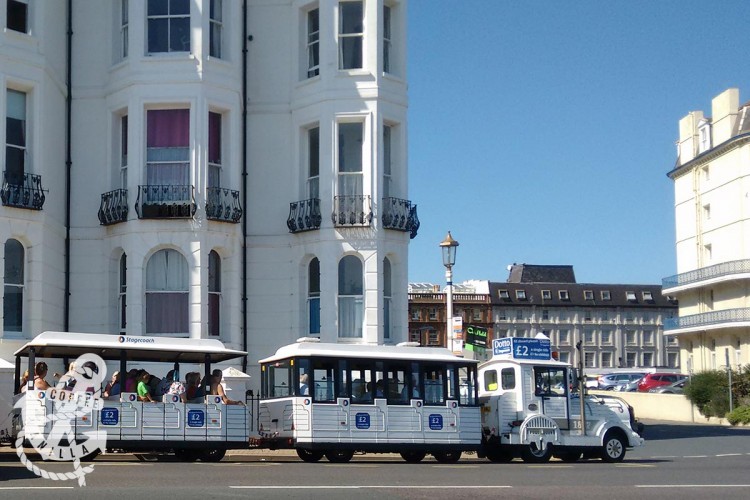 dotto train / trackless train
NOTES
Brighton & Hove Coastliner services #12, #12A or #12x (faster, with limited stops) travel between Churchill Square (in Brighton) and Eastbourne Pier about every 10 minutes.
More travel & places.
More UK destinations, events and recipe ideas.
More Things to See & Do in Brighton.
More articles about Brighton & Hove.