I have a confession to make… I don't really like burger buns and often find excuses to replace them with plain toasted bread, to me anything is better than soft, tasteless rolls.
So the last time I was making home-made burgers I decided to replace the buns with bagels that all of us love. The combo turned out so good I don't think we will be getting burger rolls any time soon again.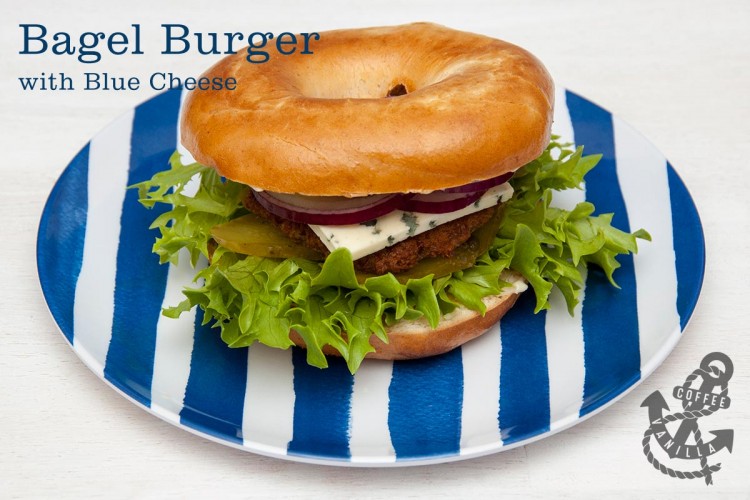 INGREDIENTS
home-made turkey burgers (I used this burgers recipe but made them round not oval)
bagels (halved, toasted)
lettuce
red onion (sliced)
sour cucumbers (sliced)
blue cheese  (sliced)
mayonnaise or butter spread
METHOD
Assemble burgers.
Enjoy while still warm and crunchy.
NOTES
I used burgers recipe that we always use but any burgers will work fine here, beef burgers, veggie burgers etc.
Bagels can be replaced with ciabatas or panini breads.
For kids swap blue cheese for some milder one, we used Cheddar.