Welcome to the September edition of Inheritance Recipes challenge. If you haven't seen yet, the August's IR round-up can be found here.
This month theme is Back to School… as summer holidays are over it is time to start getting ready for upcoming winter months, it is also time for schools to reopen after much deserved break. We need your recipes that are quick to prepare during busy school days, special weekend treats, lunch ideas, preserves that can be taken out from the cupboard any time or healthy breakfasts as long as they are inherited or inspired by ancestral culture.
Our guest judge this month is multi-talented food & travel blogger, TV personality, private chef, musician, writer, fashion guru (just to mention some of her skills) – Bren Herrera.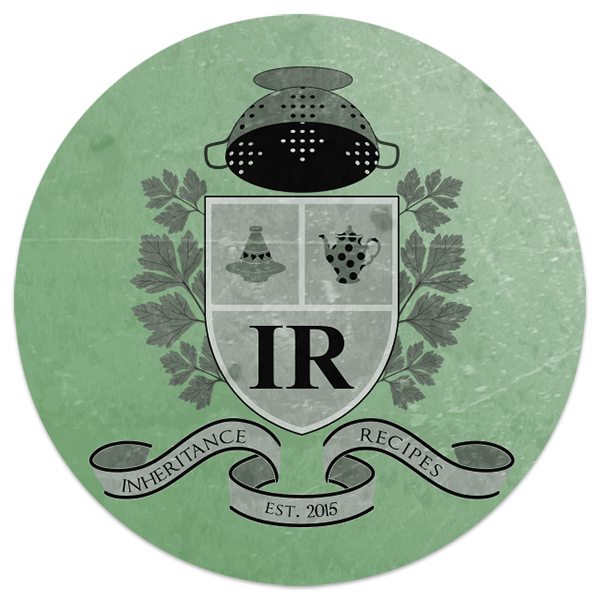 About Inheritance Recipes
Inheritance Recipes is a challenge that Solange of Pebble Soup and I have started to celebrate dishes food bloggers cherish. Recipes which have been passed down by a family member, a friend, through an ancestral culture and dishes which you would like to bestow to future generations.
We will also add your recipe to the Inheritance Recipes Pinterest board and include your blog's handle in our Inheritance Recipes list on Twitter (don't forget to subscribe to them both), we will share your recipe via social media and include in the round-up at the end of the month and best of all we'll give away a prize to the blogger whose recipe will have been chosen by a guest judge.
About The Prize
Have you ever wanted to try your hand making preserves like our mothers and grannies used to? Then we are happy to announce that this month's prize will be this lovely Ball® Home Preserving Starter Kit.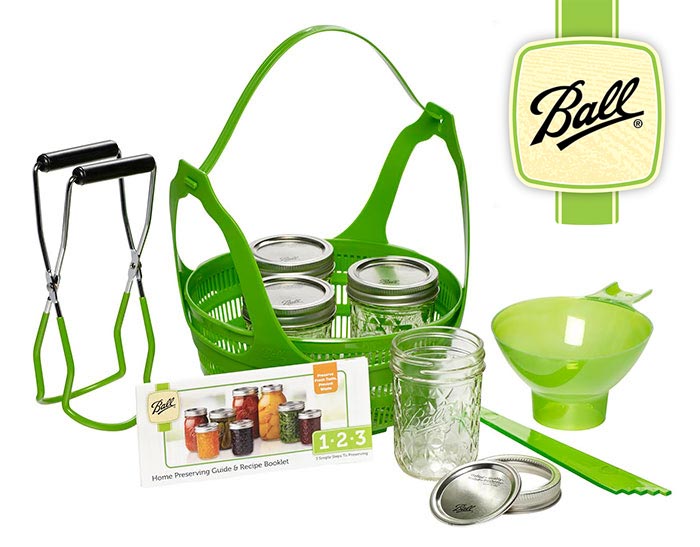 About Ball®
Iconic Ball® brand products are helping to make preserving at home safer and easier for over 130 years. Ball brothers began manufacturing fruit jars in 1884 in Buffalo, New York and then relocated to Muncie, Indiana where their products became known worldwide and now are also available to UK consumers.
About Hot Water Preserving
Hight acid foods are easy to preserve and often are first choice for beginners. Foods that can be preserved using hot water method include: fruits, jams, jellies, salsas, pickles, relishes, chutneys (we made this mango chutney with ginger and chilli), sauces and fruit juices just to mention some.
HOW TO ENTER
Please, link back to challenge page on both: Pebble Soup and Coffee & Vanilla blog.
If possible, display one of the IR badges on your recipe post. (Click through to open one of the badges, right click to save it to your computer and then upload badge to your blog.)
Add your recipe via linky below.
Up to 2 recipes accepted per blogger, as long as each one fits this month's theme.
Feel free to link up to past posts but please, update them with links to the challenge pages to qualify.
Closing date is the 24th of September 5 pm GMT.
The winner will be announced at the end of the month via Twitter and on the challenge round-up at the end of the month.
Entries from bloggers all around the World are accepted for the purpose of the round-up but unfortunately the prize can only be shipped within UK.
We can't wait to see your Inheritance Recipes!
---
Please note that entries that fail to follow "how to enter" instructions won't be approved, allow 24 hours for the entries to appear in the linky.
This link-up is now closed.
September round-up – Back to School
all Inheritance Recipes challenges
---
NOTES
If you use Twitter to promote your recipe, please use #InheritanceRecipes, tweet it @coffeenvanilla or @solangeweb and we will re-tweet it.
When you have a spare moment do visit other entries that caught your eye, comment on them and give them some social media love as well.
Please, take a few moments to read Terms & Conditions, if you haven't done it yet.
DISCLOSURE: Prize for the Inheritance Recipes challenge is being provided by Ball ®. All opinions expressed here are our own and we retained full editorial control.