Home-made slightly salted quick-eating dill cucumbers also called ogórki małosolne in Polish accompanied my entire childhood and reminds me of Summer months when baby cucumbers and overgrown flowering dill are in season.
Quick-eating slightly salted cucumbers are a bit different to regular pickled cucumbers (ogórki kiszone), they contain less salt in the brine therefore they ferment faster and have to be eaten within weeks while pickled gherkins, once the fermentation process is over, they can be transferred to jars, closed and stored.
Cucumbers in brine available in the stores are quite similar but those are much milder, crunchier, less salty and are ready to eat within 5 – 7 days of preparation. They do not require vinegar as preservative but use salted water solution that allow natural fermentation process.
Salted cucumbers are traditional Polish dish but I learnt that also other countries have similar marinated cucumbers recipes: Danish syltede agurker, Estonian soolakurgid or German salz-dill Gurken just to mention few.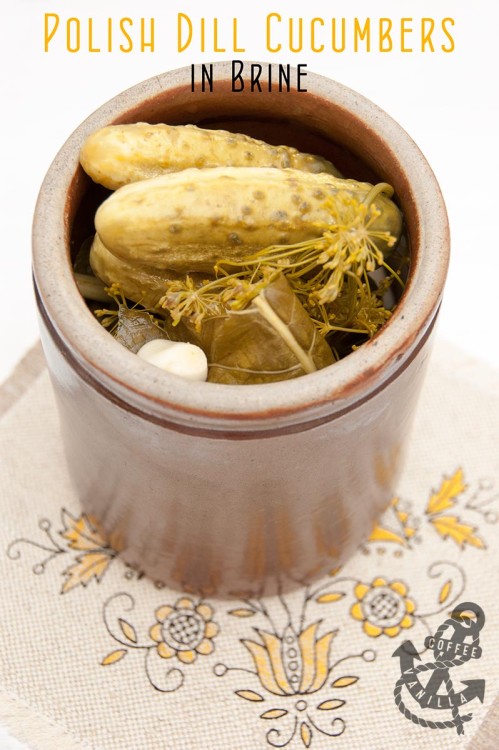 INGREDIENTS
about 2½ kg baby cucumbers / garden cucumbers / pickling cucumbers
about 3½ litres of boiled water
about 5 tbs sea salt
flowering / overgrown dill
pieces of horseradish root
horseradish leaves (blackcurrant, grape, cherry or oak leaves can be used here as well)
garlic cloves (peeled)
peppercorns – optional
mustard seeds – optional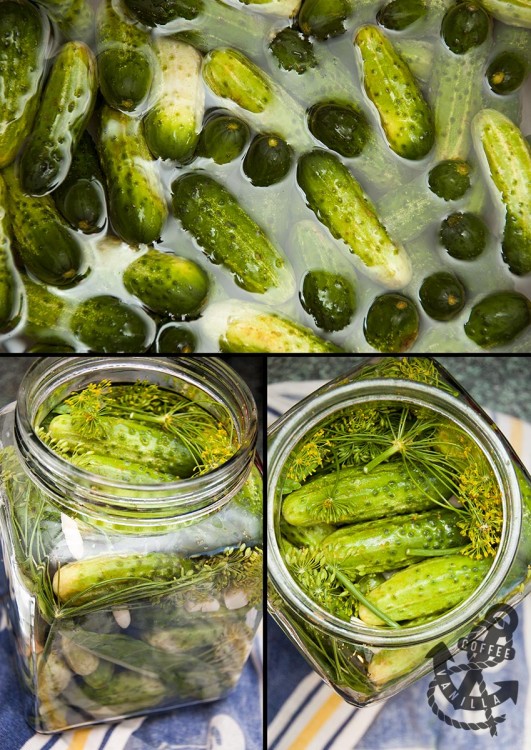 EQUIPMENT
2 large glass jars / pickling jars, ceramic crock pot or special fermentation crock (we used one large 4 litre jar and one 1,5 litre crock pot dish)
heavy plates or smaller jars filled with water to cover the pickling containers and prevent cucumbers from floating
plates or trays to put under the dishes with cucumbers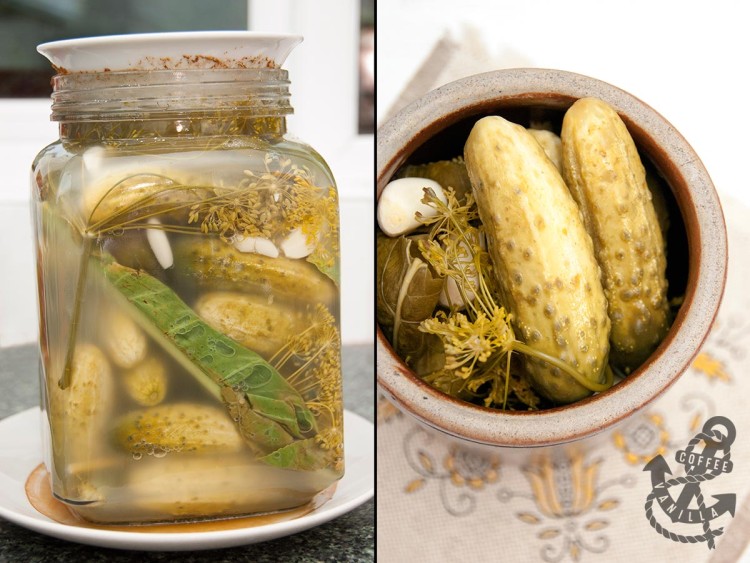 METHOD
Start by washing and soaking cucumbers in water for couple of hours.
In meantime dissolve salt in boiled water, leave aside to cool down.
Cover bottom of the jars or crock pots with some leaves and dill stems.
Layer cumbers and seasonings trying to arrange them in containers as tight as possible to prevent them from floating once water is added.
Pour over cooled down salted water.
Cover containers with plates and place on some bigger plates or trays as the cucumbers will start fermenting and bubbling spilling some of the brine outside of the jars.
Let the cucumbers to ferment for at least 4 – 5 days.
When cucumber reach desired saltiness and sourness (constant tasting is required) move the container to the fridge to slow down the process.
Enjoy sliced on sandwiches, in salads, burgers and hot dogs or quartered lengthwise as a side dish.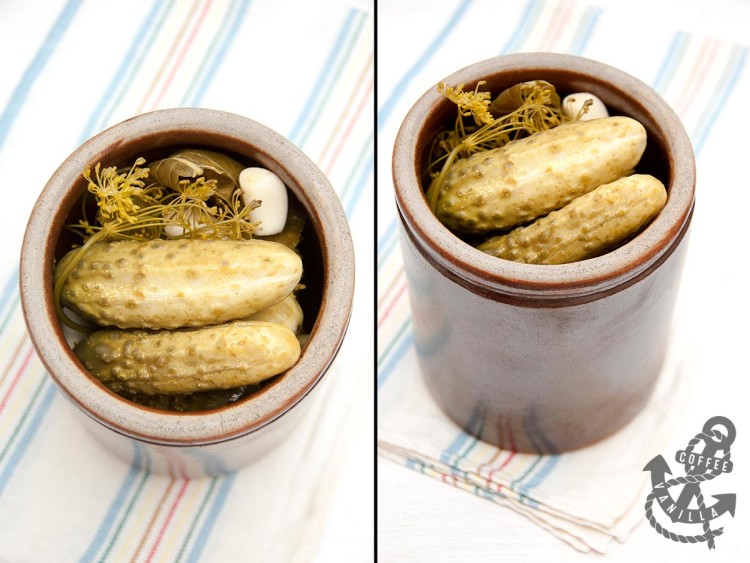 NOTES
Leaves prevent cucumbers from getting soggy in the water solution so it is important to include them.
While washing cucumbers pay attention to those that are floating on the surface, they are probably hollow inside and therefore are not the best for pickling.
Avoid using plastic containers, unless they are food grade.
To make standard pickled cucumbers (ogórki kiszone) rather than quick-eating ones (ogórki małosone) increase amount of salt in the brine to at least 2 – 3 tbs per litre of water.
If you are looking for more home-made pickles recipes, check out those Hot Mexican Pickles from Supper in the Suburbs or Spiced Fermented Carrot Salad from Natural Kitchen Adventures.
I'm submitting this recipe to Ren's Simple & In Season.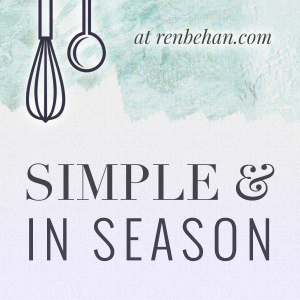 I'm adding it also to the Inheritance Recipes challenge that we have just started together with Solange of Pebble Soup. This month theme is Cool Recipes so please come and join us, share your inherited Summer recipes!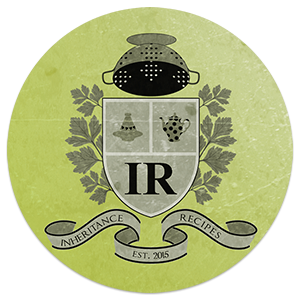 DISCLOSURE: This post contain some affiliated links.