We are a bit late with this round-up but here it is, finally! Our excuse is October's Back to School Inheritance Recipes round-up that was due also yesterday.
September's Tried & Tested is all about comfort and indulgence: good books to read being cuddled up under the blanket on the sofa, warm drinks and treats to go with them, spices making any dish preparation a breeze, gadgets that make life easier, not only during the gloomy, cold months and of course – the Halloween.
We hope you will find it this selection something to your liking, enjoy and don't forget to subscribe to our new, redesigned C&V NEWSLETTER.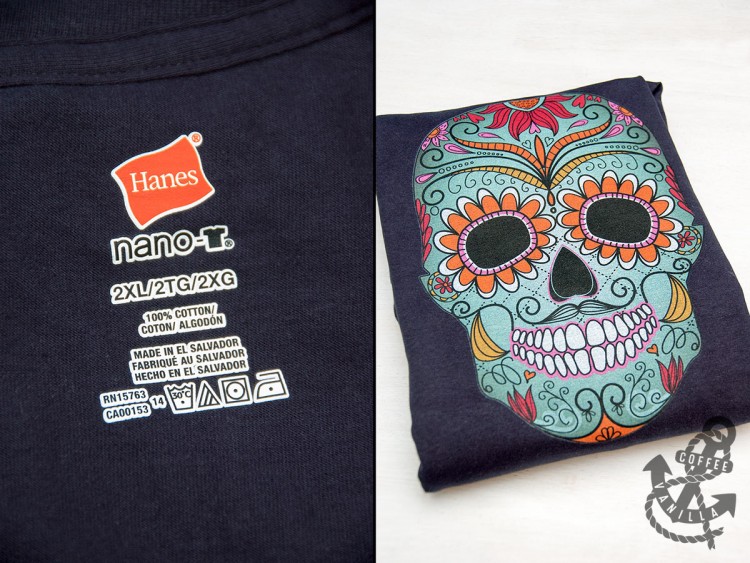 Did you find your Halloween outfit yet? Or maybe like us you will rather wear comfy t-shirt? Then Zazzle is for you. They are online marketplace for custom designed products, anything from mentioned t-shirts to mugs, business cards, totes, phone cases, clocks and other gifts.
We have chosen couple of t-shirt so when the Halloween parties and trick-or-treating time will come, we are ready with those Sugar Skulls (£25.45) for me and Skull of Skulls (£20.95) for Michael. Both women v-neck shirts and men t-shirts are made 100% out of cotton, they are good quality and wash well.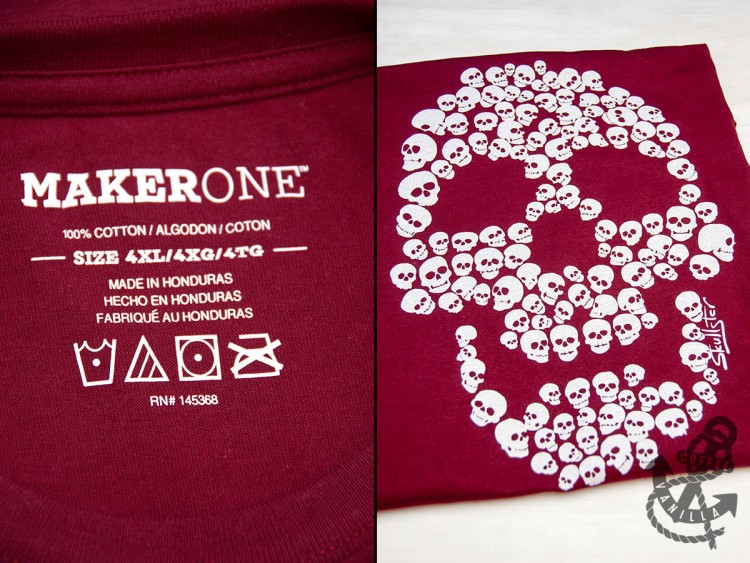 The other good thing thing is the fact that the sizes are rather American than UK so all big and tall people can shop in their shop with confidence. Michael chosen 3 XL for himself because most of the UK 2 XL shirts are turning too short for him after first wash. It wasn't the case with Zazzle shirts, the sizes are generous and they do not shrink in the wash.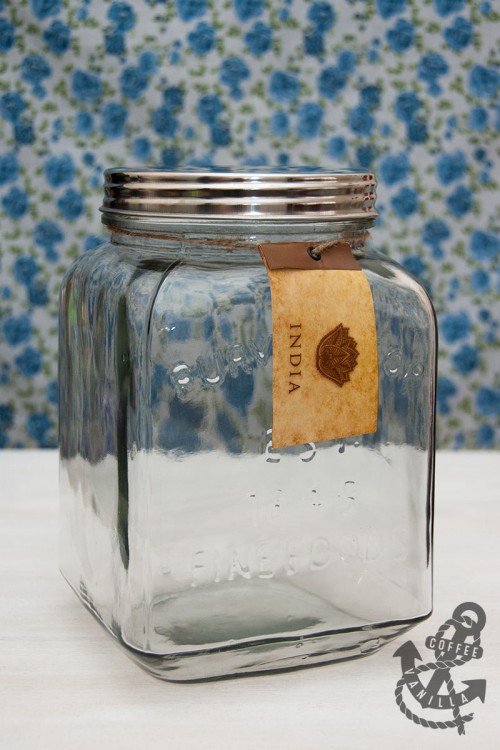 This old style giant (4 L) jar (£6.99) from HomeSense UK are not only good for home-made pickles, thanks to stainless steel lid, but also would make great home décor as a vase or to be filled with dried flowers, buttons, sea glass or what ever you can think of. It could also make brilliant container for some creepy sweets during upcoming Halloween…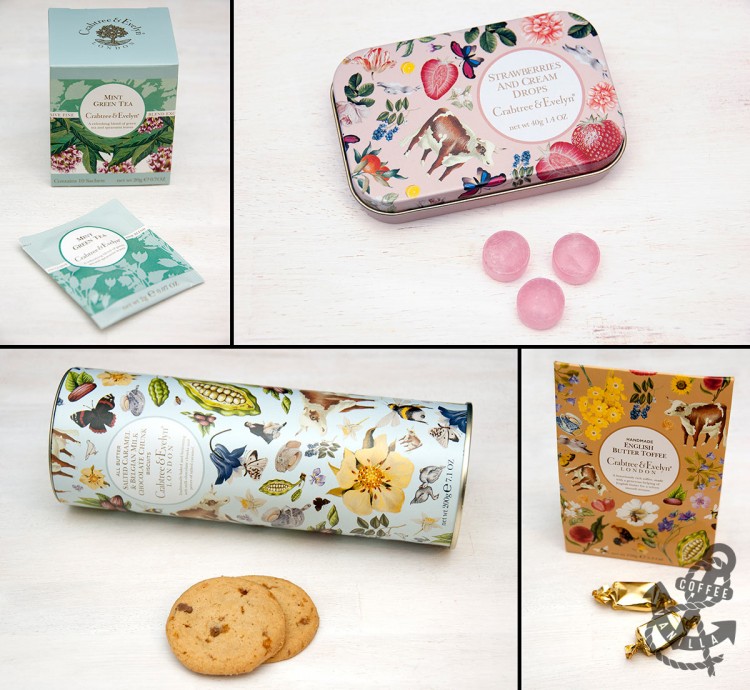 Did you know that Crabtree & Evelyn LONDON does not only cosmetics but also food? Made out of finest ingredients by traditional cooking methods those tea time companions not only look good enough to make perfect gift but also taste amazing.
From their food range we have tried their salted caramel biscuits (£5.00), mint green tea (£2.50), strawberries & cream drops (£4.00) and English butter toffee and they were all marvellous.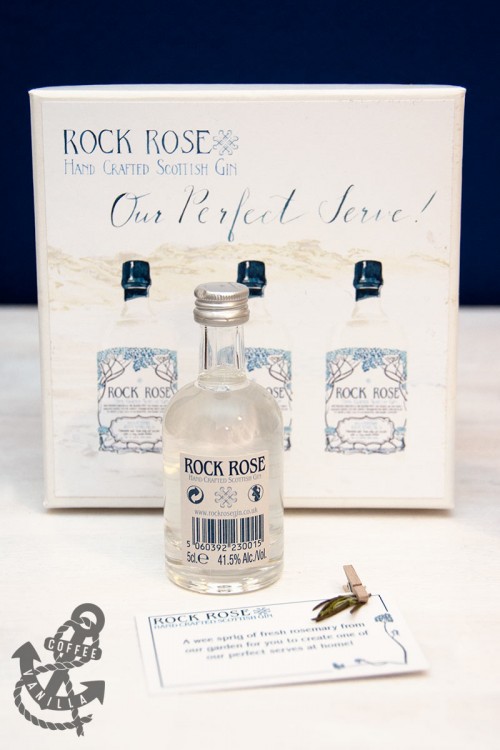 This Rock Rose Gin (£34.00 / 70 cl) comes from wilderness of the far North of Scotland and is produced at the Dunnet Bay Distillery by husband and wife team, Martin and Claire. Distilled by hand, Rock Rose Gin is flavourful and fresh thanks to the plants added during the production. The name Rock Rose comes from the Rhodiola Rosea (a rose in the rocks), which was discovered on the distillery's first botanical forage along the Caithness cliffs and which adds a delicate floral note to the gin along juniper berries, rowan berries and sea buckthorn.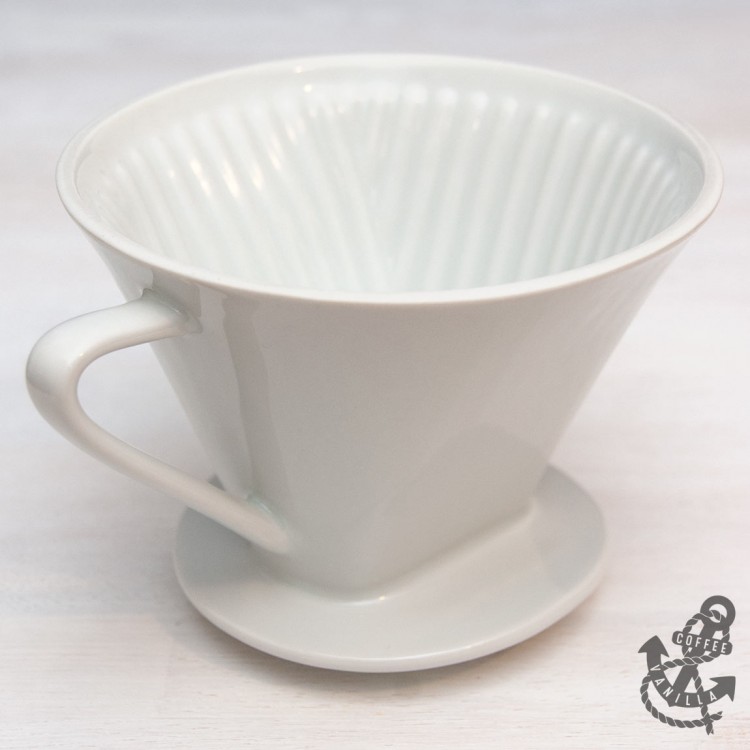 If you are a fan of pour over coffee you should like this ceramic coffee filter cone that works very similar to Chemex but can be placed over any cup or jug as a holder for standard paper coffee filter. This particular one has been bought in Tiger (£4.00) but similar pour over coffee makers can be found on Amazon as well.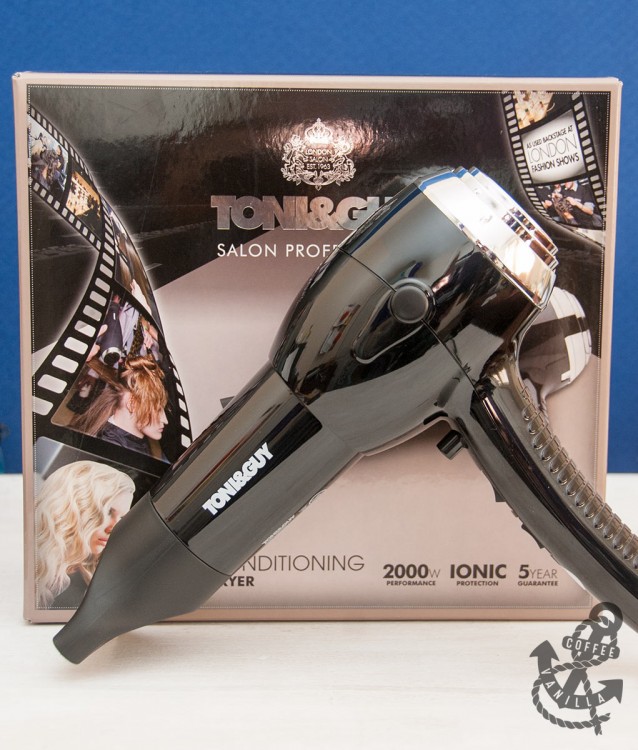 Toni & Guy Daily Conditioning Ionic Dryer (£20.00) is fast and powerful. I have never had ionic hair dryer before and to be honest I did not think it would make any difference but it does.
My hair are thin and straight that are very prone to static electricity and now finally they look normal after drying. My daughter has very curly, thick mix race hair and usually hair dryers used to destroy her curls so we were just air drying them… but now we have found hair dryer that she can finally use.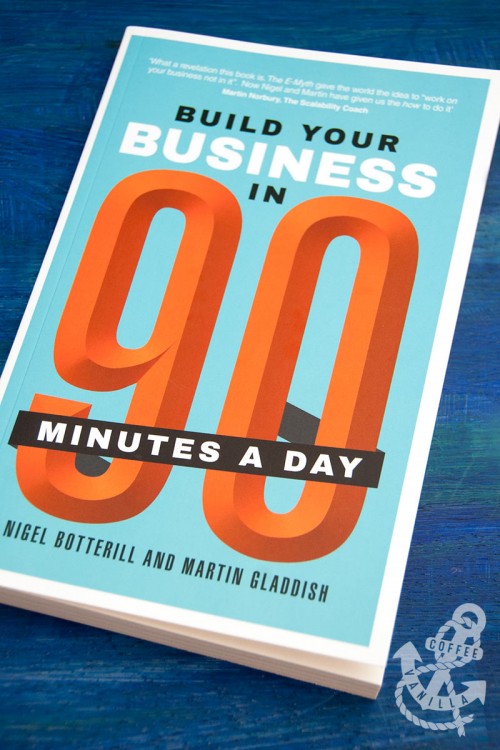 Build Your Business in 90 Minutes a Day (£12.08) by Nigel Botterill & Martin Gladdish is actually quite a good read… very motivating, although I already knew most of those things I never connected them together.
Concentrating for 90 minutes a day to achieve your goal is a very good idea, the hardest part is probably to start but once you get into habit is gets easier. 90 minutes may seem like not enough but when is practised every day it will be probably more than you have ever spend on your business. As the old Chinese proverb goes "The best time to plant a tree was 20 years ago. The second best time is now."
NOTES
In September we wrote about our visit to the Paradise Park Heritage Trail & Gardens in Newhaven, cooked Pasta con le Cozze – Pasta with Mussels  by Jo Pratt for  James Villas Holidays challenge, made Oven Baked Brazilian BBQ Chicken with Schwartz spices and took part in 500px Fujifilm Global Photo Walk in Brighton.
The next Tried & Tested will be published on the 31st of October and will be all out Christmas gifts, stay tuned.
DISCLOSURE: This post contains some affiliated links. Most of the products has been sent to us for review purposes. Giant jar has been purchased using HomeSense gift card. We have received Build Your Business in 90 Minutes a Day book and Toni & Guy hair dryer as a part of Amazon Vine™ Programme and you can find parts of those reviews on Amazon website as well. Ceramic coffee dripper was purchased by us. Zazzle t-shirts were sent to us to review as well. We were not financially compensated for this post. All opinions expressed here are our own and we retained full editorial control.