Have you ever opened packet of your favourite biscuits just to find out they are all crushed? Then our instant tiramisu recipe is for you…
We have used here Lotus biscuits, also called spéculoos – very sweet spiced / ginger bread like biscuits for the base and vanilla ice cream instead of marscarpone cheese.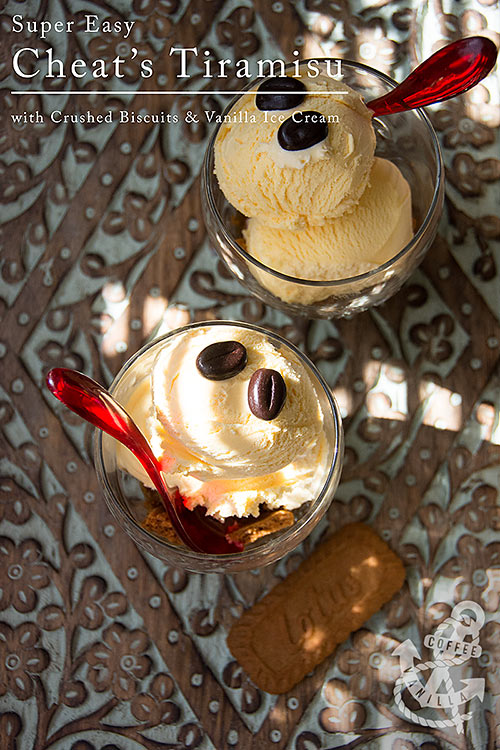 INGREDIENTS
8 spéculoos biscuits (broken into pieces)
2 tbs sweet (dolce) Marsala wine
4 tbs very strong espresso coffee (cooled down)
4 scoops of vanilla ice cream
cocoa powder or dark chocolate shavings – for the topping (we used coffee bean shaped mocha chocolates)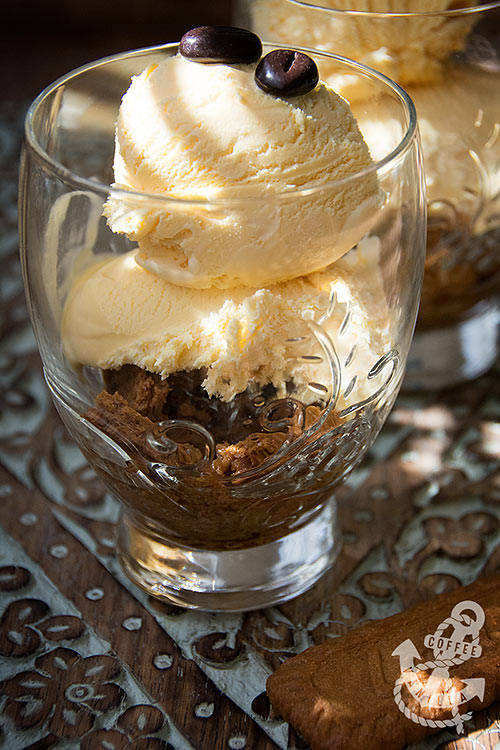 METHOD
Share broken biscuits into two glasses.
Do the same with wine, coffee and ice cream.
Top with cocoa powder or chocolate.
Enjoy immediately.
Makes 2 servings.
TIPS
Sweet Marsala wine can be replaced with semi-sweet or even dry Marsala, just add some sugar to the espresso instead. Marsala wine is generally Italian port, so it would work in this recipe as well.
NOTES
To make proper tiramisu, try Ch'tiramisu – Tiramisu from North of France or Classic No Bake Tiramisu recipe.
If you are looking for more instant dessert recipes, take a look at our Ice Cream Dessert with Madeira Cake & Grand Marnier.
For more coffee flavoured desserts check out Camilla's Peanut Butter & Golden Oreo Pudding, Rebecca's Chocolate Coffee Fudge Cake, Chocolette's Coffee Biscuits Sandwiched with Whipped Coffee Chocolate Ganache, our Mocha Éclairs, Coffee Icing Glazed Cookies or Condensed Milk & Coffee Tarts with Almonds.
As we used here broken biscuits I'm submitting this recipe to Elizabeth's No Waste Food Challenge.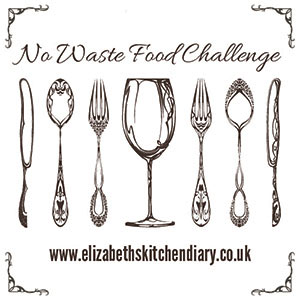 Please consume spirits responsibly and don't exceed recommended safe alcohol unit limits.