[adapted from The Smurfin' Guide to the Smurfs]
INGREDIENTS
2 cups plain flour
1 tbs baking powder
½ tsp salt
1 cup caster sugar + some more for topping
1 egg
1 cup of milk
¼ butter bar (57.5 g /about 75 ml melted) or vegetable oil
2 cups fresh "smurfberries" or some other berries + couple more for garnish (we used about 250 g of cranberries all together)
blue food colouring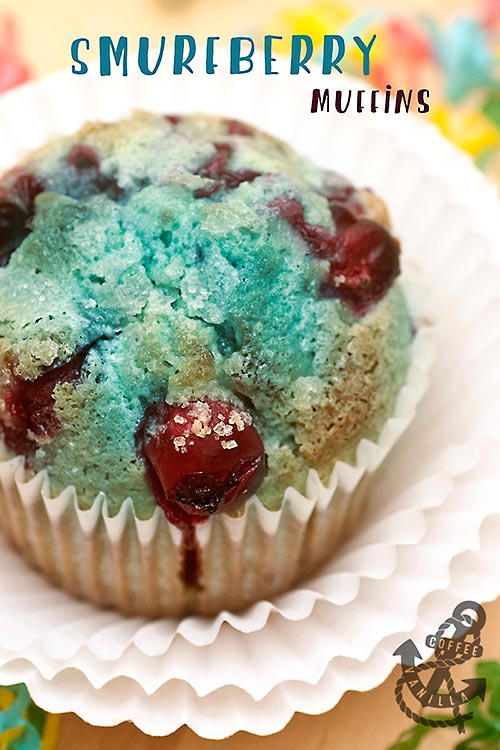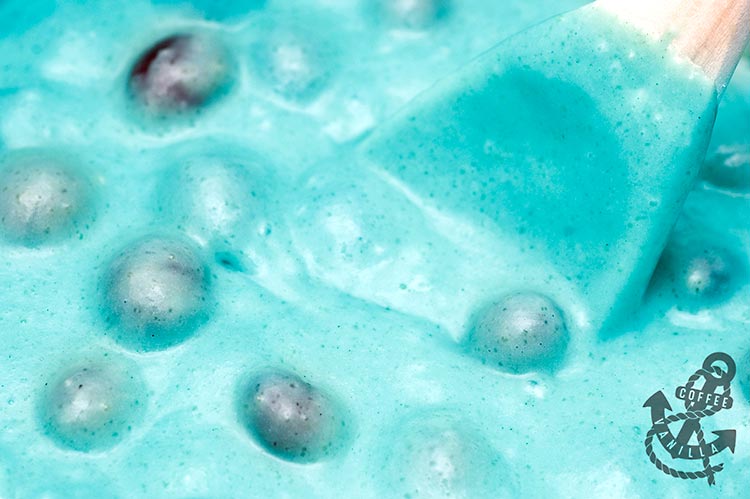 EQUIPMENT
large mixing bowl
small mixing bowl
whisk
mixing spoon
12 muffin / scone tray
12 paper muffin cases
wooden skewer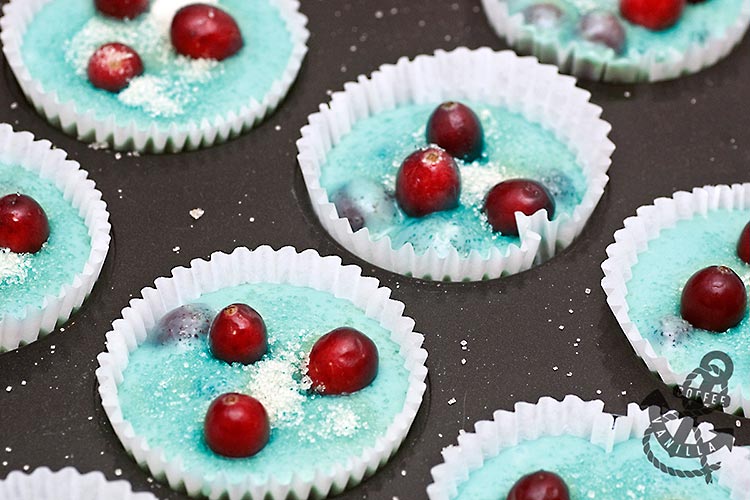 METHOD
Preheat the oven to 210°C (410°F).
If using melt the butter and leave aside to cool down.
In a large mixing bowl combine dry ingredients: flour, baking powder, salt and sugar, mix well with the whisk.
In a small mixing bowl using the whisk beat the egg, then stir in milk and butter or oil.
Transfer content of smaller bowl to the bigger one mixing until well combined.
Add enough food colouring to achieve nice smurfy blue colour.
At the end add also smurfberries and give it a quick stir with a spoon.
Share the dough into muffin tray lined with paper cases.
Sprinkle with sugar, top with saved smurfberries and bake in the oven for about 15 minutes. Use the skewer to test if the muffins are fully baked.
Let the muffins cool down before serving.
Makes 12 regular size muffins.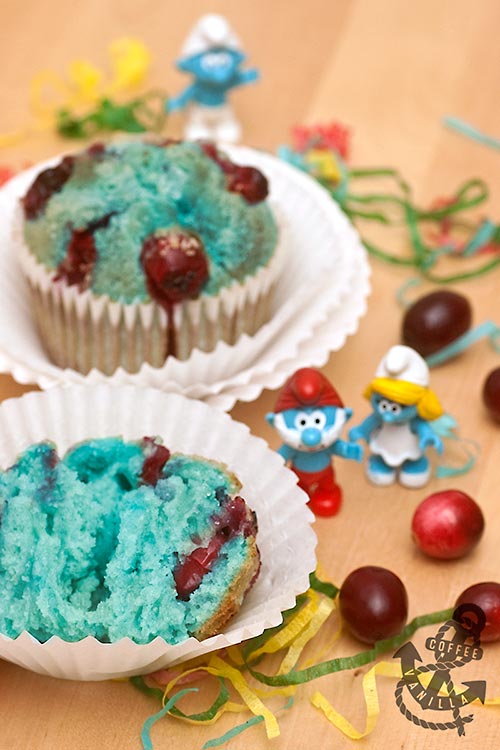 NOTES
If the dough is too hard to stir add a little bit more milk.
If using smaller muffin cases shorten time of baking accordingly.
I don't really like to use white sugar but in this case white caster sugar will give muffins more bright blue colour than golden caster sugar would.
DISCLOSURE: This post contain some affiliated links.