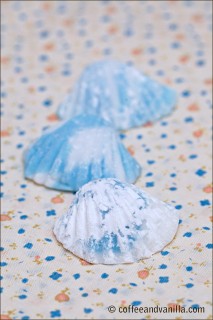 for  shortcrust mini cookies
3 cups plain white flour
200g unsalted butter (cold, chopped)
½ cup golden caster sugar
2-3 tbs vanilla sugar – optional
2-3 egg yolks (I used 3 small yolks)
3 tbs natural yogurt or soured cream
some more flour to shape cookies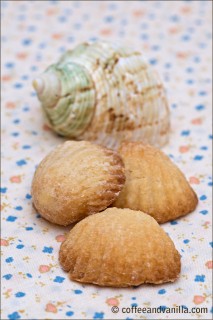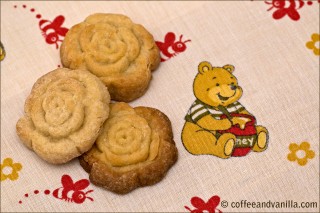 for icing decorations
colourful icing or white icing plus food colouring (the best natural one)
icing sugar to shape decorations in the mould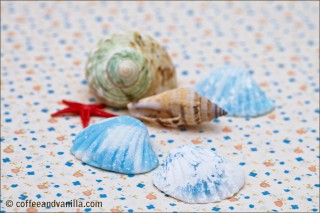 EQUIPMENT
cookie/icing moulds like on the pictures below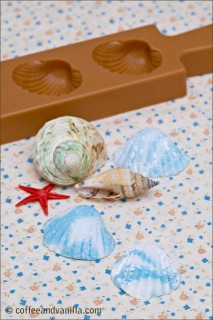 METHOD
To prepare short crust pastry in a mixing bowl combine flour, butter, sugar yolks and some of the yogurt.
Knead the dough with your hands till it creates smooth dough and is not falling apart any more. Add rest of the yogurt if necessary.
Place in the fridge for about an hour.
Take out pastry from the fridge, shape little balls from the dough, dust them generously with flour and press into the moulds, hit on the table to release cookies.
Place cookies on baking tray in preheated oven to 180°C (356°F) until golden brown – about 15 minutes, time may vary depending from how big they are.
This will work the same way with the icing, just dust icing balls in icing sugar, press into the moulds and hit on the table to release icing decorations. To make shells like this take piece of light blue and piece of white icing, mix it but not completely, shape into ball, dust with icing and press into shell mould. Hit on the edge of the table for shell to come out.
Please note that only blue shells are from the icing, the rest is real.
You can store both decorations and cookies in air tight containter for couple of days.