INGREDIENTS
6 slices of toasted bread
200 g feta cheese (crumbled)
2 – 3 fresh figs (sliced)
3 tbs olive oil
handful of toasted pumpkin seeds
runny honey for drizzling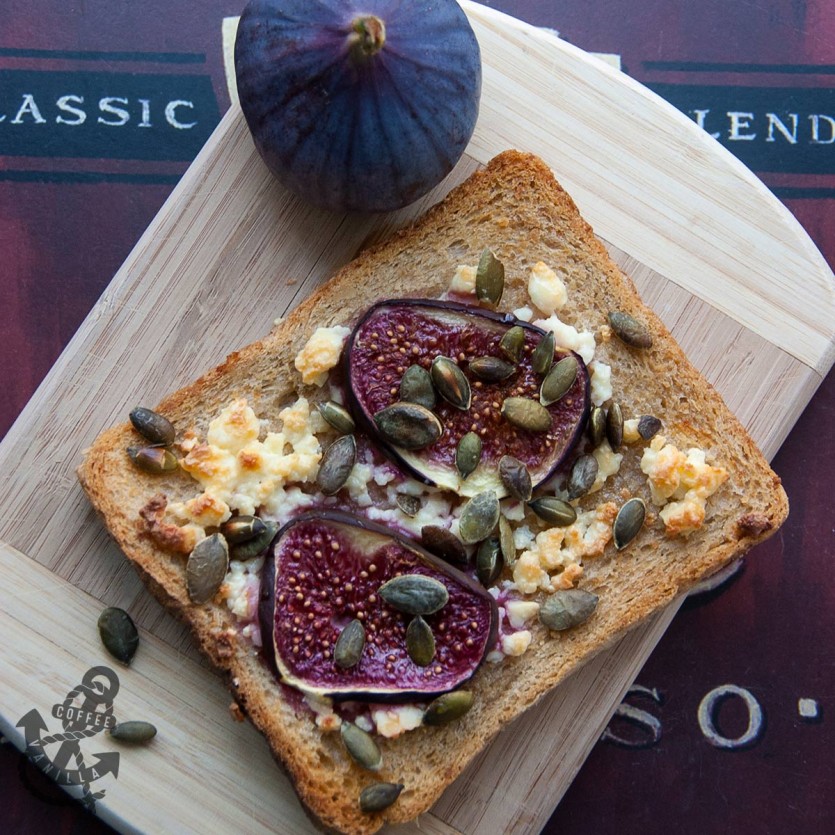 EQUIPMENT
large baking tray lined with baking paper
brush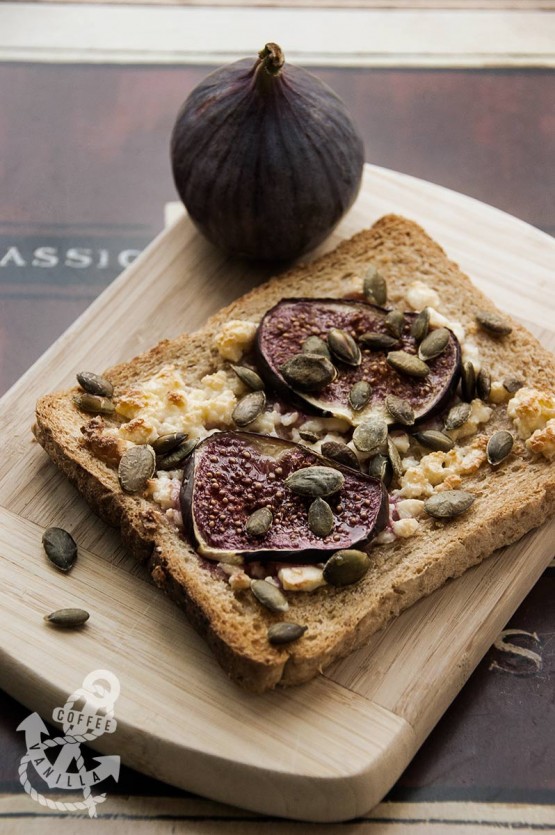 METHOD
P

reheat oven to 

200°C (392°F).

Arrange bread slices on the tray and brush them with olive oil.
Top with crumbled feta and sliced fig.
Bake until bread and cheese will start getting golden brown.
Remove from the oven, drizzle with honey, sprinkle with previously toasted pumpkin seeds and serve immediately.
Makes 6 toasties.
NOTES
If you don't have feta or figs you can always make simple pumpkin seed and honey toasts, they are delicious.
Looking for more recipe ideas with figs? Try Smoked cheese spread fig & bacon stuffed mushrooms by Fuss Free Flavours, Honey Baked Ricotta with Figs, Thyme and Granola by Franglais Kitchen, Mission Fig Flan by Flanboyant Easts, Fresh Fig, Goats Cheese, Pear & Walnut Salad by Elizabeth's Kitchen Diary, Fig & Honey Ice Cream by How to Cook Good Food, Mini Fig Galettes by Maison Cupcake or A Sexy White Pizza. Fig & Truffle w/Sage  by Flanboyant Eats.