I have a new hobby – collecting sea glass (weathered glass pieces that has been in the sea for years or even hundred of years)…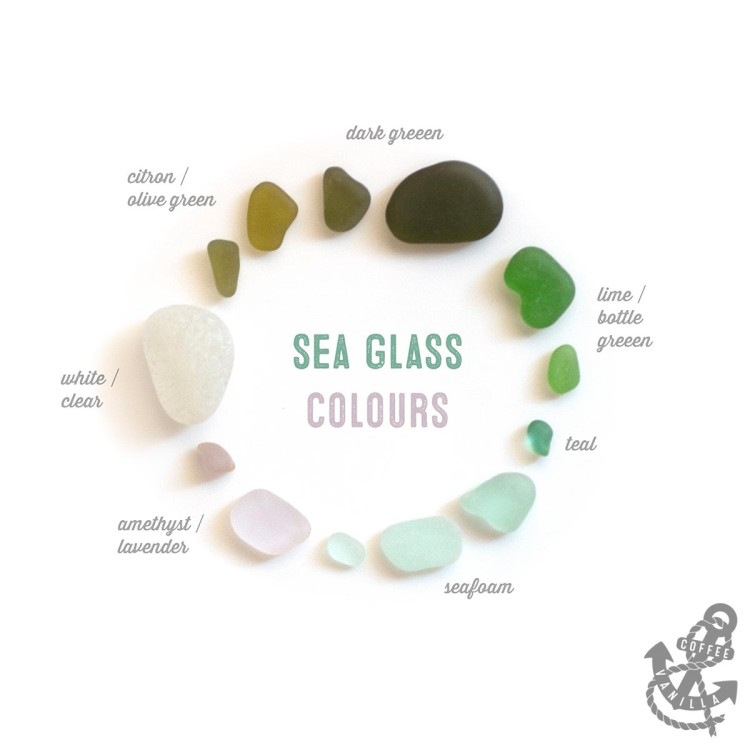 Unfortunately finding beautiful, colourful pieces is much harder than I thought, at least here in UK.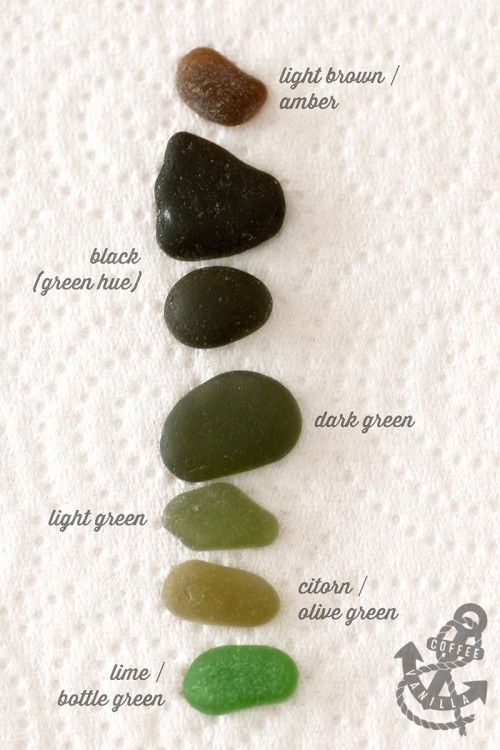 I've done some research to find out what colours are the most common and it seems that the rarity chart for UK looks more or less like this (with some minor local differences), starting with the most precious ones:
Very Rare
multicoloured
purple
deep yellow
orange
red (often textured, from old boat lights before plastic was in use)
black (with addition of iron slag for strength, antique sea glass, hundreds of years old, they appear to be black but when held against the light will have dark green, olive, brown or cobalt blue hue)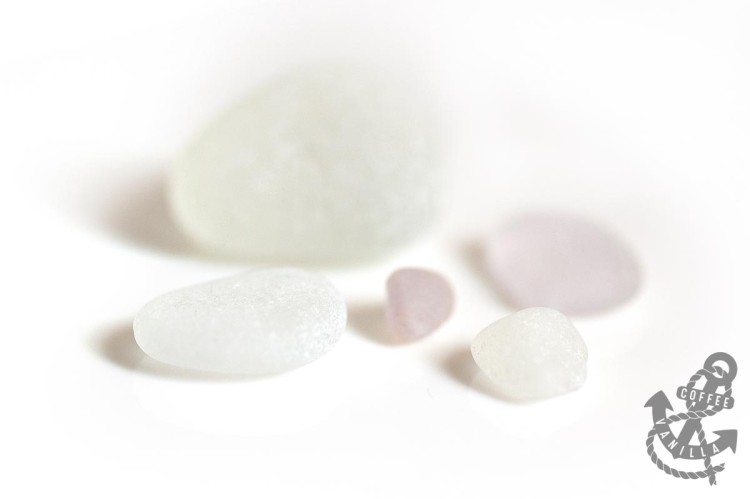 Rare
pink / cotton candy
peach
pale yellow
turquoise
teal
cornflower blue / light blue
lavender / amethyst (from clear bottles exposed to UV)
cobalt blue (from old medicine bottles)
aquamarine
grey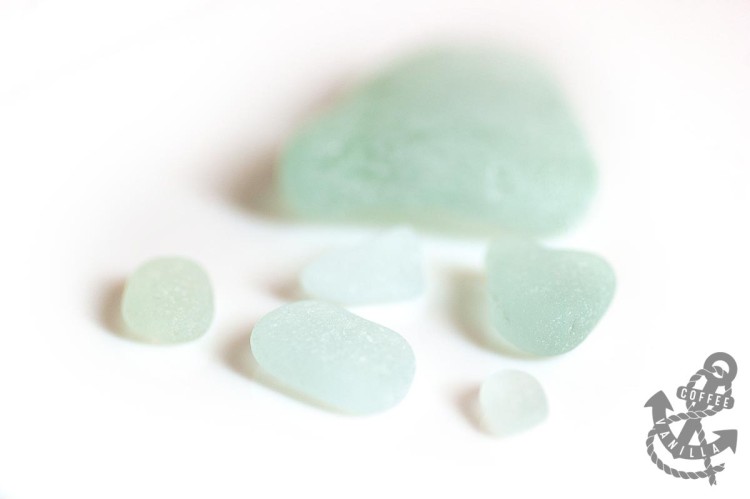 Fairy Common
milk glass (milky pastels, opaque colours)
light brown / amber / honey brown
dark green (from old medicine, liquor bottles)
citron / olive green (wine bottles)
light green (wine bottles)
pale greenish blue / seafoam (from original Coca-cola and other soft drink bottles)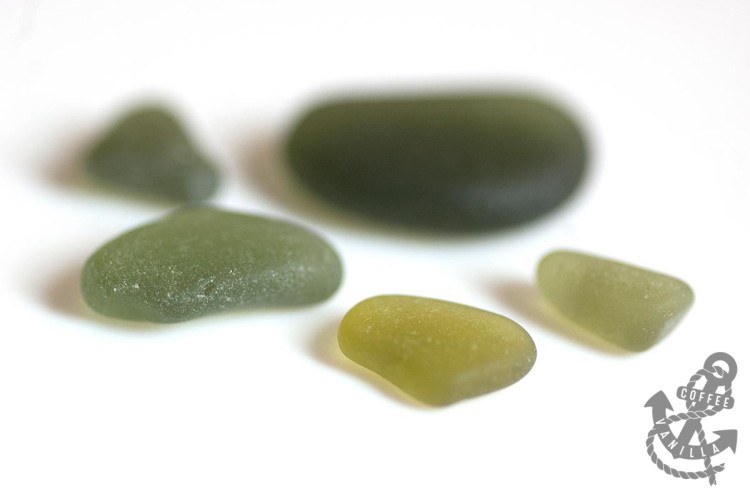 Most Common
dark brown (common but really hard to spot)
white / clear
bottle green / lime green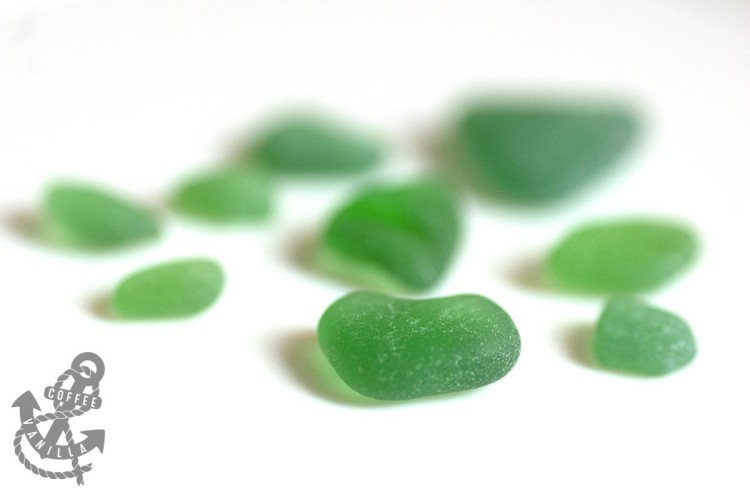 So far I have been lucky to find:
lime / bottle green x 302
clear / white x 130
seafoam x 78
light green x 33
dark green x 29
citron / olive green x 21
light brown / amber x 8
teal x 7
amethyst / lavender x 2
black x 2
cobalt blue x 1
I'm writing this down to show percentage of lime / bottle green pieces over others. It is because they are easier to spot, dark brown and white / clear pieces are probably as common but very hard to spot on beaches, especially those with stones.