Having had just recovered from MIT and Formaldehyde allergy and also being sensitive to dust and mould my skin is usually very dry… I've been trying a lot of different creams, most of them have been irritating my skin so ended up not using anything, just in case until I realized I can make my own lotions and oils.
On daily basis I use my home-made shea butter lotion but there are days when I need something more oily… especially for the night, after long shower, to lock in the moisture. I used to use for this store bought coconut oil melt but it was quite difficult in use and a bit too expensive. My quick, two ingredient body oil works as good, smells divine, is much quicker to apply and cost less as well.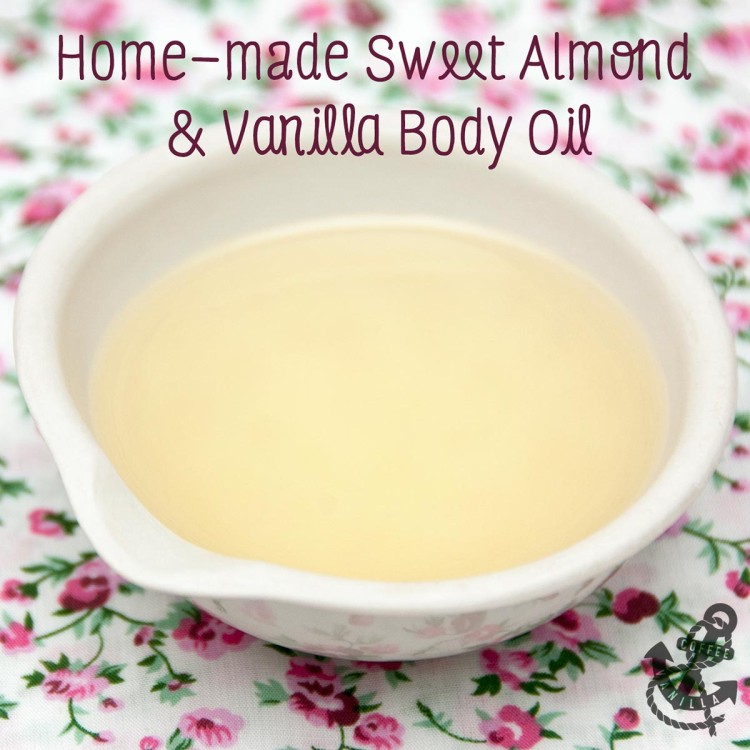 INGREDIENTS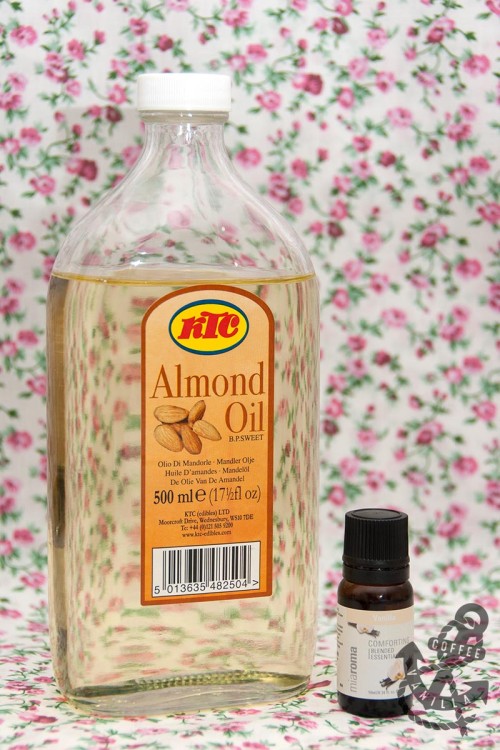 METHOD
Simply combine sweet almond oil with some vanilla oil in an empty, glass bottle. I used about 200 ml of almond oil and about 5 ml of blended vanilla oil (use less if the essential oil is pure).
Shake well before each use.
For best result apply straight after shower when the skin is still a bit moist.
Store away from direct sunlight.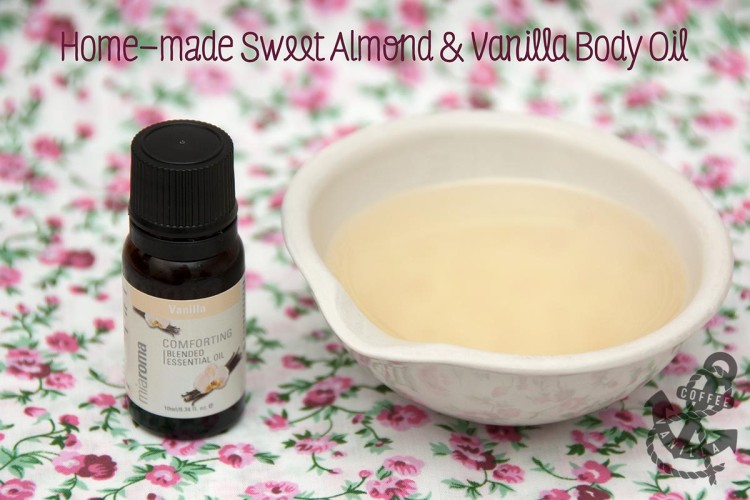 NOTES
The reason for choosing sweet almond oil here was the fact that it has very neutral scent (when fresh).
I used vanilla oil because some other essential oils irritate my skin, so to be on safe site I went for vanilla which I know I'm ok with. Additionally vanilla essential oil has healing properties for dry and irritated skin, soothes aches and pains and relief headaches, stress and tension as well. 
If you can't get vanilla essential oil you can experiment with other essential oils such as lavender, orange, rosemary… or mix and match to crate your favourite scent. Be aware that essential oils have different therapeutic properties and can be very powerful irritant for the skin, if you are allergic to it or apply them in too concentrated form.
Some essential oils can affect hormones so please do your research before using essential oils, especially when pregnant. For more info check this essential oil use chart from Family Essential Oils.
DISCLOSURE: This post contain some affiliated links.