Rising tadpoles is not something I dreamed of or planned but has happened… and it was great learning experience, especially for my girls who now have no doubt about tadpoles' life cycle and how they turn into frogs.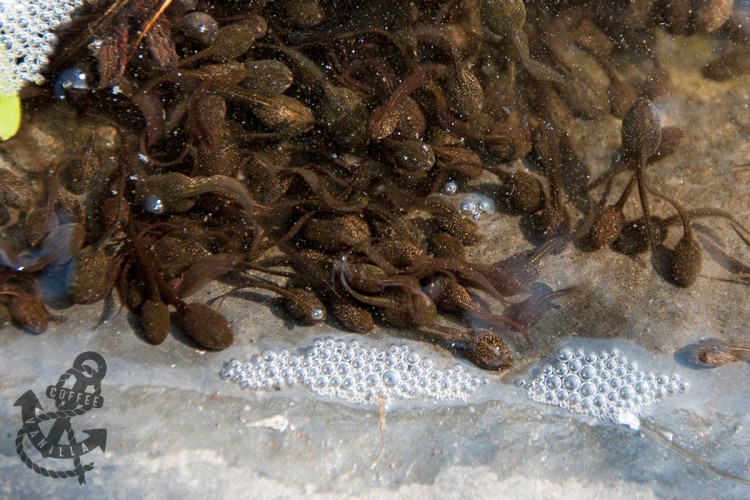 On one of our walks we came across pond full of tiny tadpoles, the water was all wiggling so we took couple of them home (in a coffee cup) along with some pond plants.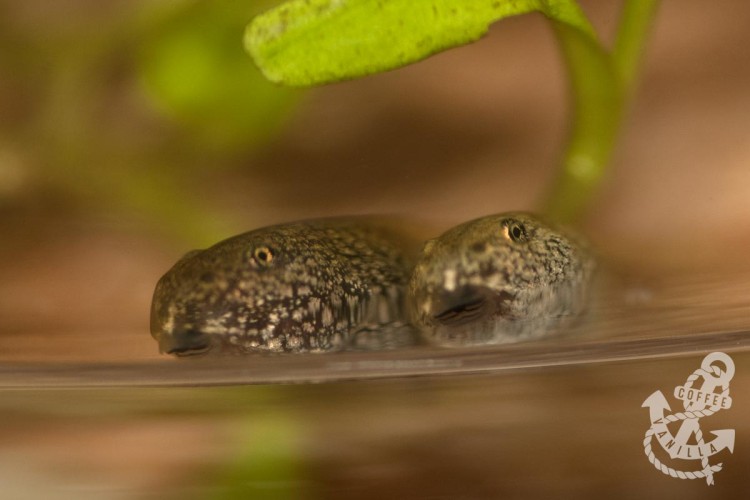 At home we have transferred them to the fish bowl, lined bottom with some stones and added plants that we brought with us.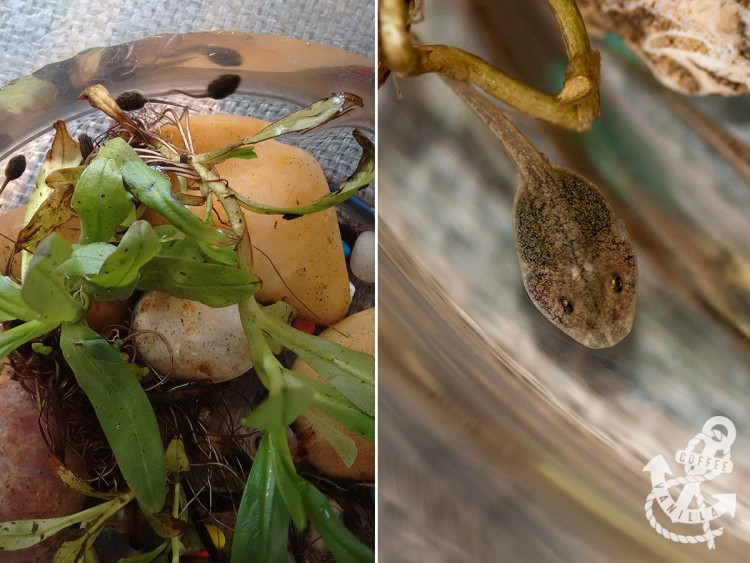 The water we used was rain water from the container collecting it in our garden.
After about a week we moved them again, this time to the square washing up bowl so they had more space to swim.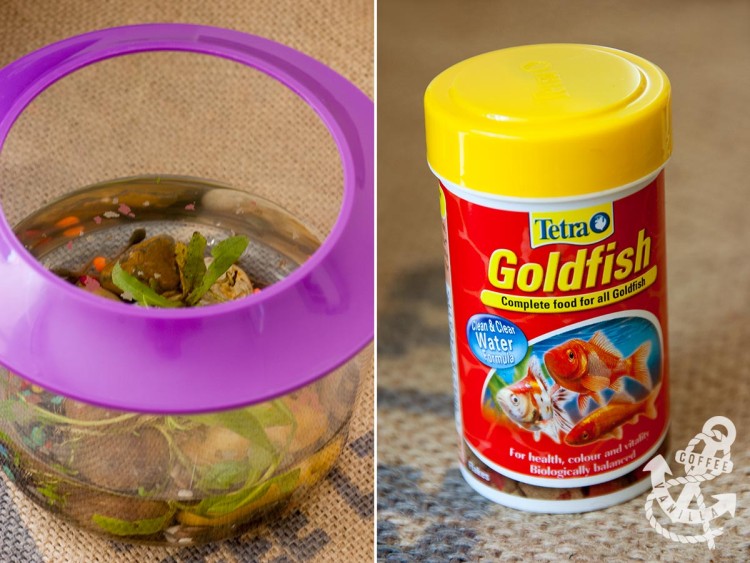 For food on the beginning we used some cooked lettuce leaves (cooked, drained, chopped and placed in the ice cube tray in the freezer). At first we were giving them one cube every second day, then more often and  when they started to develop tiny legs and arms we were also feeding them with gold fish flakes (recommended by our local pet store).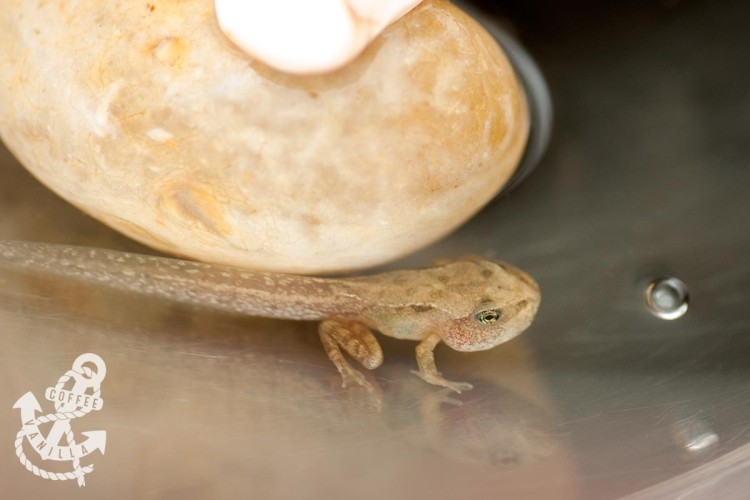 Once the tadpoles had both legs and arms formed they start getting better at jumping and climbing the fish bowl walls so we had to put them back in the fish bowl, but will much less water and more stones to jump around and cover it (not airtight) with a lid to prevent them from escaping.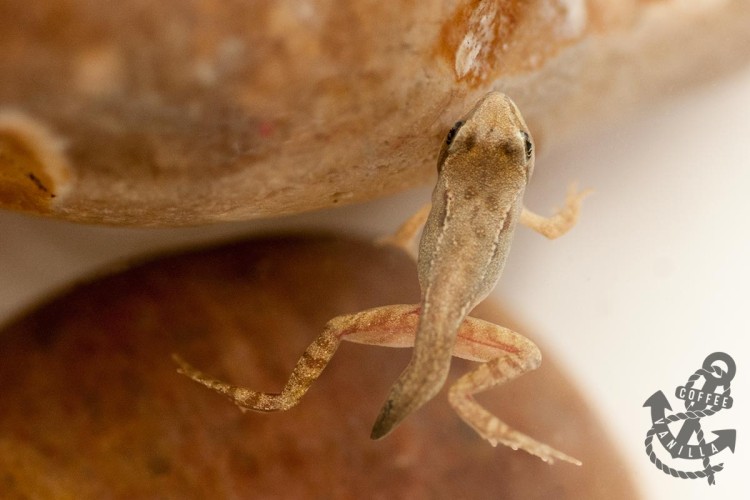 And then we returned them back to the pond they originally came from.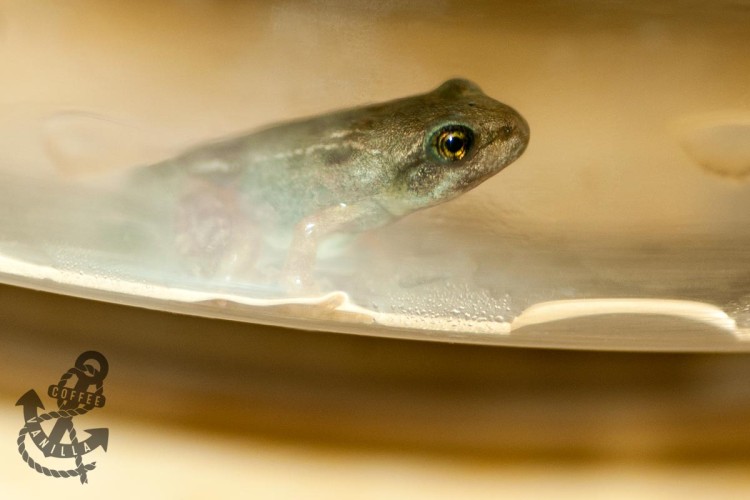 It was a bit sad moment as the froglets did not want to leave the container…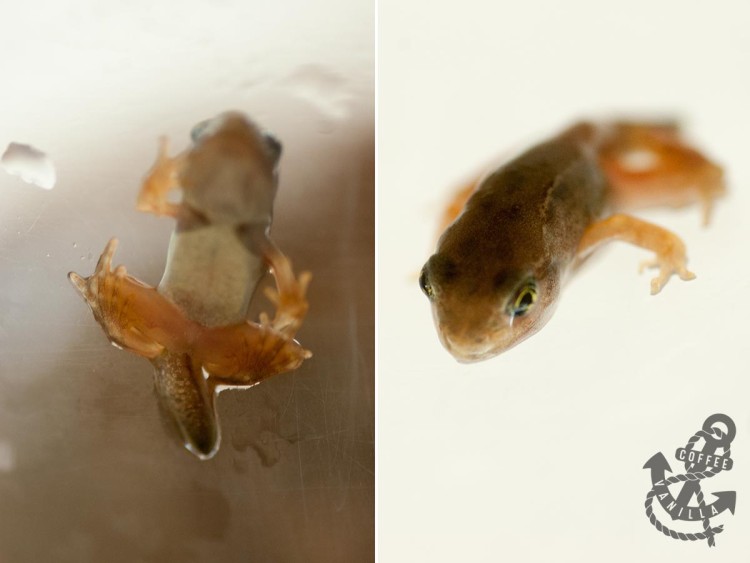 Still, giving them freedom was right thing to do as they needed to start catching flies and more space to move about.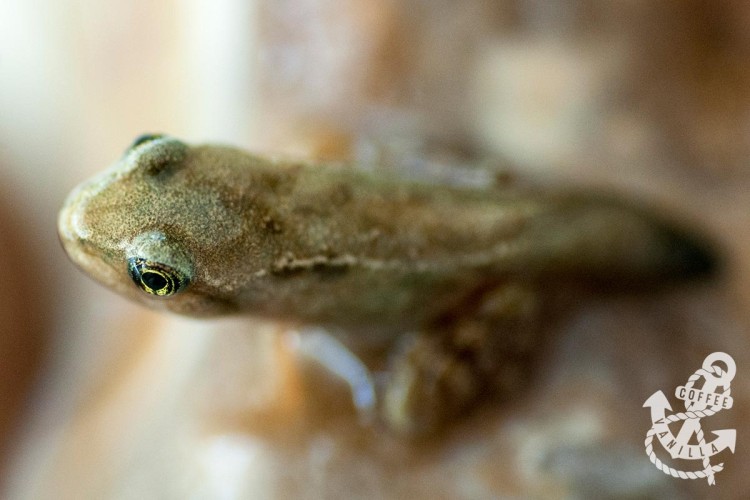 NOTES
If you don't have access to rain water the best is to leave tap water to rest for 24 hours before putting tadpoles in it. They are tiny and fragile to chemicals.
Tadpoles eat and poo a lot, you will need to clean or change water often. We used plastic pipette from our doctor set for this daily and changed most of the water every couple of days.
I have submitted one of the close-up images of the froglets to the 52 Week Photo Challenge I'm taking part in.