We made all of those felt ornaments this year with my daughters as a part of their countdown calendar… most of the sewing have been done by them, also decorating ideas are their own, I only provided them with materials to choose from and help.
The doughnut ornament my older daughter made a while ago along other cute felt foods.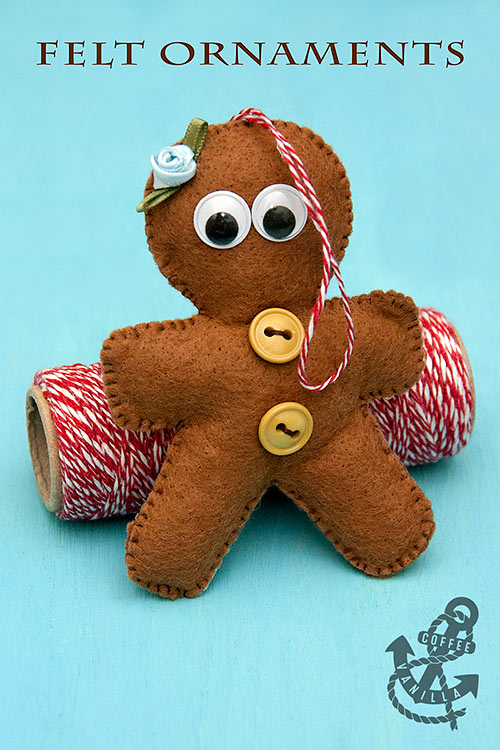 MATERIALS
felt sheets
soft toy stuffing or cotton wool balls
sewing thread
embroidery thread
bakers twine or other cord
embellishments
buttons
googly eyes
ribbons, bows, laces
sequins
beads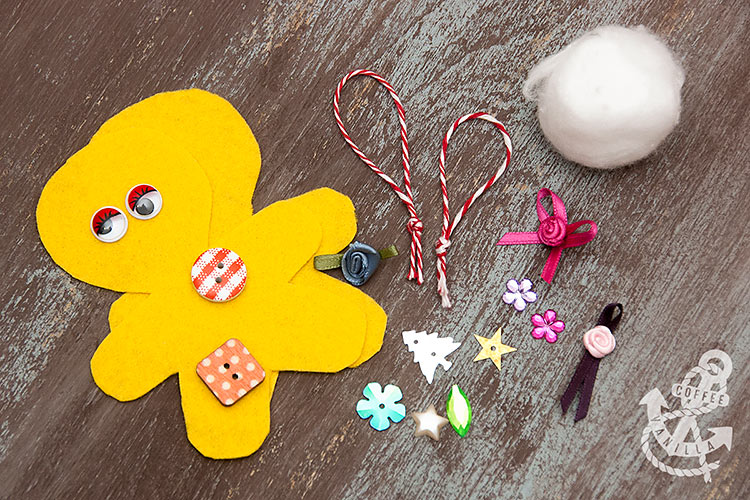 felt gingerbread man ornament with googly eyes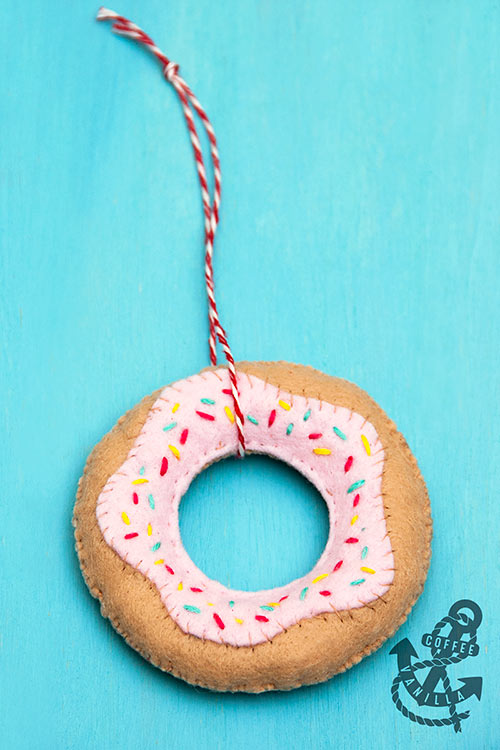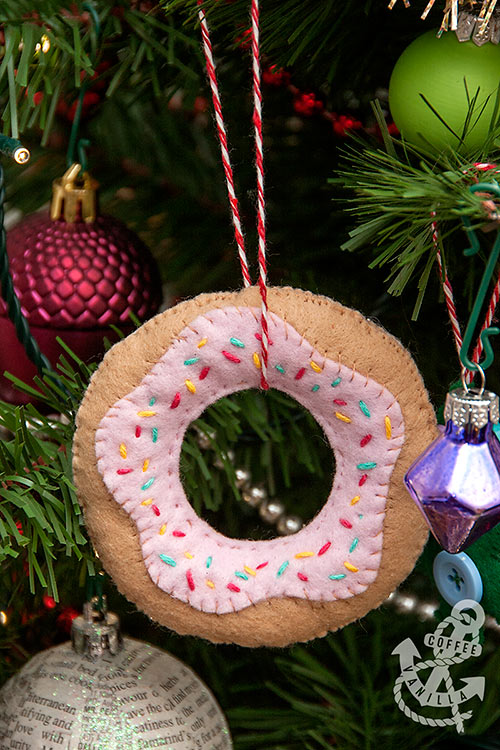 felt doughnut / donut ornament with embroidery thread sprinkles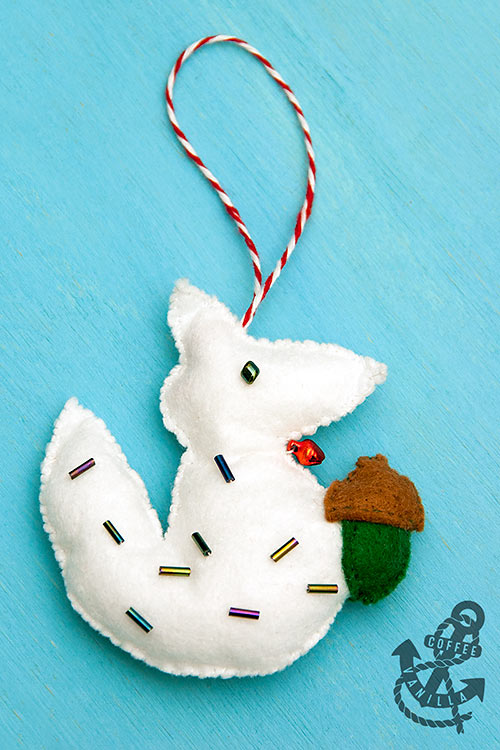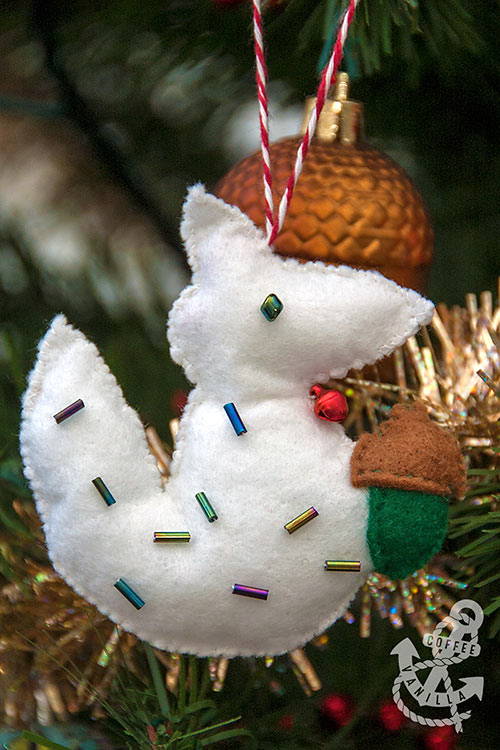 white felt fox or squirrel (not sure) with beads and felt acorn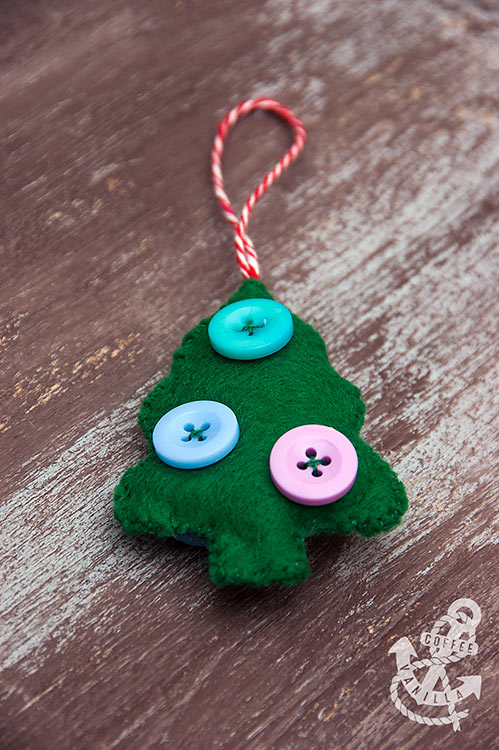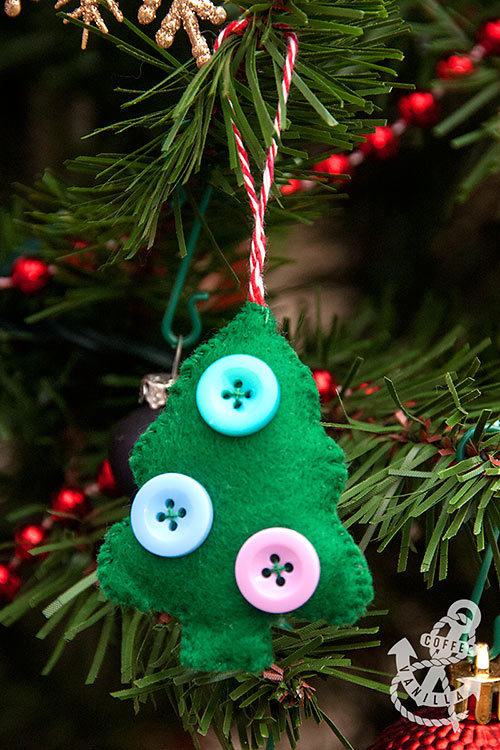 felt Xmas tree ornament with buttons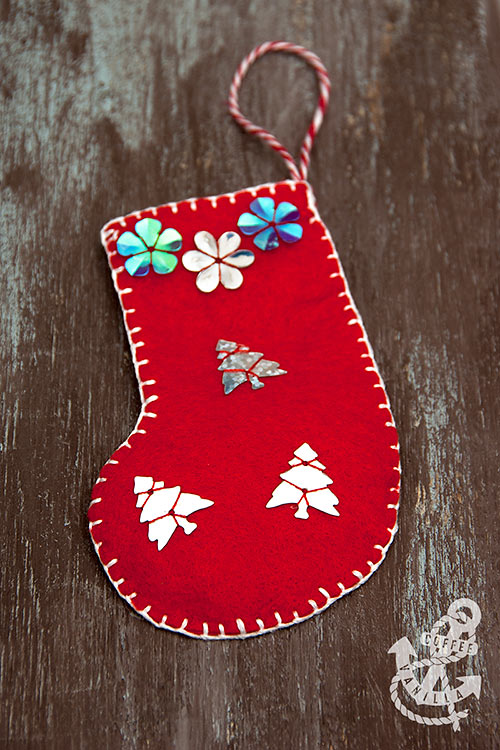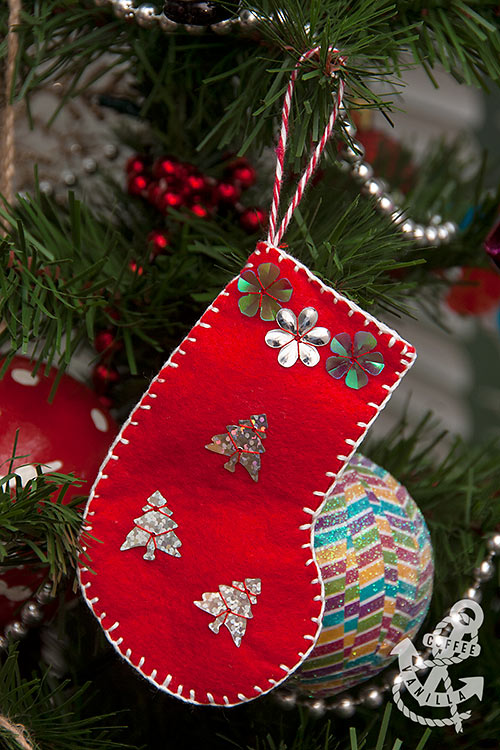 felt Christmas stocking ornament with sequins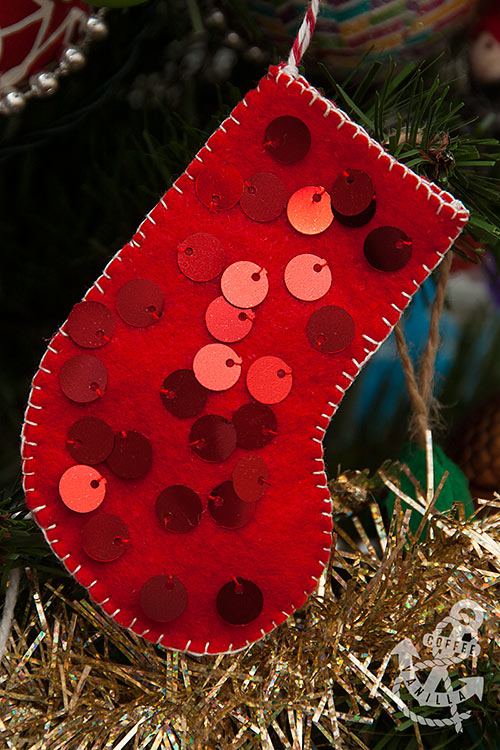 felt Xmas sock ornament with sequins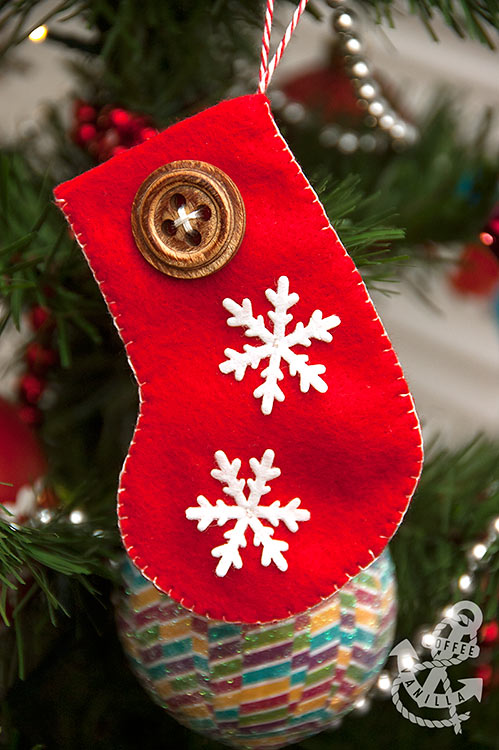 felt Xmas stocking ornament with wooden button and snowflakes
NOTES
More images coming shortly… as we haven't finished decorating our tree yet.
More DIY ornament ideas.
Check out those creative gift wrapping ideas to pack your handmade gifts.