This is super easy yet quite pretty festive craft idea for the little ones…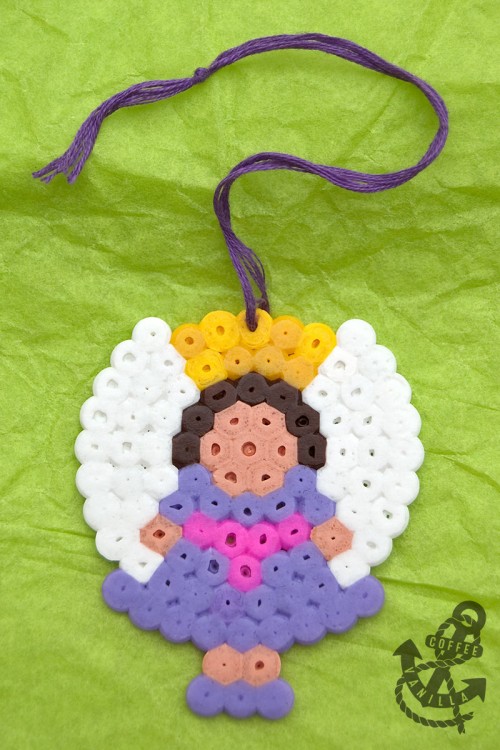 MATERIALS
midi Hama beads or Ikea beads or Tiger beads
thread pieces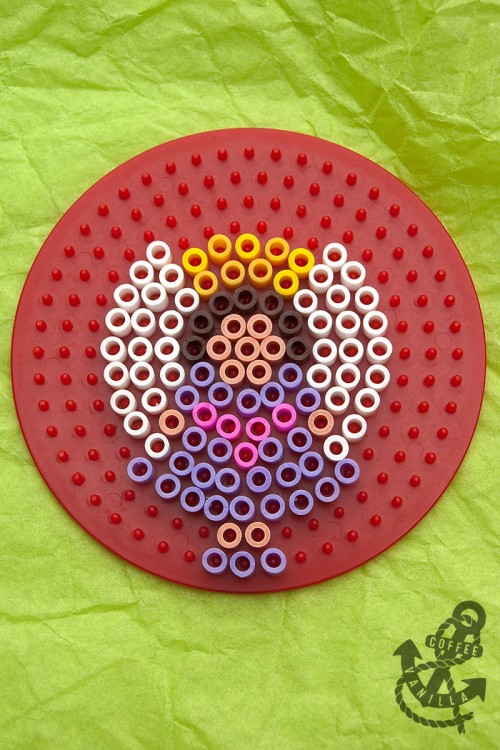 EQUIPMENT
iron
ironing paper
round bead base
METHOD
Arrange beads on the base, then run piece of thread through one of the beads before ironing.
Iron on highest setting through ironing paper, don't use the steam.
Iron first one side, then remove ornament from the board, flip over and iron again through the paper.
Top with some heavy flat object, for instance a book, until completely cooled down.
NOTES
Pictured angel has been made by my 6 year old daughter with her daddy's help.
You can see more Festive Hama / Ikea bead ideas here.
More 30 minute crafts.
More DIY decorations for Xmas.