[idea for strawberry ornaments came from Aunt Annie's Crafts]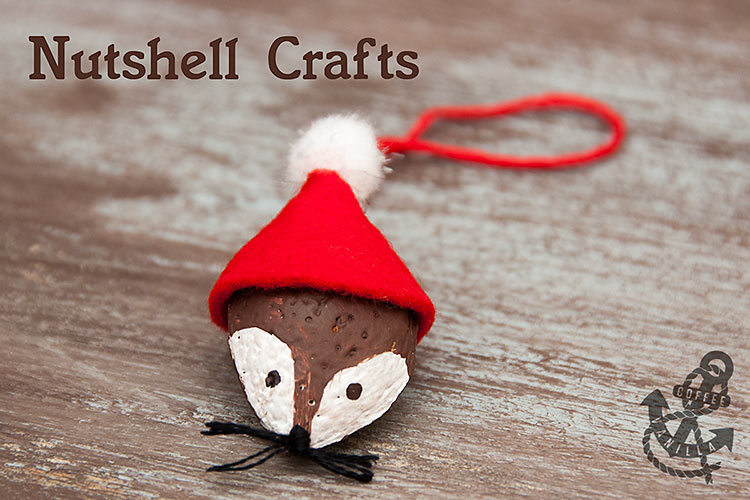 During winter season all of the shops seems to be selling beautiful, whole nuts still in the shells. If you have any spare ones left it is a great excuse to make some nutshell crafts with them… especially that half term winter holidays are approaching.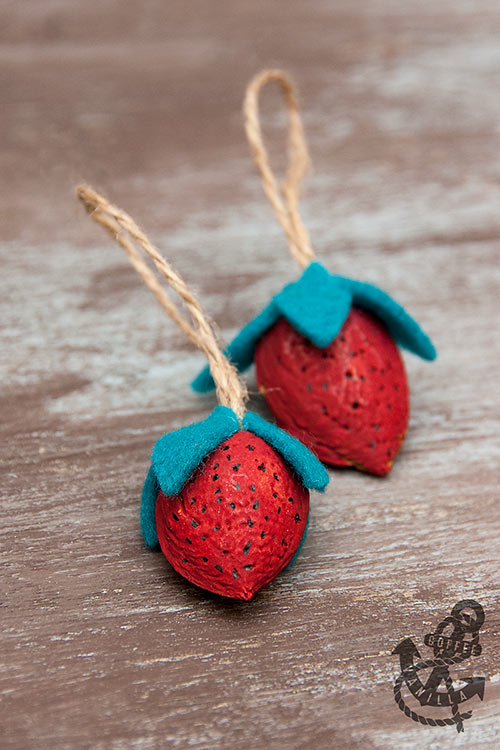 strawberry ornaments
Those are some of the little craft sets I prepared for the countdown calendar. There are almonds to decorate on one of the days and walnuts on another day… more photos coming soon.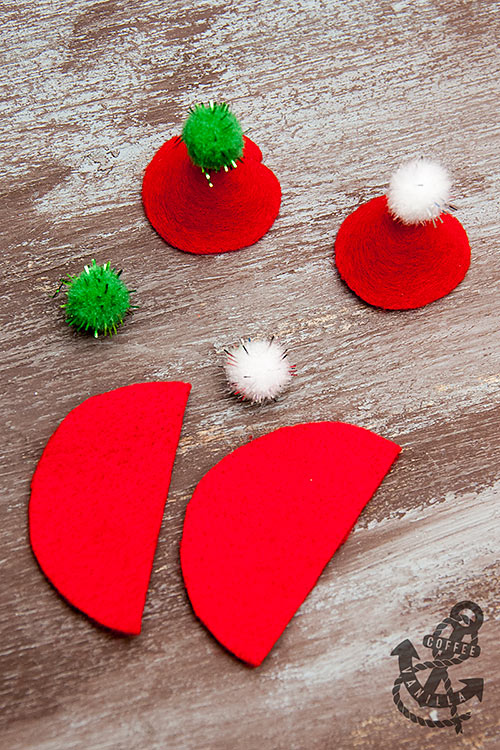 MATERIALS
whole almonds or walnuts
mini pom-poms
felt pieces (for hats, beaks, legs etc.)
sewing threads
string – to make ornament
beads (for eyes)
acrylic paints
metallic permanent markers
black permanent marker
all purpose glue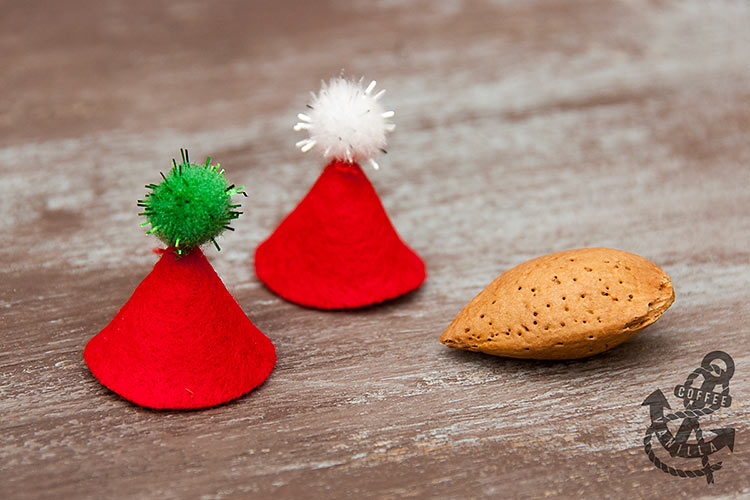 EQUIPMENT
sewing needles
scissors
pain brushes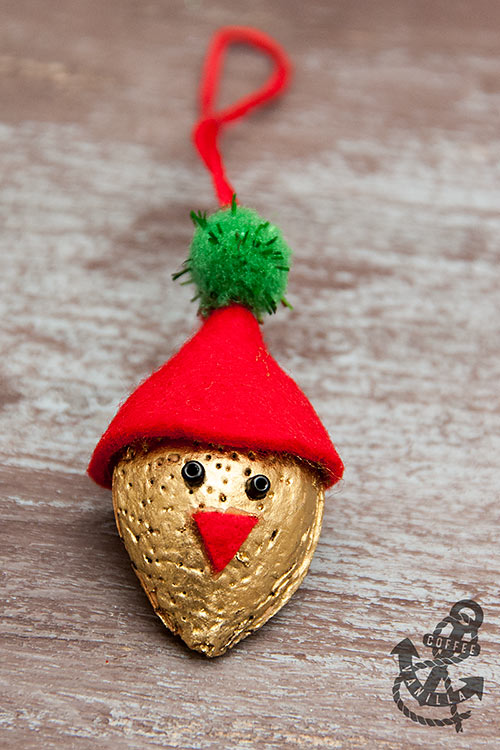 robin ornament
METHOD
Use acrylic paint to colour the nuts for strawberries, foxes and turtles, allowing about 10 – 15 minutes between the layers not to smudge the paint.
Robins has been coloured with metallic markers.
To make miniature Santa hat join ends of half a circle and then attach a pom-pom.
Fox whiskers and noses have been done from sewing thread knotted together.
Sea turtle shells have been painted with green acrylic paint and then decorated with metallic permanent markers.
For strawberries stick thread loop first, attaching knot to the almond and then stick leaves around.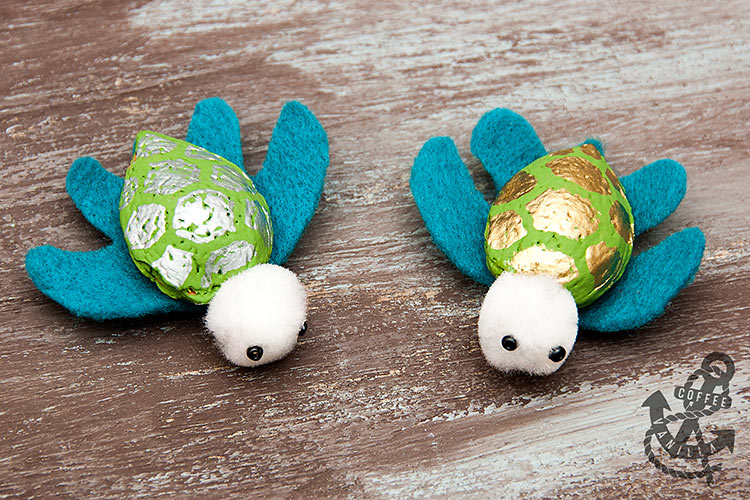 sea turtles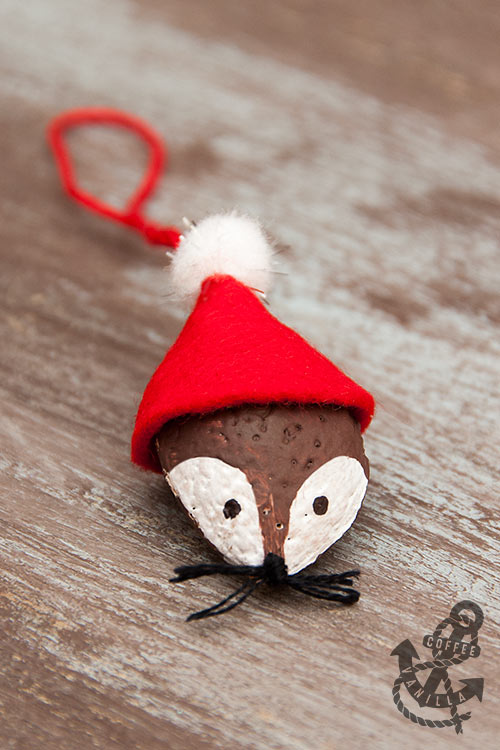 fox ornament
NOTES
More DIY ornaments.
More crafts.
DIY countdown calendar.