This healthy oat burgers recipe is a bit of accident as I have run out of breadcrumbs and had no other choice but to replace them with oats… the burgers turned out delicious, kids and husband loved them (and did not even realized I used oatmeal) so I won't be going back to breadcrumbs, unless I will run out of oats.
Those cheesy burgers are also gluten free thanks to the oats instead of breadcrumbs and healthier because they are oven baked not fried.
They taste great hot and cold what makes them perfect lunchbox item.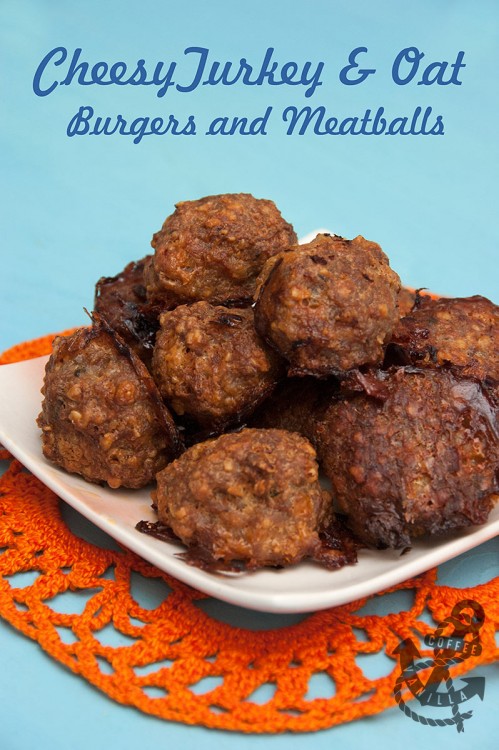 INGREDIENTS
800 g turkey mince
2 cups medium fine rolled oats
2 eggs
½ cup milk or water
½ cup grated cheese (we used mild Cheddar)
6 tbs cooking olive oil
1 tbs fresh or dried thyme leaves
1 tbs sweet paprika powder (mostly for colour)
1 tbs garlic powder or some fresh one (chopped)
½ tbs sea salt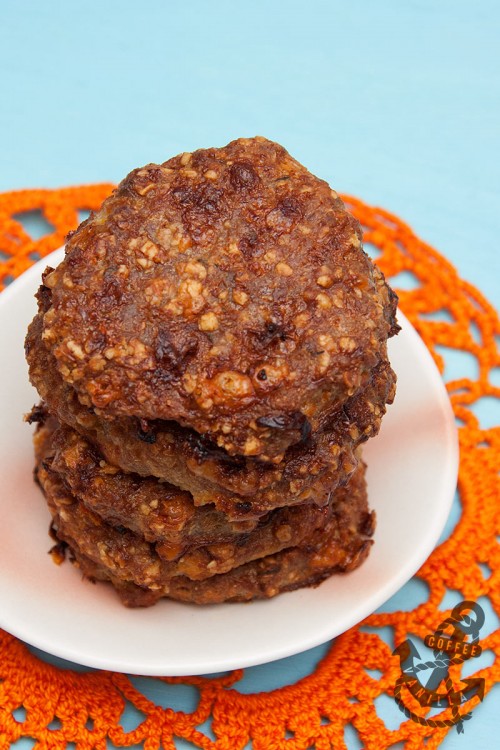 METHOD
Combine all of the ingredients and mix until well combined. I usually use potato masher for this.
Leave aside for about 15 minutes for the oats to soak in excess moisture.
In meantime preheat the oven to 200°C (392°F).
Shape the burgers or meatballs, place them on baking tray lined with paper and bake for about 50 – 60 minutes for burger and a bit shorter for meatballs.
Makes 18 small burgers  or 40 – 45 meatballs and serves 8 – 10 people or family of 5 for two days.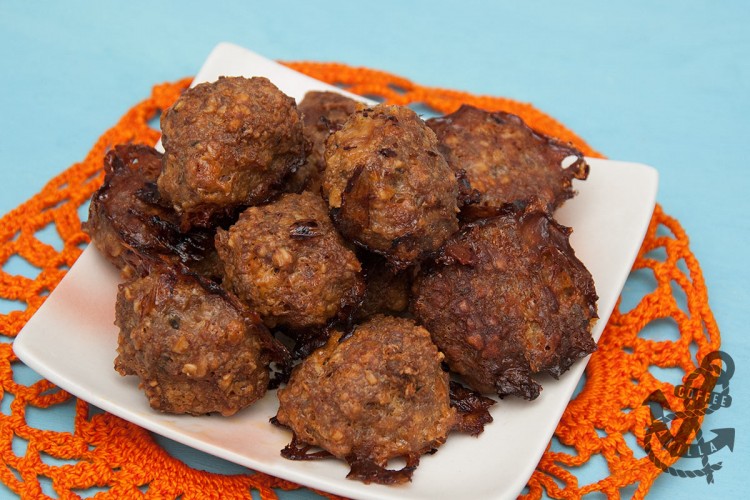 NOTES
I usually use half of the mixture to make 9 burgers and the other half to make meatballs for next day to be served with spaghetti and tomato sauce.
If you are looking for more turkey mince recipes, check out our Turkey Moussaka, Turkey Meatloaf, Cheesy Turkey Meatballs, Polish Oven-Baked Turkey Burgers, Oven Baked Turkey Meatballs, Turkey Kofta Kebabs, Turkey, Carrot, Potato and Leek Quiche, Turkey Kofta Kebabs with Spanish Smoked Paprika or Marrow Boats Stuffed with Tomato & Paprika Turkey.
For more unusual burger recipes, check out Camilla's Spicy Black Turtle Bean Burgers, Jac's Cajun Spiced Black Bean and Sweet Potato Burgers, Kavey's Perfect Burger & Ultimate Burger Bun or Binut's Bacon and Chipotle Vension Burgers.