Turkey meatloaf is not only extremely quick and easy to prepare but it is also very tasty. This is Polish recipe (keks mięsny z papryką) that we have been using and improving for years.
It can be served with some homemade fries, potatoes, rice, pasta or even cold in a bread roll, perfect for school and work lunches and picnics.
INGREDIENTS
800 g minced turkey
3 mixed bell peppers – red, green and yellow or orange (diced)
150 g cheese – I used vintage extra mature Cheddar (grated or chopped finely)
8 – 10 thick slices of soft white toast bread
3 – 4 eggs
1 tsp fine sea salt
3 tbs whole grain Dijon mustard
3 tbs ketchup
6 tbs olive oil
1 tbs garlic powder
1 tbs marjoram
handful freshly chopped dill or some frozen dill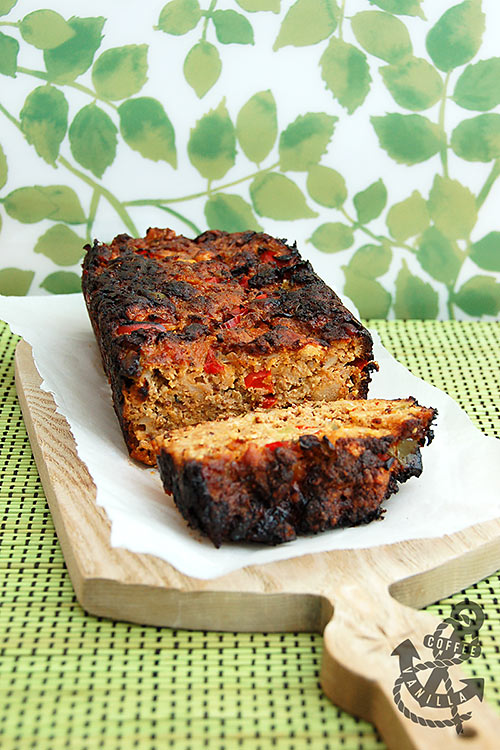 EQUIPMENT
2 standard bread loaf tins – 11 x 22 cm (4.5 x 8.5 in) or one large Pyrex style dish
baking paper
potato masher
mixing bowl
mixing spoon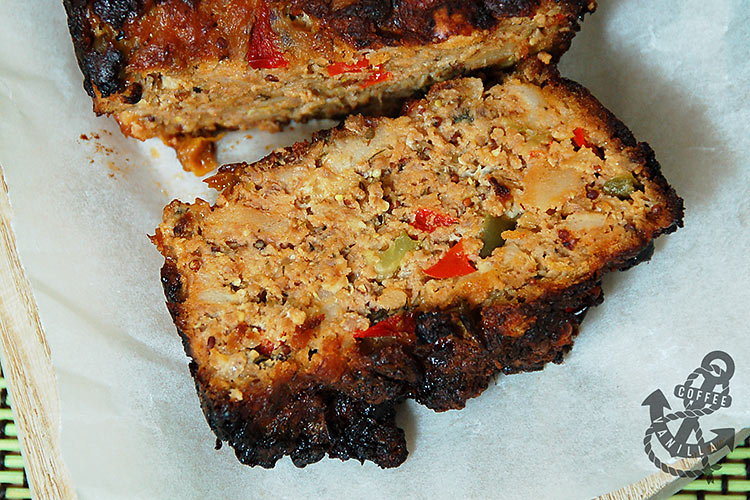 METHOD
In a mixing bowl combine peppers with cheese, salt, mustard, ketchup, olive oil, garlic, marjoram and dill, stir well.
Add also turkey, eggs and bread, mix well with potato masher.
Transfer meatloaf mixture into baking tins lined with baking paper.
Use spoon or even hand to make the top of each meatloaf even, cover with baking paper.
Place in the oven preheated to 220°C (425°F) , after 15 minutes reduce the temperature to 200°C (392°F).
Bake for about 1 hour all together.
Once the meatloaves are ready cut them into thick slices.
Serve with some potatoes, pasta or rice and green salad on a side.
Makes 10 – 12 servings.
TIPS
For even quicker (and healthier) version replace sliced bread with some breadcrumbs, oats and water. We usually use 1 cup of breadcrumbs, 1 cup of oats and ½ cup of water to replace the bread.
If meatloaf seem to be getting browned to fast on the top, cover it with some tin foil.
If you are cooking for kids replace whole grain mustard with smooth one.
NOTES
If you are looking for some other recipes calling for turkey mince, take a look at our Oven Baked Cheesy Turkey & Oat Burgers and Meatballs, Turkey Kofta Kebabs with Spanish Smoked Paprika, Marrow Boats Stuffed with Tomato & Paprika Turkey, Turkey, Carrot, Potato and Leek Quiche Tart, Turkey Moussaka or Cheesy Turkey Meatballs & Tomato Spaghetti.
More Polish recipes.
I'm adding this to the Inheritance Recipes challenge that we co-host with Solange of Pebble Soup. May Inheritance Recipes is hosted by us, please come and join us, share your inherited recipes!