If you  have a bit of time this Christmas why not try making your own DIY baubles with a bit of wire and yarn or with balloons and garden twine… they are extremely easy to make (my girls made those as a part of their countdown calendar) and look quite good on the Christmas tree.
You may also want to try other DIY ornaments we previously made.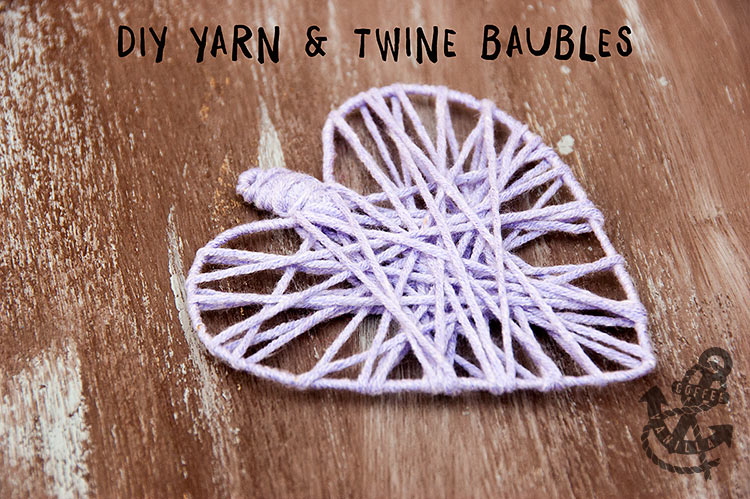 MATERIALS
wire or small balloons
yarn or twine
liquid glue (we used Mod Podge glue & glaze in one)
glitter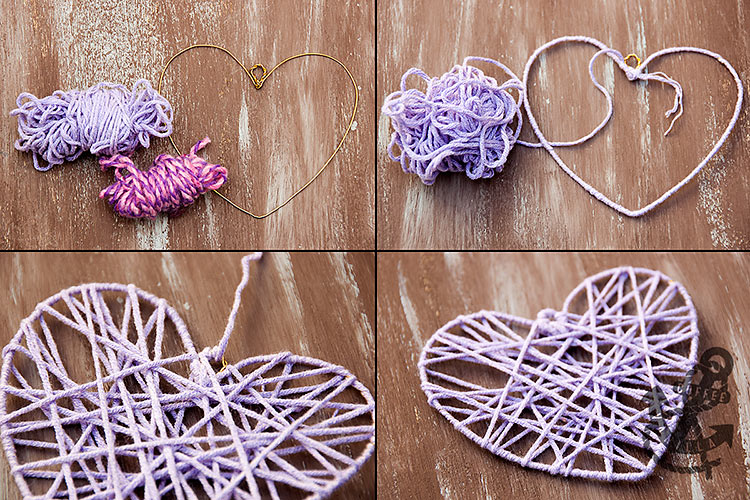 METHOD
To make wire ornament create shape from the wire and then it in yarn as shown above. Paint with glue and sprinkle with glitter.
To make balloon ornament wrap twine around the balloon, paint with glue, sprinkle with glitter and leave to dry. Once the glue is completely dry pierce and pull out the balloon.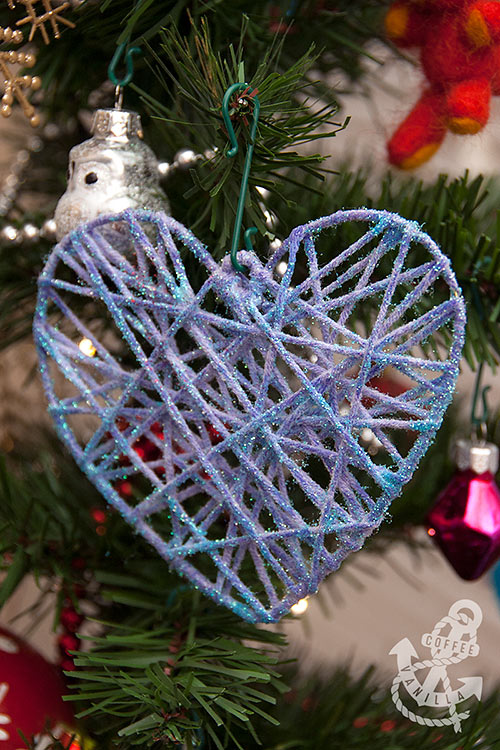 wire heart covered in purple yarn and blue glitter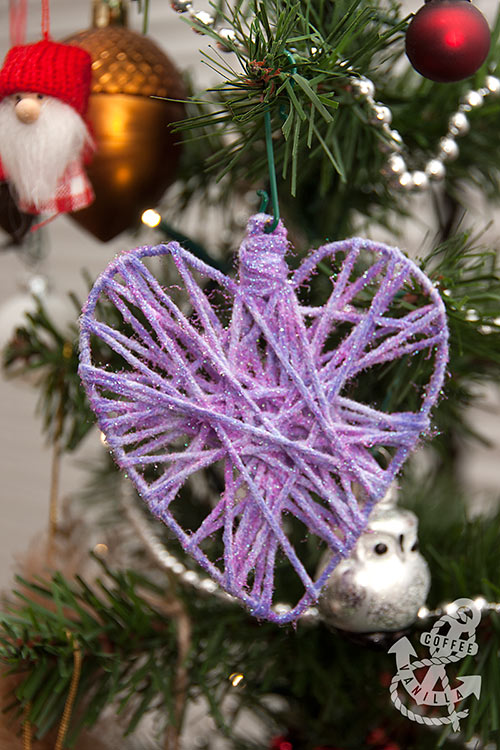 wire heart covered in purple yarn and pink glitter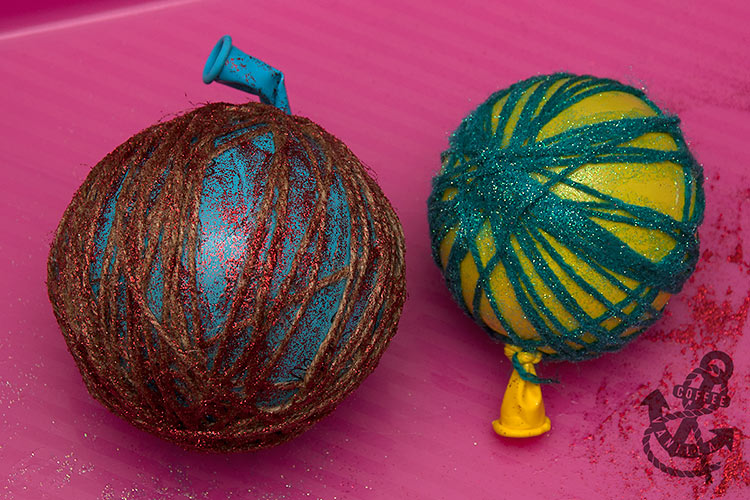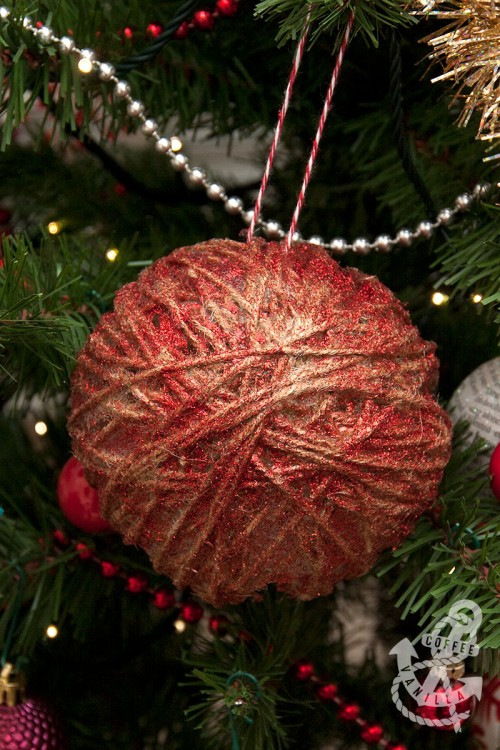 balloon covered in garden twine and red glitter
NOTES
Some DIY Christmas gift ideas.
More DIY ornaments.