Have you heard of HomeSense "Hang a Bauble" campaign to raise vital funds for vulnerable children, young people and families across the UK, yet?
If not I have mentioned it in November's Tried & Tested or you can read more about this on the Action for Children website.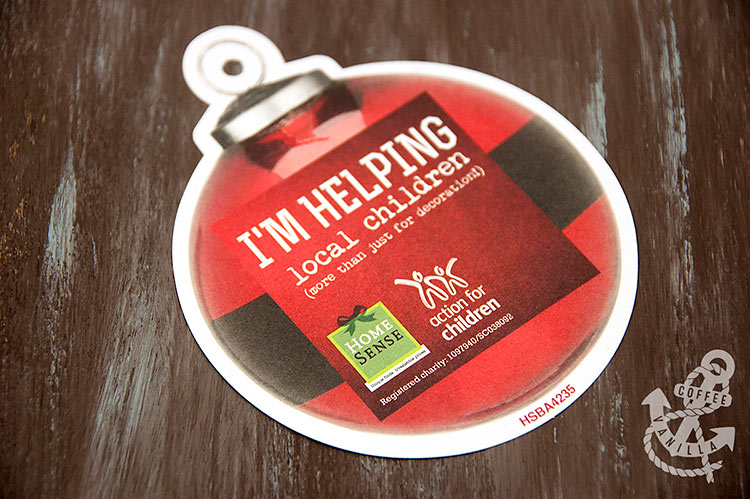 Until 24th of December HomeSense customers will be able to donate £1 by purchasing paper bauble (above) on which they can write a festive message before hanging it on a special HomeSense Christmas tree (or on the wall) in their local branch.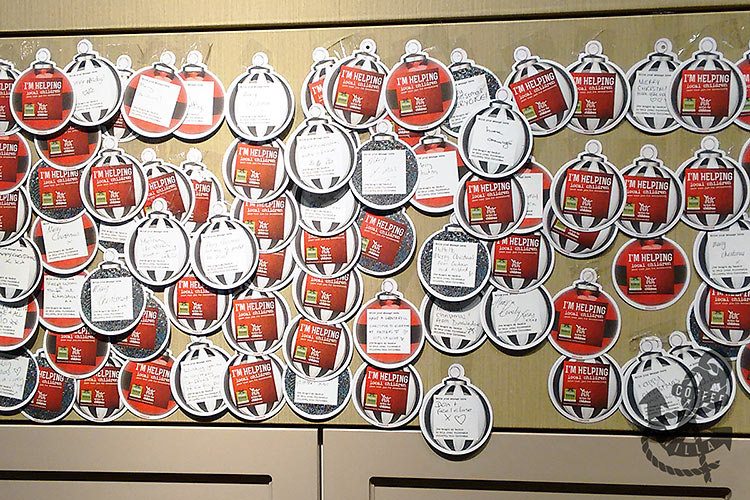 HomeSense, Brighton
If you are planning on visiting HomeSense before Christmas, look out for those baubles, most likely you will be able to spot them by the check out.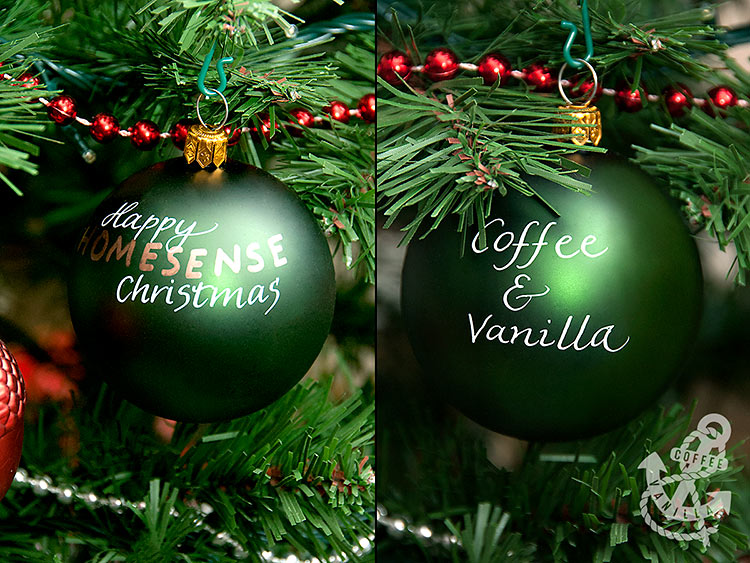 Happy Holidays!!!
NOTES
In case that you are not familiar with HomeSense they are part of the same retail group as TKMaxx and you can find their goodies across both of those stores.
With thanks to HomeSense for our beautiful personalized bauble.