If you are big and tall finding Christmas jumper may be a challenge… Having failed to find one for my husband, who urgently needed one for Christmas party at work, I decided to make it myself.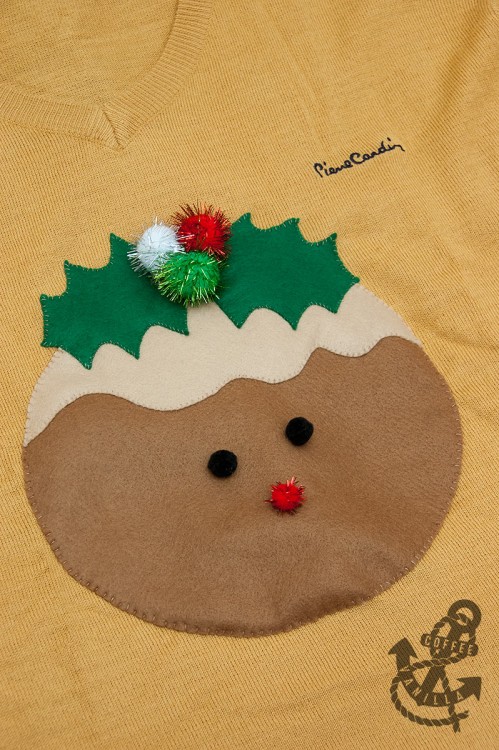 MATERIALS
plain jumper
felt sheets in green, brown and beige or white (the brown one need to be large, about A4 size)
pom-poms (for the berries, eyes and nose)
sewing thread
all purpose glue – optional
piece of paper to cut out the template
METHOD
Use large plate to draw circle on the paper, cut it out and use as a template to cut out round shape from the brown felt and then half circle from beige one, trim it making wavy edge to pretend sauce on the top of the pudding.
Sew beige felt on the top of the brown felt and then cut out excess of the brown felt underneath.
Out of green felt cut out the leaves and sew onto the pudding as well.
Finally sew on (or glue on) the pom-poms and voilà – Christmas pudding is ready.
Now you only need to sew it onto the jumper.
NOTES
After the party you can easily remove it from the jumper and store until next year.
More DIY Christmas gift ideas.
More sewing ideas.