Those are couple quick and easy DIY hair clip ideas that my girls made moths ago as a part of their crafty countdown calendar but for some reason I forgot to post it at the time… As it turns out it's not necessarily a bad thing because the pinwheel clips make perfect accessory for summer holidays.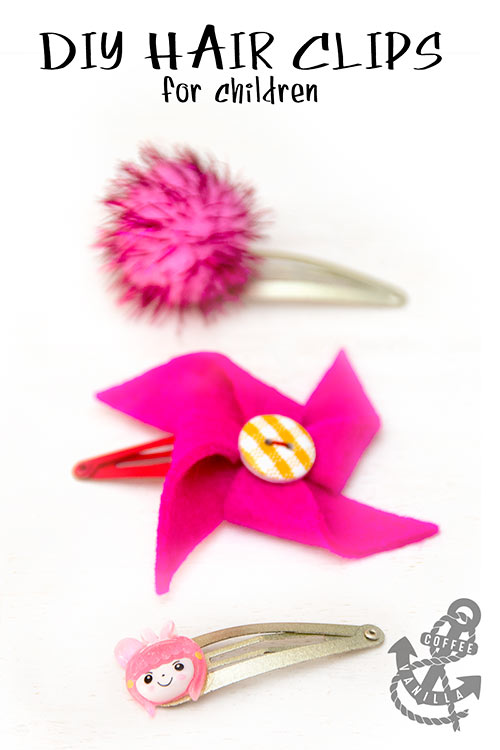 MATERIALS
felt sheets + buttons (for pinwheels)
pompoms
plastic embellishments
metal hair clips
EQUIPMENT
thread and needle
glue gun or strong all purpose glue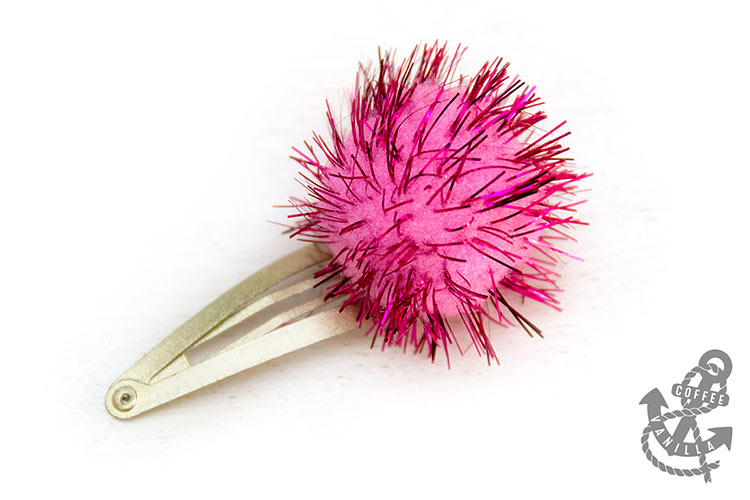 METHOD
First assemble decorations if needed. For the pinwheels cut out squares out the felt, make cuts from the corners to the centres about 2/3 way. Pull half of each corner to the middle and sew the buttons onto the middle to secure everything together.
Then stick them with glue or glue gun onto the hair clips.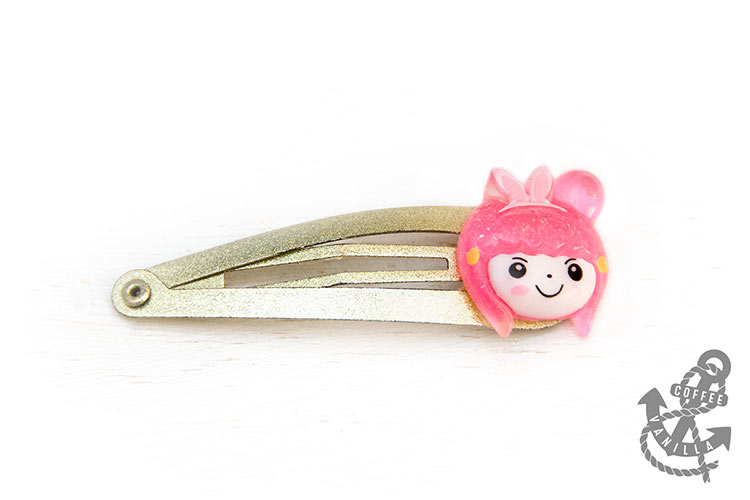 NOTES
If you are looking for more DIY hair accessories ideas, take a look at our hair ties with pompoms and buttons or crochet watermelon hair bands.