I have to admit I never liked shopping for party bags in the supermarkets' party sections. There is couple of reasons for this: limited choice that does not change for years, designs are not very attractive and those plasticky toys usually get thrown away few days or even hours after the party. In my opinion it's waste of money plus it's just creating more rubbish on the planet.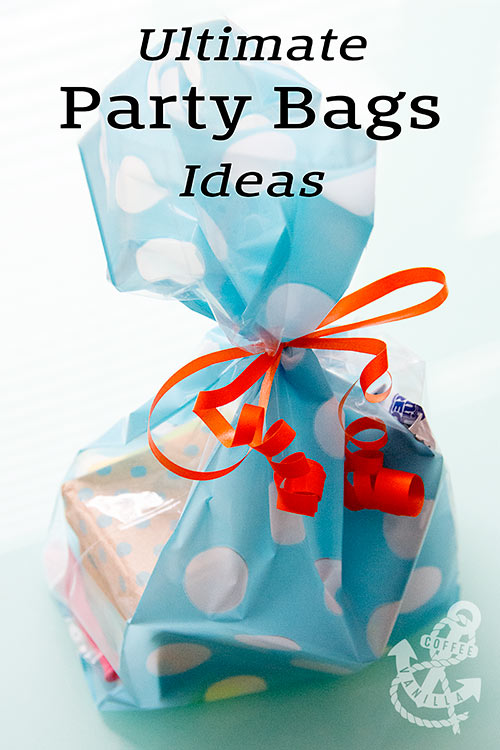 If you are on a budget and the party is being held for big amount of kids it is crucial to find good priced items. But at the same time I think it is better to get less useful items than the whole lot of junk.
There is plenty online retailers that can provide you with relatively cheap, cute and unusual bulk items that kids will adore. For instance Amazon, eBay, AliExpress just to mention few. The only minus of doing it this way is the fact you have to plan in advance, most of the items take over a month to arrive from abroad. You are also not 100% sure what you are getting until it will arrive, it's a lottery.
For last minute purchases shops like Flying Tiger, The Works, Primark or stationery stores can come very handy as well.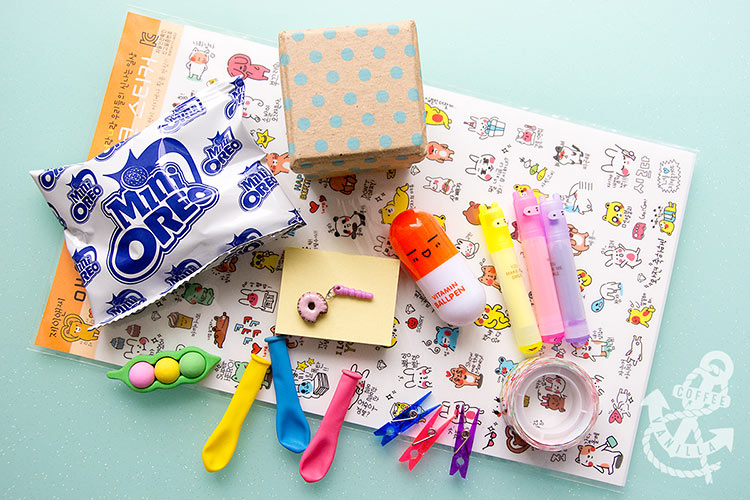 Depending on the age of kids you may want to choose completely different items than we did. Here are only some ideas, based on our recent party bags for 11 year old girls. I think they liked them a lot… especially the stickers. There was also popcorn, some candies and chocolates in the bags but none left for me to take the pictures.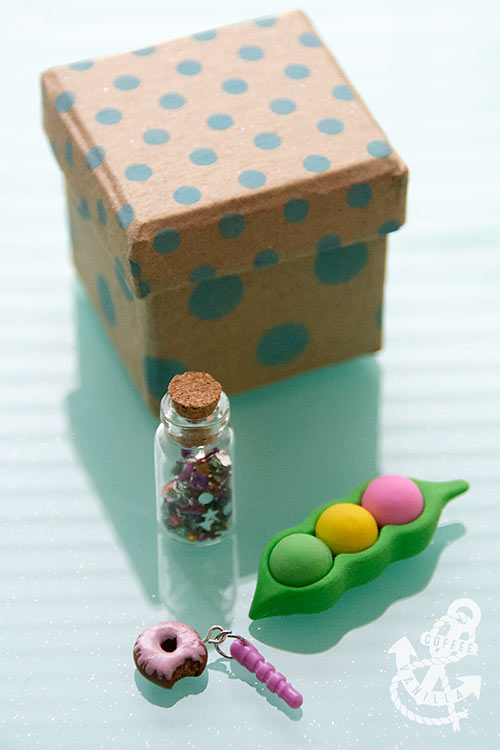 Party bag fillers
cellophane bags (polka dot or floral ones) or paper pick & mix / sweet shop bags – you can also make your own bags
stickers (we got adorable Korean cats and bears and had to use Google Translate to understand what they are saying )
erasers (peanuts, pea pods and other kawaii erasers)
pens or pencils (we went for kawaii capsule shaped ones)
notebooks (we got sticky notes)
highlighters or markers (we go few packs of cute highlighters and gave each of the girls one colour)
something handmade (my daughter made modelling clay mobile phone charms for each of her guests)
small paper mache boxes (to pack little items)
glitter / sequins / embellishments (packed into mini cork sealed bottles)
water balloons (because they were small and cute)
colourful washi tapes / sticky tapes
mini packs of edibles: bubble gums, candies, marshmallows or jellies, mini chocolate bars (for instance Kitkats), lunchbox size packets of popcorn, crisps or cookies (like mini Oreos)
iron-on patches (they can be also glued with clear all-purpose glue onto backpacks or other places that embroidery patches can't attached other way)
More ideas from previous years
TIPS
Have a look at more ideas for birthdays and parties here.
And here is article about creative gift wrapping ideas we have tried over the years.
All of those cute party bag items can make great Xmas stocking fillers as well.
NOTES
If you are curious about glittery glass worktop we used in the pictures, it came from CreoGlass Design.
More crafty ideas from our blog can be found here.
If your time is limited you may like our 30 minute crafts section.
And don't forget to follow us on Pinterest for lots of creative ideas and delicious recipes, too.
DISCLOSURE: This post contains some affiliated links.