This is another one of the 30 Minute Crafts we have prepared for our countdown calendar this year. It's extremely easy but fun project andd would make great activity for kids parties as well.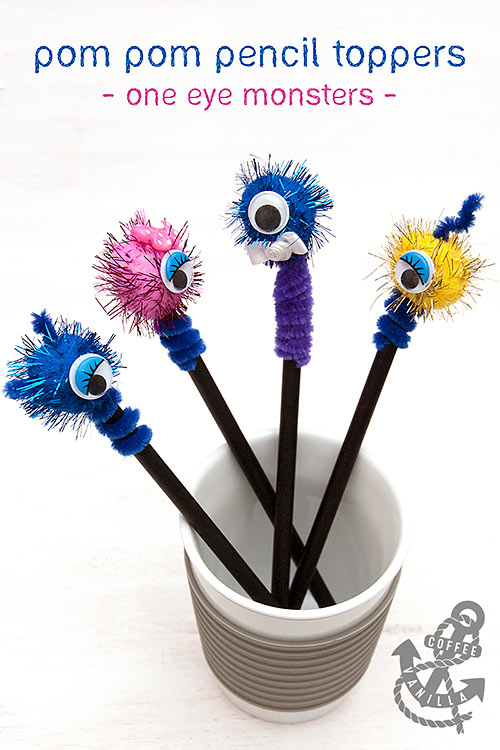 MATERIALS
large pom poms
pipe cleaners
googly eyes
embellishments, mini pom poms, ribbon to make bows or even feathers – optional
all purpose glue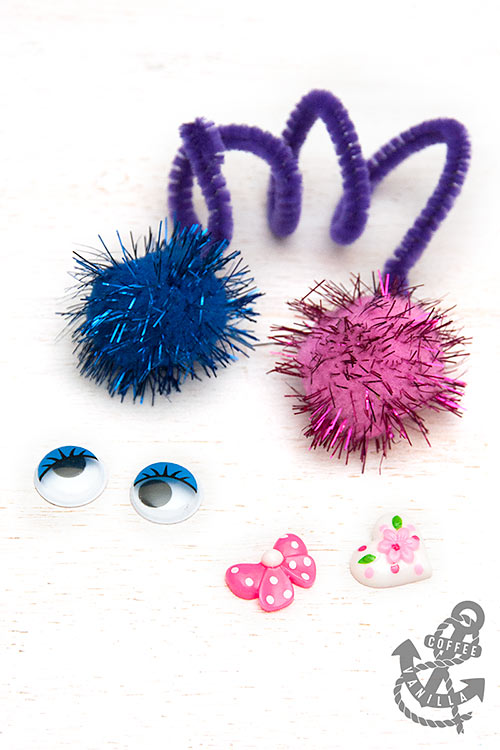 METHOD
Wrap pipe cleaners at least 3 – 4 times around the pencils and then stick them into the pom poms.
Decorate pom poms with googly eye or eyes, embellishments, ribbon bows or anything else you may think of.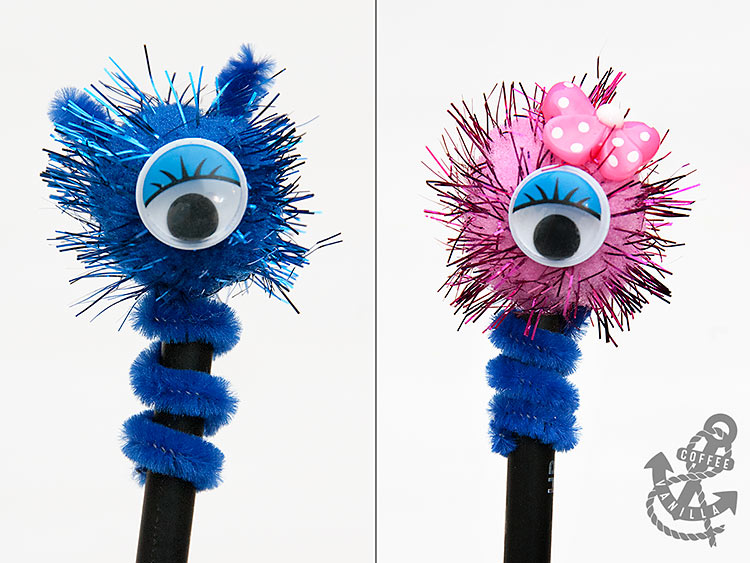 NOTES
We used bows and pipe cleaner antennas this time but previously we made similar pencil toppers with feathers and mini pom poms on the top of the heads instead.
If you will make spirals a bit larger those little monsters can double as finger puppets.